Our Global Insights team identifies the experience your customers are having with your brand and how they're sharing that across all media channels to build strategic brand management.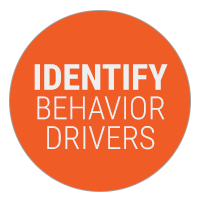 Understand relationships
Our analysts help you identify the customer experiences that are driving them to share on social media, inclusive of sentiment, topics and the overall emotion your brand incites. Obtain these insights when needed or receive them in real time via our customized dashboards.
---
Differentiate your brand
We analyze conversations across your industry, building benchmarks and identifying opportunities for you to outshine your competitors.
---
Build brand loyalty
We identify the messages that resonate with your customers, so you can adjust your brand strategies and tactics to build a strong, loyal and advocating customer base.
Meet Our Lead Analysts
Mathilda Joubert
Mathilda has more than 13 years experience in developing and managing complex multi-country measurement programs for global organizations. She serves as a Cision Insights Vice President and consults with automobile manufacturers, biotech and pharma companies, and non-profit organizations.
Craig Mitchell
Craig has more than 20 years' experience in communication managing large-scale PR and measurement programs for top-tier clients in the financial services, consumer goods and technology sectors. He currently serves as an Insights Vice President with the Cision Global Insights group.
Michelle Vangel
For more than 15 years, Michelle has helped clients harness the power of social and traditional media to achieve business results. She currently leads the Travel/Hospitality vertical team as Insights Vice President.
Request More Information
Learn how Cision Global Insights can benefit your business.
request consultation