"Bringing the functional benefit of our messages to life isn't a nice to have, it's a must have…. We need to speak in an authentic voice and apply our proposition to our audience in a meaningful way. " – Olga Fleming, EVP, Cohn & Wolfe – in PRWeek
Every PR message can be improved. Communicating with disparate publics isn't simply dissected and optimized: it takes extraordinary skill and tenacity to communicate the correct message and for it to resonate with its intended audience.
For this post I will share some best practices for improving PR messaging. Some of these suggestions are probably familiar for you, and yet you may find that you've taken some of these for granted.
1. Ask "why, how, what" not "what, how, why"
A differentiated message may be more about process than product.
Sarah Love of March Communications writes that many companies identify their key features before they identify their value proposition. She calls this the "what, how, why" model and notes that it limits the vision that you can communicate in your messaging. She says that a paradigm shift to thinking about "why, how, what" helps businesses to think about themselves differently. Using this framework, a message can be developed to a prescient need rather than trying to roughly fit a list of features into a consumer (or journalist) need.
Author Simon Sinek terms the "why, how, what" framework as the "golden circle." In his TED Talk and his book Start With Why, he gives examples of how businesses are better able to serve their customers by developing their ideas with this framework:
"Very few people or organizations know why they do what they do…. By 'why,' I mean: What's your purpose? As a result, the way we think, the way we act, the way we communicate is from the outside in. We go from the clearest thing to the fuzziest thing. But the inspired leaders and the inspired organizations — regardless of their size, regardless of their industry — all think, act and communicate from the inside out."
2. Be concise. (See what I did there?)
I write too much superfluous stuff. You probably do, too.
In Sally Hogshead's book, Fascinate: Your 7 Triggers to Persuasion and Captivation, she discusses that our collective attention span has decreased significantly. She quotes a BBC report that our attention spans may be as low as nine seconds, about the equivalent of a goldfish. Hogshead says that the challenge to reach people with such a short attention span is to quickly capture their attention and "fascinate" them.
Kellé Campbell, of KC Communications writes about how communications can be more concise by editing out "sentence bloat." Her suggestions:
When editing, if you can ascertain the same meaning with less words, delete or rephrase.
Be judicious when using adjectives and adverbs (modifiers). Nouns and verbs are much more powerful than this type of "flowery" language.
Twitter forces a concise message, clarity & writing discipline. Know what you're saying & use the right words says @jeffeller @ALMEvents

— PRSA's PR Tactics (@PRSAtactics) November 20, 2014
3. Purge your jargon
Industry-specific jargon is dangerous. Not only are we prone to talk this way in PR circles, but our non-PR audience can easily misinterpret what we're trying to communicate to them.
A. Cory Maloy of Snapp Conner PR suggests six methods to avoid jargon in your messaging:
Replace your cliches with clever twists. For example: a PR Pro saved is a Cision customer earned.
Use a thesaurus to find alternative words for your jargon.
Develop a richer vocabulary by reading often.
Note new words that you discover.
Treat your lead paragraph as your most expensive property.
Match your word to the sentence flow.
The Guardian recently published a list of the most overused PR jargon. If you dare, compare these to your lexicon and see how jargon-riddled your communication has become:
Leverage
Groundbreaking
"Uber" for hockey enthusiasts. (tech metaphors)
Synergy
Disruptive
Turnkey
Delighted
Low-hanging fruit
World's leading
Buzzword
4. Make messages "sticky"
PR practitioners understand that great ideas go unheralded all of the time, oftentimes because of messaging that doesn't resonate.
In their book, Made to Stick: Why Some Ideas Survive and Others Die, Chip and Dan Heath describe common characteristics that resonant messages share. They use the acronym, SUCCES:
Simple — find the core of any idea
Unexpected — surprise your audience
Concrete — optimize your message to be remembered later
Credible — make your message believable
Emotional — use an emotional component that draws people into the message
Stories — use an effective narrative in your message
5. Know your "greatest hits"
Content marketing isn't anything new. PR professionals have been telling resonant stories since the inception of PR. Whether you're pitching journalists or messaging directly to your audience, storytelling is an effective method to communicate a clear message to others.
Michelle Han of Crenshaw Communications writes that PR professionals should understand four types of stories that journalists find quite effective to generate reader interest:
People facing the threat of danger or overcoming these threats
Trends, which are oftentimes covered when three similar things happen.
Popularity contests, such as elections and similar events
Feel-good, pull-at-your-heart-strings stories
6. Offer assets that enhance messaging
Press releases alone aren't going to perpetuate your message as far as it could go. The reason for this is evident: journalism and PR have gone digital.
A recent study indicates that visual content drives more views. Adding many different media assets to content increases its resonance. Journalists know this, and they also have less time than ever to find accompanying visual content.
Kristin Piombino of Ragan writes that despite the fact that visual assets may double the exposure of a press release, more than 80% of PR press releases don't have any visual elements included.
Want to engage and influence customers? Use visual social networks. Get best practices and more in our latest white paper!
7. Test your message on the front end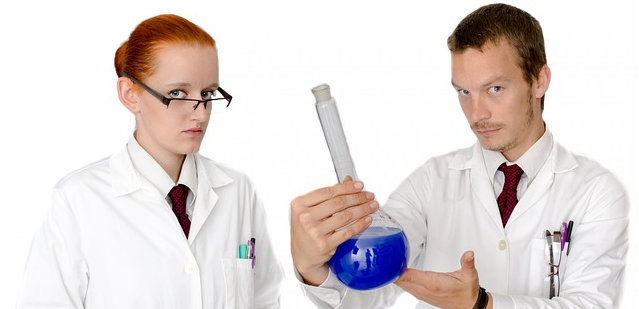 A/B testing is often demonized in the PR press. Digital PR startups that use data points from smaller pitches to inform larger pitches are labelled "scammers" or worse.
Here's a thought experiment: Imagine that a PR professional or organization uses a small sample of people to determine an optimal message for mass distribution (be it by A/B testing, focus group, or other means). In this scenario, the company is perceived as strategic for maximizing the effectiveness of their message. I mention this only because sometimes a criticism about testing is a critique about some other aspect of a process (automation, for instance). Analysis and data are not PR antagonists.
In his essay, "Is Art or Math More Important in PR?" blogger Jeremy Porter writes about the challenges of testing for communication. Cost is oftentimes prohibitive, and analysis can seem antithetical to the "art" of creating a message. He concludes that analysis is a necessary aspect of crafting a message. Data validates and optimizes your creative.
8. Measure your message on the back end
Peter Drucker famously said "You can't manage what you can't measure." Which is all fine and good, except that measurement is oftentimes expensive and low-cost measurement tools usually produce (mostly) irrelevant statistics.
Johna Burke, EVP, BurrellesLuce, advocates thoughtful "engineering" of metrics into overall strategy. She says that by articulating the role of each functional area (PR, marketing, customer service, et cetera) and establishing goals for each, you can engineer metrics into your purchase path or customer care. She says that an underutilized source of data to inform these metrics is customer service data.
Ketchum Global Research and Analytics published a white paper describing ten "golden rules" of measurement. Their points are quite congruent with Burke's insights:
Establish written goals
Measure the quantity and quality of media
Understand the same principles apply to traditional and social media
Do not use AVE (Advertising Value Equivalency) as the value of PR
Add PR questions to tracking surveys to easily capture outcomes
Collect media data in a manner usable for market mix modeling
Recognize that analytics is the future of PR measurement
Make sure all measurement is transparent
Use measurement to track progress and to design programs better
Realize that

communications

experts are not necessarily measurement experts
9. Take calculated risks
You may not immediately think of risk when you think of communication although you probably would agree that it is difficult for PR practitioners to cut through the noise. These two insights may not be mutually exclusive.
Communications manager Britnee Johnston says that calculated risk is an important aspect of a breakthrough message. She notes that "outside-of-the-box" thinking is necessary to rise above all of the other messaging that audiences are inundated with. She says that "Creative new ideas can be intimidating to pull off, but if strategically planned, they can create a lot of buzz."
10. Pitch journalists and bloggers with context
If you're like me, you've probably queried the Cision database in awe of the connections that it offers you. If you're like me, you also may have a tendency to inappropriately broaden your pitch. While this is understandable to do, it's not going to win you any friends in the journalist ranks.
Jason Abbruzzese of Mashable says that successful pitches are personalized to quickly communicate topical, accessible information:
"The PR people who have taken a bit of time to get to know me, my beat, what I'm interested in and the types of sources I'm looking for always have my ear."
Alice Truong of FastCompany shares a similar sentiment:
"a good pitch is first and foremost relevant."
Conclusion
We fall into lulls in anything repetitive that we do. Stephen Covey compares self-improvement to sharpening a saw:
"Suppose you came upon someone in the woods working to saw down a tree. They are exhausted from working for hours. You suggest they take a break to sharpen the saw. They might reply, 'I didn't have time to sharpen the saw, I'm busy sawing!' "
Hopefully some of these best practices inspire you to make time to hone your PR messages even better.
Jim Dougherty is a featured contributor to the Cision Blog and his own blog, leaderswest. His areas of interest include statistics, technology, and content marketing. When not writing, he is likely reading, running, playing guitar or being a dad. PRSA member. Find him on Twitter @jimdougherty.