Businesses of all sizes have a lot to gain from pairing their operations with a social cause. Many companies are going out of their ways to affiliate themselves with established charities or prevalent issues to help their marketing efforts. This concept is called cause marketing. Not only is it a phenomenal way to network, but it's also a great way to show consumers where your values lie and build a strong following.
Supporting a social cause is especially effective for younger consumers. In fact, 70% of millennials claim they would spend more money with brands that support causes they care about. As a result, social responsibility has become a priority for many brands across the board.
In a world filled with chaos, today's businesses want to make a positive difference. There are plenty of meaningful ways to get involved and improve the planet beyond just "making the world a better place."
Let's talk about a few ways you can remove the boundaries between business and philanthropy, to help create the big picture.
1. Find the perfect cause
Finding the right cause to support can be a challenge. Cause marketing starts with proper affiliation. Each charity can have its own set of demands and a myriad of ways in which you can contribute. Hopefully, as a business owner, you are chasing your passion. If that is the case, you should try to find a cause that falls in line with what you feel strongly about.
Look at it from a business standpoint, how can certain charities or organizations give you exposure that will convey a meaningful message to the masses?
You will also want to make sure that your business talents can be properly used to help further the social cause. For example, Coca Cola teamed up with the World Wildlife Fund to support the conservation of polar bears.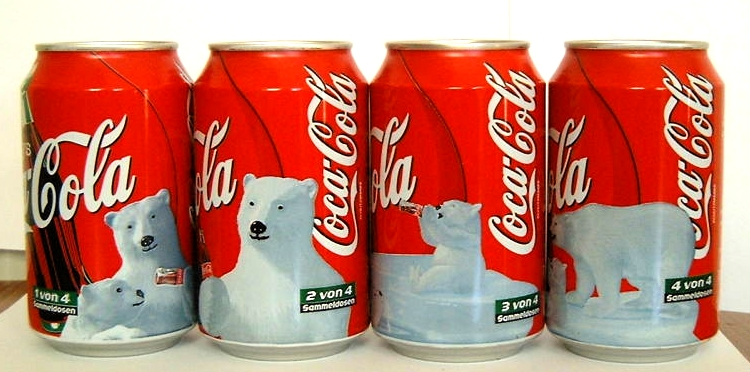 Image: Jose Roltberg via Flickr (used under CC license)
Coke has been using the polar bears as an unofficial mascot for years to help garner interest for this issue. The campaign has raised an unbelievable amount of awareness for the cause, as well as nearly $2 million in donations from fans via text messaging, which matched Coca-Cola's own $2 million pledge.
A big part of cause marketing is knowing how to appeal to the demographic. Whatever you choose to support, be sure to do in-depth research and learn what exactly the followers value the most, as well as how they typically consume content.
2. Blog about it
In addition to the media exposure you will likely gain from supporting a chosen cause, be sure to thoroughly blog about everything you do to help the cause. This can be about the support you receive, the money you've raised, the awareness you've spread, etc. Blogging is a great way to show how invested you are in the cause. Take a look at the TOMS blog: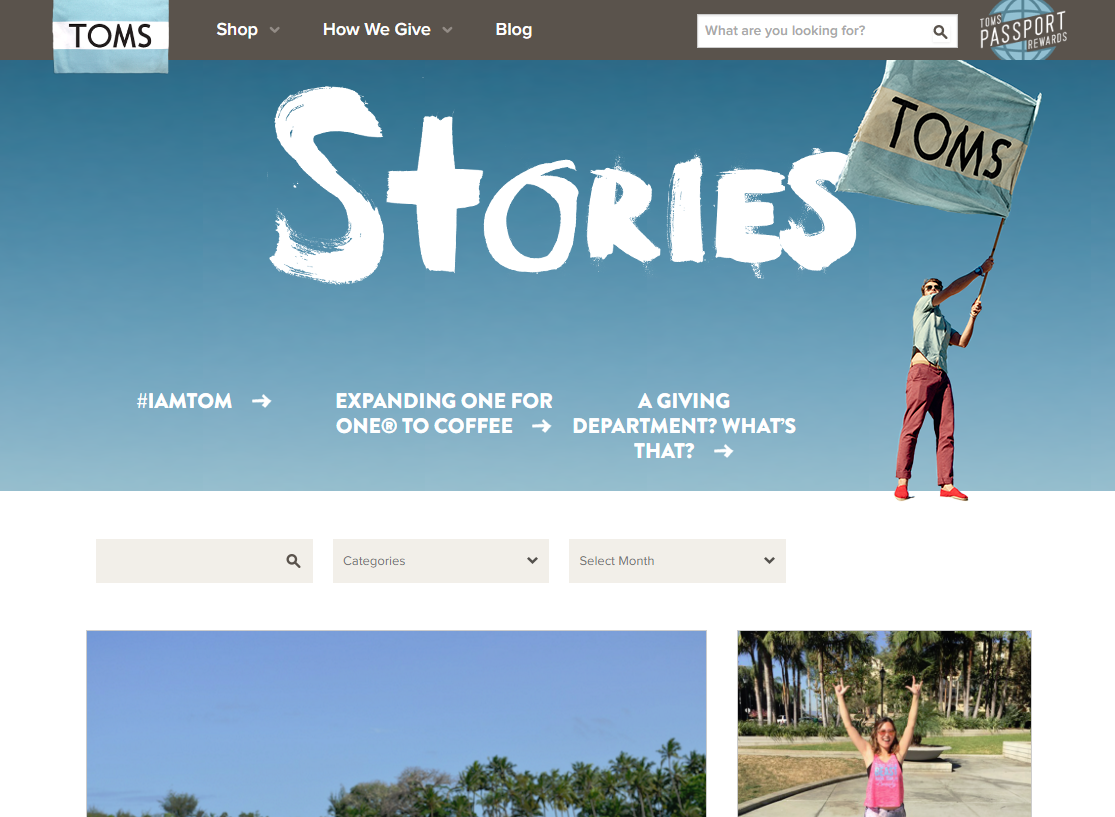 Image: Screenshot from www.toms.com
TOMS is a shoe store dedicated to a number of social causes including providing shoes for the needy, improved access to clean water, better eye care, safe birth, and anti-bullying. Their blog is filled with heart-warming success stories of how the hard work they have put into these causes has helped people all over the world.
Try having a blog section located on your website specifically related to the cause you are promoting. From here, keep visitors fully up-to-date on the progress you have made and what you would like to see in the future. Be sure you have a clear call to action in every piece of content you produce – whether it's to have them donate to the cause, or use your services to produce similar results. Most importantly, be sure to sincerely thank all of your customers for their efforts. Without having customers support your brand, you will not be nearly as effective in helping the cause.
TOMS also sets a significant example in the retail and ecommerce space. If you're just starting an ecommerce business in parallel with a social cause, don't make the mistake of thinking blogging "can come later" after you've started selling products.
There's no time to be wasted in unifying your business, marketing and community with a content management system. Present day ecommerce platforms like Shopify will let you start publishing content directly on your site or app, categorize posts, moderate discussions and comments, and tie the goodwill you get to your brand. They also provide tools to profile your customers better, so you can learn what stuff matters to them, what makes them tick, and alter your future efforts accordingly.
Posting regularly about the positive impact your business makes on the world shows what really matters and will do a lot to win people's hearts.
3. Build a community
Perhaps the best way to spread awareness for a social cause is to get your customers, employees, vendors, and collaborators involved in the entire process. This will do a lot to further the sense that each one's participation mattered, and that their time and money went to good use. Your goal in this venture should be to build a strong community centered around the greater good of your business.
Keep in mind, your brand's image starts on the inside and works its way out. Be sure you are hiring the right minds that align with your social goals. For instance, Whole Foods is known for their elongated hiring process. The entire cycle takes about 60 days. In that time, candidates are carefully screened to make sure they match the company's interests and dedication to their mission.
Lastly, and perhaps most importantly, always encourage those involved to share their experiences. Whether it be on social media or through their own respective platforms, sharing is the best way for a cause and community to grow.
Your turn
As with almost any other business project, you will need to keep an open mind and be flexible to change when you're supporting a cause. Corporate social responsibility is a constantly-evolving field, and interests and priorities are shifting by the hour. This just means that you will constantly need to be thinking creatively, in order to strongly associate your business with an issue that speaks to your audience in a profound way. Good luck!
Rohan Ayyar spearheads creative content campaigns for tech, retail and service-based startups at E2M, a full service digital marketing agency. Rohan is an avid business blogger, with opinion pieces featured on publications such as Fast Company, Business Insider and Fortune. Follow him on Twitter at @searchrook.