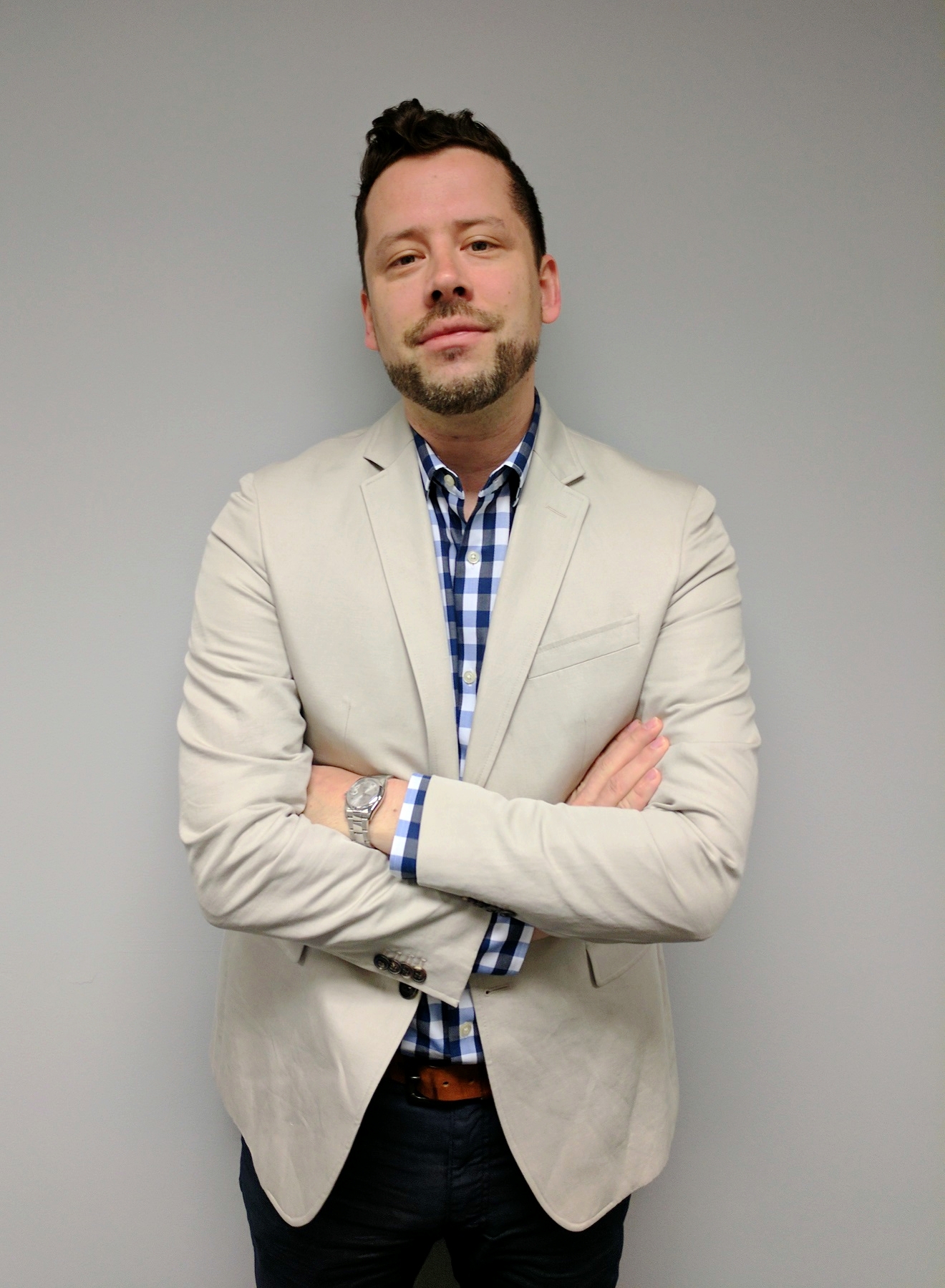 Eliot Harrison first joined MCS Healthcare Public Relations in 2005. Since then, his work at MCS has included the successful implementation of PR activities through the many stages of a drug's lifecycle including early clinical trial data, FDA approval, direct-to-consumer and reinvigorating older brands. His understanding of clinical data in a range of therapeutic areas has allowed him to manage and build the relationships between the brand team, the media and nationally recognized KOL's. Further, his work at MCS has led to many successful national and local broadcast media relations campaigns. He has also completed professional awareness projects at medical meetings in a multitude of therapeutic areas including cardiology, neurology, immunology and more. This past May, Eliot was promoted to president of MCS and placed in charge of heading up the long range business plans for the agency.
This week, Eliot and I sat down to discuss the importance of analytics in PR, the necessity of partnerships and collaboration and approaching work with a solution orientation in order to find success.
Congratulations on your new role as agency president of MCS Healthcare Public Relations! What are you most looking forward to in this new position and what are you hoping to accomplish?
MCS has been a driving force in healthcare communications over the past 30+ years, so I'm most excited for the opportunity to build on that legacy by steering us in the direction of success for the next 30 years. I believe our future success will be accomplished by expanding our capabilities through investment in people and technologies. The most important thing I can do is help cultivate and grow the future leaders of our industry.
I would also like to see the agency become more of a household name. As one former client said to me, "I had no idea that this incredible little shop was just down the road." That tells me we are exceeding our clients' expectations but that we also may be somewhat of an unknown commodity to potential partners, despite our three decades of experience. As more and more communicators look to boutique shops for innovative thinking as well as superior client service, MCS stands to benefit from these trends.
What is the most important lesson you have learned throughout your career thus far? If you could go back in time and speak to yourself as you began your career – what would you say?
The most important lesson I've learned is that long-term success comes from implementing the philosophy that the agency/client relationship must be a partnership, not a business transaction. If an agency is considered by the client as a vendor, then they are easily replaced. However, if the team at your agency is viewed as core business partners, then they will feel as if they have a personal stake in the success of the clients' business. I've made a point of understanding my client's business well beyond just the communication goals and strategies, recognizing that their success will lead to our success. This is why I strongly encourage my team to feel empowered to challenge or raise their hands if they believe a new direction is needed. This sense of collaboration and integration with our business partners is something MCS is routinely recognized for and it is not uncommon that members of our agency are mistaken for official employees of our clients' companies! This is due to the investment each person makes in feeling like they are working towards the same common goal — the success of the brand.
How do you envision the future of the communication industry, and how are you working to keep MCS Healthcare PR ahead?
We are already seeing the future of communications take shape as companies are now able to fine tune their target audience based on demographics, geo-location, search history and more.  We are moving away from quantitative success metrics like mass audience and moving toward a qualitative approach of strategically reaching a finely-tuned target group. For example, a current client recently said they would not look at a morning show broadcast segment as a key driver of success because the reach was too broad for their specific target customer. Most companies spend a lot of time and energy on market research to identify specific segments that are likely to be motivated by their message. Now agencies will need to use their own analytics to provide recommendations on how we can reach that same audience through PR.
What are some of the biggest PR challenges healthcare brands face? How can they overcome them?
The biggest challenge is how to adapt to an environment that is consistently changing in terms of the mediums people use to communicate with one another. In a heavily regulated industry like healthcare, how can brands effectively communicate in the rapid two-way exchange of information that defines social media and digital interactions?
One way to overcome these challenges is to establish strong relationships and pillars of support with the business partners who support the regulatory, legal and medical review for a brand. This means involving our promotional review teams earlier in the process to help us navigate how we can achieve our key goals. It's due to this process that MCS and our partners have been able to push the boundaries of digital healthcare communications and I'm very proud of what we have been able to create over the last couple of years. It's also equally important to provide a feedback loop to the promotional review teams, so they are able to see how their guidance and partnership has impacted the success of the programs.
What is your secret to media relations success? What are the most important aspects of a successful communication strategy?
To be successful in any aspect of communications, you need to have a solid understanding of what your audience is interested in receiving. This is no different for the media. Each journalist has deadlines, word counts, time restrictions and a demand to produce more content than ever before. The way they report the news has also evolved, starting with instant alerts and updates on social media and moving to in-depth news articles shortly thereafter. Our approach as an agency needs to be providing them with information and tools that are useful to each of those aspects and the channels on which they report.
How does analytics drive your PR strategy?
Analytics are the key driving force to deriving important insights and identifying trends. At MCS we use them across all aspects of communications to help us form the right strategy and ultimately, improve results for our clients. They are critical to helping us recognize our consumers' needs, understand the holistic industry trends, and incorporate thought leadership and technology.
What advice do you have for those looking to begin a career in this field — specifically healthcare PR?
The most important characteristic I look for in candidates exploring an opportunity at MCS is an unwavering commitment to both collaboration and a solution-orientation. A love for science and a desire to improve patients' lives are always nice additions for people looking long-term in the health field, but what matters most to clients is knowing that their team truly understands what's best for their business/brand and will work closely with all stakeholders to get the job done. This is especially true in healthcare where there is a long list of regulations and guidelines that can become obstacles to creativity. The truly successful people in healthcare PR are those who see obstacles as opportunities to forge new paths.
Rapid Fire Round:
If I could change one law, it would be ….  Murphy's Law – so that anything that could go wrong, won't.
My 'perfect day' would include … My wife and I taking our bulldog for a walk around the neighborhood, opening a bottle from our rare whiskey collection, and seeing my fantasy team win after spending hours reviewing baseball data and analytics.
If I could join any music group, it would be … Blue Oyster Cult. I am quite capable with select hand percussion instruments!
The best gift I have ever received is … The watch my wife surprised me with on our wedding day. I had been eyeing it for years. A note inside said, "Now it's time to go start the rest of our lives together!"
When I was young I wanted to be … An archaeologist. I've always been fascinated by ancient civilizations and still have many places on my bucket list to visit.
If I could go back in time, I would travel to … Ancient Rome.
Julia Rabin is a former Media Researcher for Cision. With a background in organizational communications, public speaking and international relations, she has a passion for social justice advocacy and loves keeping up to date with the latest global news. In her free time, you will find Julia traveling, playing with puppies, baking dairy free treats or reading.