This post is an excerpt from the e-book, Listen: 5 Social Audiences Brands Can't Afford to Ignore. 
Digital marketing success is fueled by creating great content and building a targeted audience, but there's a third piece missing from that equation—ignition. Your content has no value unless it "moves," unless people see it, engage with it, and actively share it.
A share is different from a "Like," which is just a passive "wave" at your content. When people share content, they become advocates for your ideas and products. A focus on understanding how and why your content moves is not just a strategic priority, it's an economic priority:
A study by The New York Times showed that 85 percent of the people who shared content said they better understood the product and the company. They are taking the time to read and understand.
Similarly, the same study showed that 70 percent of adults say their purchasing decision is affected by content they see shared on the web. People will trust a review or a comment by a stranger more than they will trust an ad from a company.
According to research by Boston Consulting Group, one ultraloyal customer who shares content can generate eight times his or her own consumption through their advocacy.
The key idea here is that the economic value of content marketing does not come from content. It comes from the transmission of content. This chart demonstrates the power of shared content…even when it's "consumer opinions" coming from strangers:
This suggests that we need to deeply understand who is sharing our content, where they are sharing it, and why—and then get them to do more of it!
This sounds straight-forward, but it's not. I find that most companies don't know these basic facts. While we are awash in data tallying mentions, Likes, and sentiment, we may be out of touch with the specific individuals who are delivering the most value to our business—those who are sharing our content the most.
In my book The Content Code, I refer to this group as the "Alpha Audience" and I contend that this elite group is the bedrock of your business. It takes a long time to build the reputation and earn the trust required to build this proprietary audience. That's why it's a smart idea for most businesses to augment their digital outreach by also "borrowing" trust from established online influencers.
Influence marketing—a methodical plan to build relationships with trusted online personalities and experts who become advocates for your content—is real, and it's important. As traditional methods of reaching a mass audience dry up or become too competitive, connecting to a borrowed audience has become a mainstream marketing strategy.
Social media professionals agree. When Altimeter polled social media communicators, they found:
35 percent of social media professionals already have a mature influencer program
19 percent were piloting a program
32 percent planned to implement one
Only 14 percent had no interest in doing so
In an era where paid advertising access to consumers on television, radio, and print is drying up, influence marketing may become a primary source of consumer connection. While companies may appear to be intimidating and detached, online influencers are trusted friends and we follow their advice.
This is a marvelous, inspiring period of history when anyone can shed the traditional burdens of authority and build true influence on the web through their own merits. The halls of online influence aren't necessarily on Wall Street or Madison Avenue any longer. It's in a cafe in Berlin. It's in a college classroom in Wisconsin. The passionate person most responsible for moving your company's content could be a 15-year-old Snapchat fanatic in Paducah, Kentucky.
Companies are learning to identify and tap into the conversations of these new cool kids on the block—the elite few who not only create content, but ignite it.
Let's separate out three different types of online influencer and then look at the business benefits of putting an influencer "listening" strategy to work for you.
Three Types of Influencers
Not all influencers are alike and not all influencers fit every business situation. "Influence" tends to be jammed into one big category when in fact, it's nuanced. Consider this breakdown of three types of influencers and how they might impact a content ignition strategy.
The celebrity:
Not long ago, to be a celebrity, you had to write a book, star in a television show or movie, or launch a record. Not anymore. The Internet has enabled the self-made celebrity. A young guy like Logan Paul became famous for recording videos of himself doing splits around the world. He is now a multimillionaire and moving into mainstream media entertainment.

Aligning a brand with a celebrity is the oldest type of influence marketing. In the 1920s, Charlie Chaplin and Babe Ruth became the first celebrity advertisers.
Today many companies still align themselves with the new internet stars. These celebrities have vast audiences and may not even have a deep connection to the products they're promoting. And the cost? Well, for most businesses, it's simply out of reach. Aligning with a celebrity can also be risky if a personal life turned scandalous and dominates the news and public opinion. Disney dropped its alignment with YouTube sensation PewDiePie over content deemed to be pro-Nazi.
The niche influencer:
The niche influencer is the web star most sought-after today by agencies and marketers. These influencers are powerful, self-made industry leaders consistently creating content to establish their authority and expertise. They're tech, food, photography, and car bloggers; the most popular Pinterest stars posting about travel, recipes, and style; and the YouTubers and Instagrammers with thousands of followers promoting everything under the sun.
Most of these people are only famous because of their content. They may have a medium-to-weak connection to your actual product because they're overwhelmed with requests from every brand in the category.
For example, Mimi Thorisson and her husband have combined French style, food, and photography into a gorgeous site called Manger (French for "to eat"). Her commitment to quality content and reader engagement has attracted a huge global audience…and sponsorship deals, cookbooks, and workshops. It's likely this type of influencer will want to be compensated for supporting you, either directly or indirectly.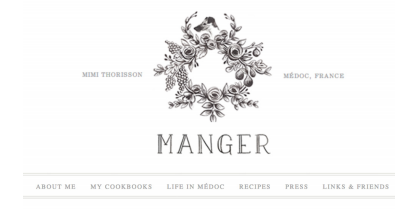 Organic advocates:
Advocates are the people who truly love your product and who need no convincing or cajoling. They already love you and can't get enough of whatever you're doing. This is the Alpha Audience that is difficult to find and assemble, but they will probably stick with you forever if you treat them right.
Your true advocates might be the teen who makes videos of her shopping spree at your store, the skateboarder who is never seen without his can of Dr Pepper, or even the quiet fan in the realms of dark social media who worships your work quietly and talks about it with her friends and family.
These are the people who have always been at the heart of word-of-mouth marketing success. Years ago, they were your neighbors, the local power brokers, a labor leader, or the respected business sage. As markets went global, it became more difficult to accurately know who or where these power brokers were, but with the incredible analytics available from Internet data, there are a number of reliable platforms from Cision and others to track influential connections by topic, industry, and region.
Benefits of Borrowed Trust
Working on an influencer outreach plan to ignite content is essential to many businesses today and certainly a strategy that can provide rapid, repeatable, and sustainable benefits. Here are some of the deliverables that can come from influencer outreach:
Awareness: If you can establish a long-term connection with an influencer that results in a strong relationship and true advocacy, there is probably no other more effective way to ignite massive awareness for your ideas and products.
Fast traction: One of the challenges of building an Alpha Audience is that it takes time—often a long time. If you're starting from scratch and don't have the time, getting your message out through a trusted influencer can potentially give your business a jolt in a hurry.
Social proof: Having your brand associated with a well-known authority can help augment your reputation instantly. If they're trusted, then you're trusted.
Crisis management: Having relationships with industry authorities can help shut down a problem in a crisis but you need to have an established and ongoing relationship before you can call on them to help.
Access to new channels: In the past few years, new channels have emerged that provide access to valuable niche demographics. The problem is, how does a company build and maintain audiences rapidly on every one of those platforms? One way is to connect with the established stars of those platforms.
New markets exposure: Combining products with influencers can ignite interest from new customer groups. When Audi introduced a new A8 sedan into the American market, it held special influencer events across the nation targeted at wellknown tech and design bloggers instead of the traditional automotive crowd. They figured their revolutionary car would appeal to these diverse thought leaders, and the result was massive coverage that connected them with new audiences very quickly.
 Links: Many influencers are happy to receive exclusive content that might result in links to your company or product, a very valuable search engine optimization commodity.
Cost-effective reach: If your goal is exposure, in most cases, influencer outreach provides "impressions" at a cost that is more favorable than traditional advertising.
So influence marketing has a lot of potential benefits, but it relies on a strategic, methodical practice, not blind luck.
While it's important to understand, measure, and shape social influence, it can also be extremely complicated for a large company. To achieve success on a massive scale, you need an assist from software that automates the collection, filtering, and analysis of all that data.
Want to learn more about how listening to the right audiences will boost your brand? Then, download our free ebook, Listen: 5 Social Audiences Brands Can't Afford to Ignore. 
Mark W. Schaefer is an acclaimed marketing consultant, keynote speaker, and college educator. He is the author of six books including "KNOWN: The Handbook for Building and Unleashing Your Personal Brand in the Digital Age." You can find his blog, podcast ("The Marketing Companion"), and books at businessesGROW.com