People are constantly seeking inspiration from picking out dinner at the grocery store to replacing a broken couch to finding ways to wear a brand-new shirt. They'll often turn to brands for new ideas which will help them with these purchasing decision. Although being creative isn't a tall order for marketers, we need to not just build buzz and demand attention with our campaigns — we also need to inspire action.
Easier said than done, right? Here are a few simple and creative ways your brand can create experiences that move people from inspiration to action.
Fuel personalized discovery
Brands can be discovered in-store, through a search engine site, from a friend, or influencer, or on social media. Marketers need to ensure that the right experiences are surfacing to the right people. But how?
"You need to map customer behaviors to solutions," Eric Edge, head of global marketing, communications and industry relations at Pinterest said while speaking at this year's Dx3 Canada conference. "The way someone shops in-store isn't that different to how they shop online. Those experiences need to be similar."
Amazon is a company who does this well, despite having a digital-only presence. The way it surfaces similar products to one a consumer is already viewing inspires them to look outside of their original purchasing scope. Using its recommendation algorithm, Amazon filters each of the user's purchased and rated items and matches them to similar items, which is then combined into a recommendation list for the user in real-time.
These lists are displayed in a variety of ways to the customer and mirror the upsell opportunity one would experience in-store with a highly skilled salesperson.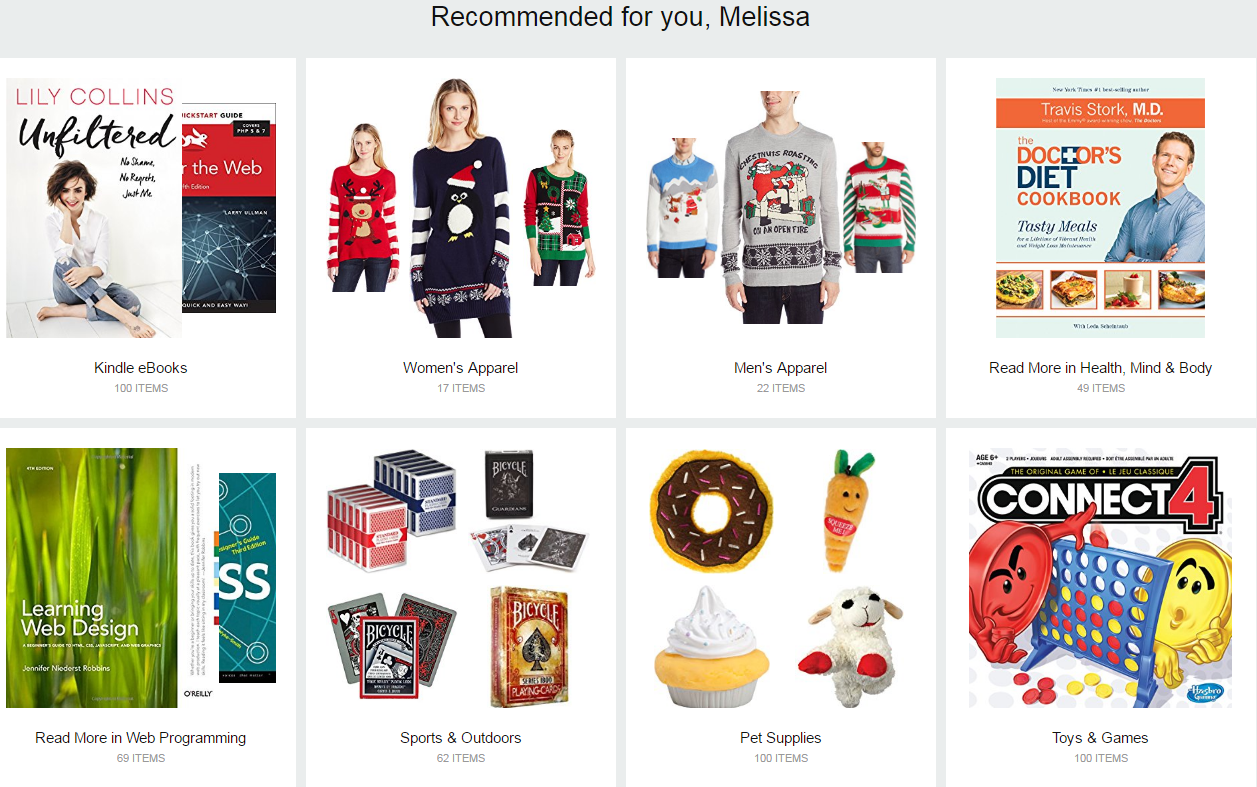 Speaking of algorithms, Spotify uses them to deliver personalized pop culture experiences with recommended playlists. The company's "Discover Weekly" playlist analyzes your listening history and combines it with new tracks to deliver a customized 30-track list every Monday, which has seen over 40 million unique users within its first year.
Think beyond the purchase
Content marketers are all too familiar with the traditional marketing funnel: awareness, consideration, conversion, loyalty and advocacy. Edge shared how Pinterest has reinvented this funnel to put inspiration and discovery at the forefront of the customer journey: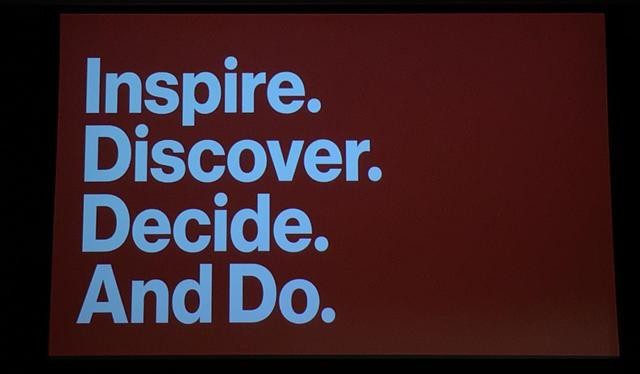 Each stage can lead marketers to "do," but Edge encouraged marketers to look beyond the purchase and explore other actions consumers can pursue. You can also inspire creativity and action simultaneously. "Enable people to take actions and be creative," Edge said.
Pinterest achieves this with two new features on its platform:  visual discovery and lens. The first essentially lets users "shop a look" by clicking a blue dot, which gives them retailer information and can take them to the product page.
While "shopping the look" may lead right to purchase, it just gives users a way to act on that decision, should they wish to do so. It does not disturb the discovery experience.
Lens lets users upload a photo from mobile, and then Pinterest will populate pins relating to that object. For example, a user could upload a photo of a dining room set they liked at a store, and interior design trends for dining rooms will be populated on their account.
Write good, creative content
Data and optimization have captured the attention of marketers everywhere, but don't let the quality of your content fall to the wayside. Brands can't inspire their consumers if the content is not inspirational. Not only should your content inspire creativity, it must also be achievable.
Consider the colossal success of BuzzFeed's Tasty brand, a one-minute video series in which an overhead shot shows two disembodied hands creating a meal. According to Adweek, Tasty has created 2,000 recipe videos that have aggregated a reach of about 500 million views per month. In September 2016 alone, Tasty generated nearly 1.8 billion video views.
In an interview with NY Mag, Andrew Gauthier, executive producer for BuzzFeed Motion Pictures, described how quickly a Tasty video can be turned around:"Oftentimes a producer will make a new recipe for their family over the weekend, and then come in on Monday excited to make the video and share the dish with the world. Once we've arrived at a final recipe, a video can be shot and edited in as little as a day."
No need to reinvent the wheel with your content. "Help people live more creative lives through your ideas," Edge said. "It can be as simple as creating content that gets people to think a little more differently about everyday things."
Sephora does this well with its Virtual Artist app, which allows users to instantly "try on" products, including full makeup looks that are created by Sephora experts. Users can share looks with friends and can purchase their favorite looks within a few short clicks.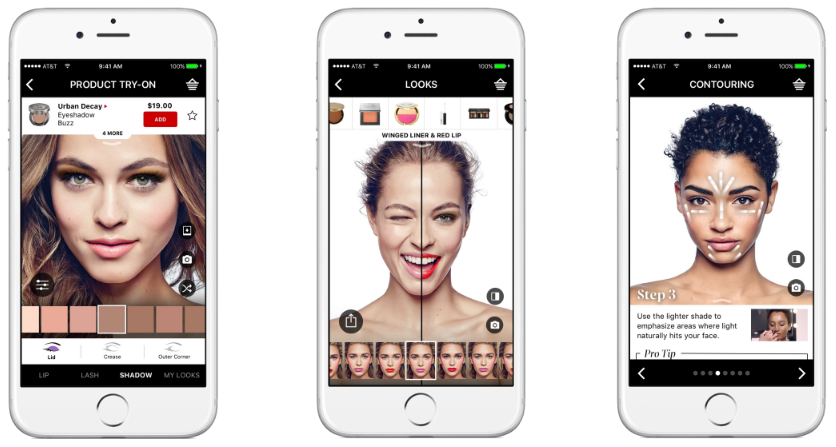 Another great example comes from Valspar, a paint and coatings company. It wanted Pinterest users to turn their pins into palettes, so the companies partnered to create a photo matching application that could translate any image into a Valspar paint color.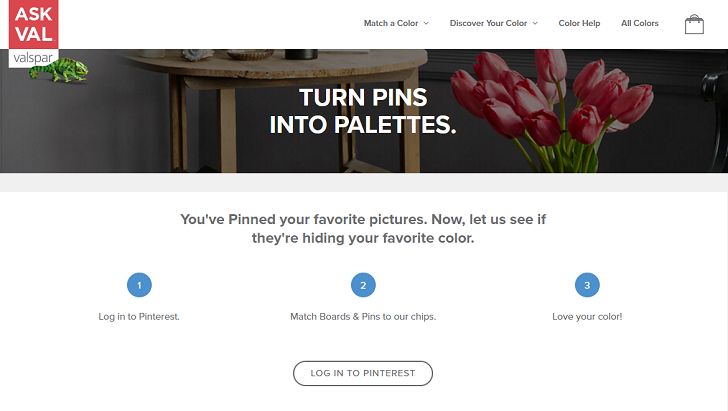 The company knew the power of partnering with a first stop site for DIY-ers, and its analyzer effectively bridges the online to offline brand experience by taking design ideas and making them actionable.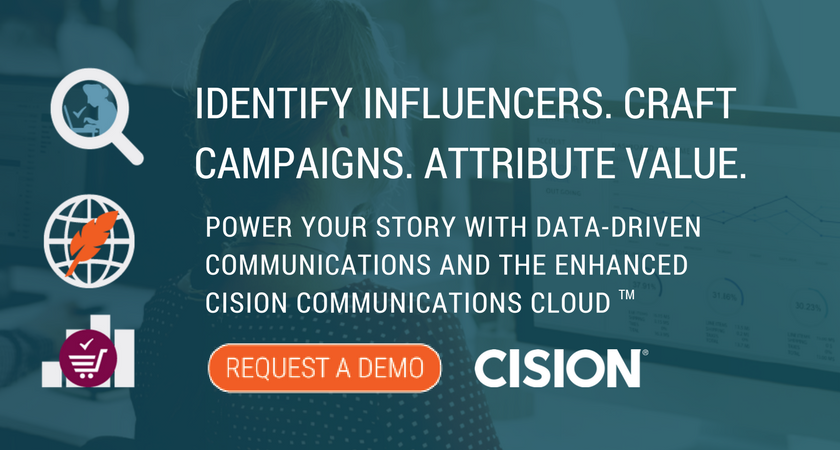 Melissa Meyer is a Coordinator of Customer Marketing at Cision, where she helps clients shine by sharing their communications success stories. You'll find her talking about all things PR, pop culture and basketball on Twitter: @_MelissaMeyer.