When you are heading to a meeting or have a call with a potential client or customer, what's the first thing you do? You Google them. Guess what happens when someone is going to meet you? They Google you. But, did you know that what people see when they Google you is within your control?
Dictate Your Digital Footprint Destiny
Two years ago, if you typed "Christina Daves" (my name) into Google, the singer Christina Aguilera would be at the top of search results. She dominated SEO (search engine optimization) on the word "Christina." She had all the "Google-Juice." Fast-forward to today and now when you type my name into a Google search, I come up within the first fourteen pages of results. I've never purchased a keyword nor have I done anything other than organic growth through free publicity.
If you've followed me at all, you know I'm a big proponent of riding other people's coattails. With that I mean guest blogging on high-ranking sites, engaging with influencers and being covered in the media. This allows you to use their success and following and expose yourself to a much larger audience. It's a game-changer!
How to Earn Brand Recognition
Much of my digital footprint has come from responding to HARO (Help a Reporter Out) queries. In 2012, I responded to a query that said, "Do you have a product you want to take to the next level (national television)." When I heard back, I found out It was the Steve Harvey Show. After several email and phone interviews, I was selected to go to Chicago, appear on the show and compete on Steve Harvey's Top Inventor segment. I actually won the competition and received a $20,000 prize. This one media appearance exploded my business and put CastMedic Designs on the map!
As a result of HARO, I've been quoted or featured in Success Magazine, Forbes (several times), Entrepreneur, Huffington Post, local affiliates of television networks, and much more. I also appeared on Dr. Oz because of a relationship I built with a producer who I originally connected with through HARO. The list goes on and on but you get the picture. Exposure on all of these highly ranked sites exponentially grew my digital footprint and with that, my business and my credibility.
The Benefits of Boosting Your Reputation
What does a strong digital footprint mean for my business? If I have a call with a potential client and they Google me, it's impressive. I asked for and got a meeting with the president of a $40 billion bank. When I walked into his office he said, "Do you know what happens when you Google you?" There is no doubt in my mind that my digital footprint got me the meeting. I have become highly credible in my industry thanks to the benefit of being interviewed and quoted by people who have platforms that are more visible than mine.
I spend about five to ten minutes a day on HARO and it's worth it's (time) weight in gold. Being featured on national television and in prominent publications has exposed my business to millions of potential customers. It has enabled me to sell my product to an audience I never could have reached on my own. It's grown my credibility and my digital footprint in ways I never could have dreamed. If it would benefit your business by being exposed to millions of potential new customers, then I'd check out HARO. The key to HARO though is how you respond (which took me years of trial and error to figure out).
Get my HARO "cheat sheet" that shows you step-by-step exactly how I respond to HARO queries and have so much success: www.FreeGiftFromChristina.com.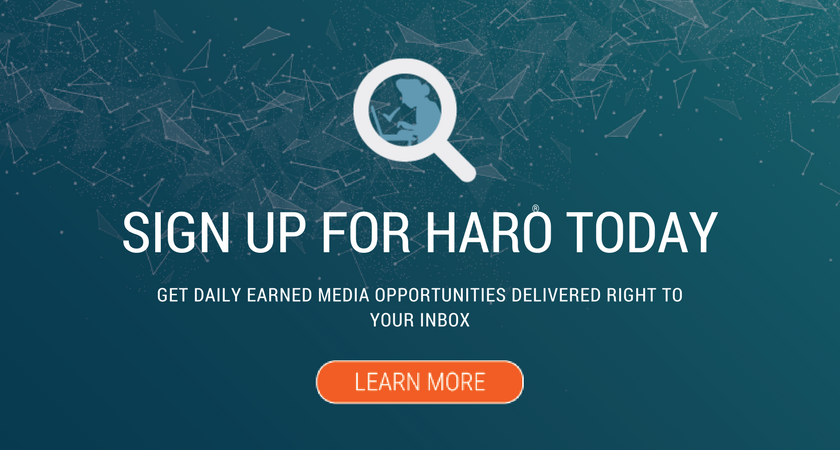 Christina Daves is a do-it-yourself publicity expert. She is the best-selling author or PR for Anyone™ 100+ Affordable Ways to Easily Create Buzz for Your Business. Christina has appeared in over 250 media outlets including TODAY, Steve Harvey, local affiliates of ABC, NBC, CBS, and FOX, The Washington Post, Forbes, Success Magazine, Sirius XM Radio, and more. She is also a sought-after Keynote speaker and corporate trainer. www.PRforAnyone.com
Christina Daves is a do-it-yourself publicity expert. She is the best-selling author or PR for Anyone™ 100+ Affordable Ways to Easily Create Buzz for Your Business. Christina has appeared in over 250 media outlets including TODAY, Steve Harvey, local affiliates of ABC, NBC, CBS, and FOX, The Washington Post, Forbes, Success Magazine, Sirius XM Radio, and more. She is also a sought-after Keynote speaker and corporate trainer. www.PRforAnyone.com