When it comes to marketing and branding, there's a vast array of techniques to employ. Telling stories to sell brands is not a new idea, but the advent of social media has given businesses new ways to get those stories to potential customers.
One of the reasons telling stories to sell products is so successful is because humans are wired for stories. Our brain likes finding patterns and uses them to define our world. Stories make us use different parts of our brain, from language processing to sensory perception to motor function, which helps us experience the story as if it were real. Stories can also involve our emotions and make us feel. The more a person can relate to a particular story, the greater impact it's going to have on them.
Even if a person can't relate to the story on a personal level, it can influence the listener to sympathize with the teller if it's told in an impactful way. A well-told story can impact the ideas, opinions and thoughts of the audience. It can open up people to new experiences and allow them to see the world in a different light. And that can be a powerful thing.
If you tell your brand's story well, it can have a significant impact. If not, you can confuse and lose customers. Here are six tactics you can use to find your brand's story while making your audience the main character:
1. Know Your Audience
If you want to relate to your customers, you have to know what they want and expect out of your brand. What problem does your product need to solve? How has it already solved a problem for others? Can your customers relate to each other through their problem or the solution?
If you're not sure what your audience is looking for, ask them. People are willing to share their opinions about what makes a product good or bad, and you can use that information to tailor your stories so they have the greatest impact.
Quite a few people in the world own cell phones, and it's more than likely that they've broken one and didn't want to pay to have it repaired. They may have even tried to fix it themselves, only to make things worse.
That's exactly what happened to the founders of uBreakiFix, who realized that they could offer valuable solutions to others just like them. They noticed a common problem and found a solution. Their story successfully impacted others.
2. Have a Beginning, Middle and End
While it's important to know what types of stories are going to influence your audience, the first step is to understand how to tell a good story: with a beginning, middle and end.
This is storytelling 101 — without these elements, you don't have a story. Since humans' brains know a story when they see or hear one, you want to ensure that your brand story is easily recognizable and engages your audience.
3. Tap Into Your Audiences' Emotions
Making people feel is an excellent way to make them remember your product and include them your brand's story. Budweiser does a great job of this with their dog commercials.
From promoting responsible drinking so you can come home to your best friend to showing a puppy and horse form a friendship, Budweiser knows how to make an impact on the audience — and it's not just because they use adorable animals. They tap into people's desire to have relationships and be connected. The audience can see themselves as the characters in the story and relate to their experiences — even if they don't drink beer.
Similarly, nostalgia can be a powerful influencer. The older a person gets and the more responsibility they have, the more they yearn for a time when things were simpler. More often than not, they'll look back at the days when they were kids and reminisce about the things they enjoyed back then.
If you can tap into this nostalgia, much like Snickers did with their Brady Bunch commercial, you may be able to evoke emotions from your audience that they'll relate back to your brand. Combining nostalgia with absurdity or current pop culture references could also make it memorable.
Find a way to tap into humans' needs and desire to be connected. Does your product help others or create friendships? If so, tell the story of what your product or business can do impact others.
4. Show the Universality of Humanity
As humans, we have the ability to relate to each other on various levels, even if we don't share the same language or culture. There are universal traits we all share that make us the same. Coke was able to tap into this quality with "I'd Like to Buy the World a Coke," which has become the world's most famous ad.
If your audience can relate to your characters and imagine themselves participating in something that will impact the world, and your company or product can help make that happen, they may remember you and buy your product.
5. Have Conflict
A crucial element to any good story is a conflict that your characters overcome. In the case of your brand story, that could be showing the audience how your product helps the character solve a problem.
The conflict doesn't have to be huge or world-threatening; it can be something as simple as developing self-confidence. Dove has an ad campaign that looks at women's body confidence, then offers their beauty products as a solution, claiming they're perfect for all shapes, sizes, ages and colors.
6. Be Honest
You're telling stories for your brand, but that doesn't mean you can make things up. Be honest about what your product can do for the consumer. If customers can relate to what you offer and you can make an impact on them, your branding efforts could turn into sales.
Social media and the digital age have changed the way companies brand their products. By telling stories and making your audience the main character, you can sell your products to consumers and become a brand people recognize and associate with a great story.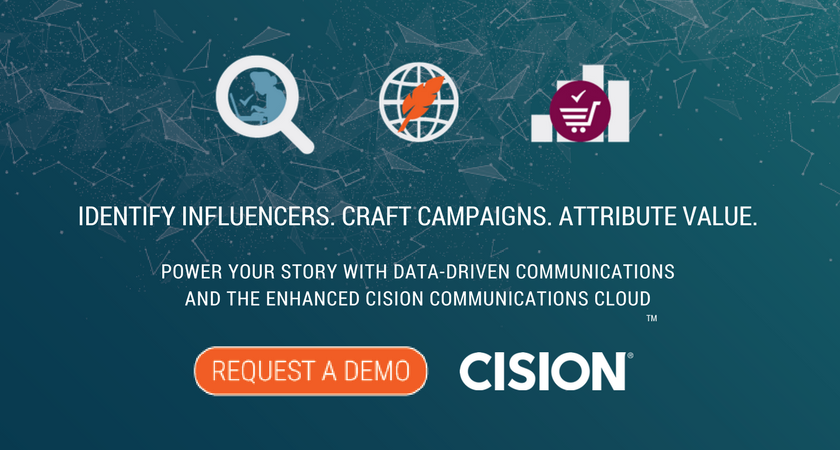 Kayla Matthews writes about branding and digital marketing for websites like Convince and Convert, The Daily Muse and VICE. You can learn more about Kayla and her brands here.