Since the inception of social media platforms, one of the biggest challenges has been how to properly reach your desired audience. The ability to target audiences on social is increasingly important considering that networks have grown in size (Facebook now has two billion monthly users),  and fake profiles have become increasingly prevalent (It is estimated that between 9 percent and 15 percent of monthly Twitter users are bots).
What I want to do in this post is look at the social targeting tools available to PR pros and marketers on the major social platforms answering two questions:
How effectively can I target the followers/fans that I currently have on the platform?
How effectively can I target new customers/prospects on the platform?
I'll also try to give a sense of what criteria you can target for each of the platforms for paid and organic social.
Social Targeting on Facebook / Instagram
We'll start out with the biggest social platforms. Facebook is unprecedented by nearly every measure for social platforms, except perhaps for engagement where its companion network Instagram (and its 700 million users) excels. The reason for considering them together is that paid content is placed for either platform via the Facebook Ad Manager, Power Editor, or Facebook Marketing API.
Organic Reach (or, how well can I reach my current followers/fans?)
On Facebook, the likelihood of a brand post reaching an intended audience is low. Facebook's post-IPO algorithm has never been favorable to brands, and their update last year to promote "friends and family" posts over news publishers and brand posts seems to have further diminished the expected reach for any particular post. There are a lot of best practice blogs about how to increase reach that may or may not be effective (some people believe that liberal use of videos and images may increase reach to an audience), but the big picture of Facebook reach is that brands cannot consistently reach most of the fans and followers with organic Facebook posts. This is why many brands use social as a way to migrate fans and followers to email lists, which are more reliable ways for organic content.
For Instagram, there is a sorting algorithm that filters and promotes content as Facebook does (though anecdotally, it does not appear to penalize branded content as much as Facebook does). Perhaps the two advantages that organic Instagram posts have are that content consumption is much faster relative to Facebook (you can "consume" and engage with visual content faster than written posts), and that contextual hashtagging can give you additional targeted discovery. In any event, most likely you cannot consistently reach most of your followers and fans on Instagram either, but your targeted reach is greater than Facebook because of a less restrictive algorithm, and its content and contextual advantages.
Paid Content (what can I measure and how granularly can I target audiences?)
Because Facebook is such a huge repository of social data, and because Instagram data associates to Facebook data, you can target at a very sophisticated level on either platform. Not only this but with Facebook's "custom audience" feature you can target your current fans with posts/ads that reach them at a much higher rate than organic posts.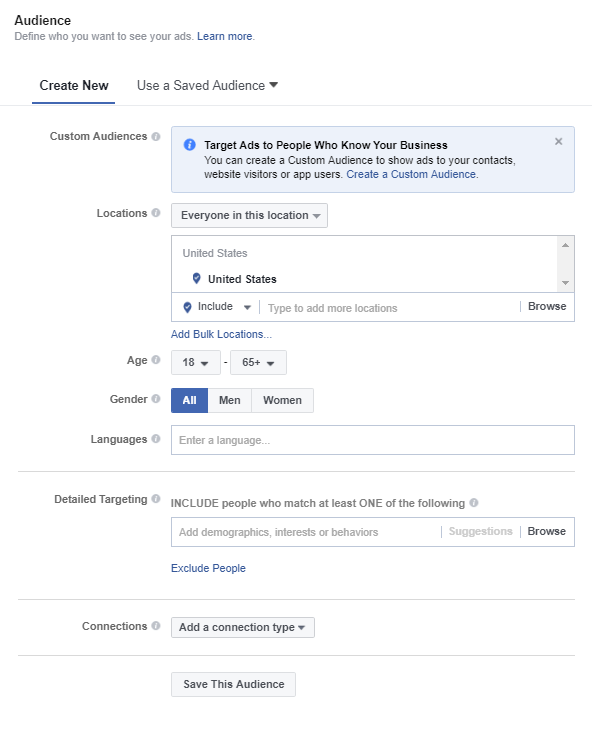 The first major targeting option with Facebook and Instagram are basic demographic data options: location, age, gender, language.
"Detailed Targeting" gets into the more granular targeting options (note that the options below have additional details not listed):
Education -> (Education Level, Fields of Study, Schools, Undergraduate Years)
Financial -> (Income, Net Wealth)
Generation -> (Baby Boomers, Gen X, Millennials)
Home -> (Home Ownership, Home Type, Household Composition)
Life Events -> (Anniversary, Away From Family, Away from Hometown, Birthday, Friends of, Long Distance Relationship, New Job, New Relationship, Newly Engaged, Newlywed, Recently Moved)
Parents -> (All Parents by age group of kids and personas, Moms by age group of kids and personas)
Politics -> (Likely to Engage with Political Content by political affiliation, Self-reported, Political affiliation)
Relationship -> (Gender preference, Relationship status)
Work -> (Employers, Industries, Job Titles, Office Type)
Interests -> (Business and Industry, Entertainment, Family and Relationships, Fitness and Wellness, Food and Drink, Hobbies and Activities, Shopping and Fashion, Sports and Outdoors, Technology)
Behaviors -> (Anniversary, Automotive, B2B, Charitable Donation, Consumer Classification, Digital Activities, Expats, Financial, Job Role, Media, Mobile Device User, Multicultural Affinity, Purchase Behavior, Residential Profiles, Seasonal and Events, Travel)
More Categories -> Facebook Categories

If you haven't developed customer personas for Facebook recently, you can see that the targeting options are extraordinarily robust. Who knew that people shared so much data on Facebook?
As you build your audience (and specify where you want to place your paid content) Facebook's  "audience size" tool (in the upper right corner of the Power Editor tool) shows you the approximate size of your targeted audience, how much reach you may attain daily and how many clicks you might expect.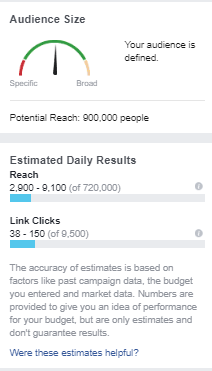 You can see that paid ads and content on Facebook and Instagram are very powerful tools for social targeting because they allow you to target your current audience with more reliability than organic posts and allow you to target new or to segment existing audiences with a great deal of sophistication.
Social Targeting on Twitter
I recently heard a person on the phone complaining that they were so mad that they were going to "Tweet about their experience." It makes sense that because we hear about Twitter nearly every day (because of a particular high-profile Twitter user) that we assume Twitter is an effective (organic) way to distribute our thoughts to the world … But it's not a great organic tool for distribution. Its capability for paid social targeting may surprise you, however.
Organic Reach (or, how well can I reach my current followers/fans?)
According to SEO expert Andrew Bruce Smith, only 6 percent of Twitter users are active on any given day. That's a statistic from a few years ago, but since Twitter hasn't grown demonstrably since then, it probably hasn't changed much. What has changed is the implementation of a Twitter algorithm which gives precedence to contacts that interact frequently.
Danny Sullivan, writing for Search Engine Land, detailed the effective engagement (relative to all of his Twitter followers) of a specific Tweet as .1 percent, with an impression rate (the people seeing the Tweet relative to all followers) of 1.85 percent. Granted, he works at a greater scale on Twitter than most people do, but neither of these statistics demonstrates effectiveness for organic Twitter posts as a reliable way to reach an intended audience.
Paid Content (what can I measure and how granularly can I target audiences?)
Twitter is hardly the repository of social information that Facebook (and by proxy Instagram) are, but they've developed some very clever partnerships to build out robust targeting options. While Tweets aren't as informative as Facebook posts, and since Facebook contacts are likely to contextualize some information better than Twitter contacts can, Facebook is just better at targeting with its organic data. To make up for this, Twitter developed partnerships with Acxiom, Datalogix, and Epsilon to develop granular targeting data that it couldn't provide with its organic graph.
Just as Facebook's targeting tool begins with geographic options, so does Twitter. The Twitter options are somewhat less intuitive, for example on Facebook I can delineate city limits and perhaps a radius around that area, Twitter has (some) specific metropolitan suburbs making it feel a little less precise.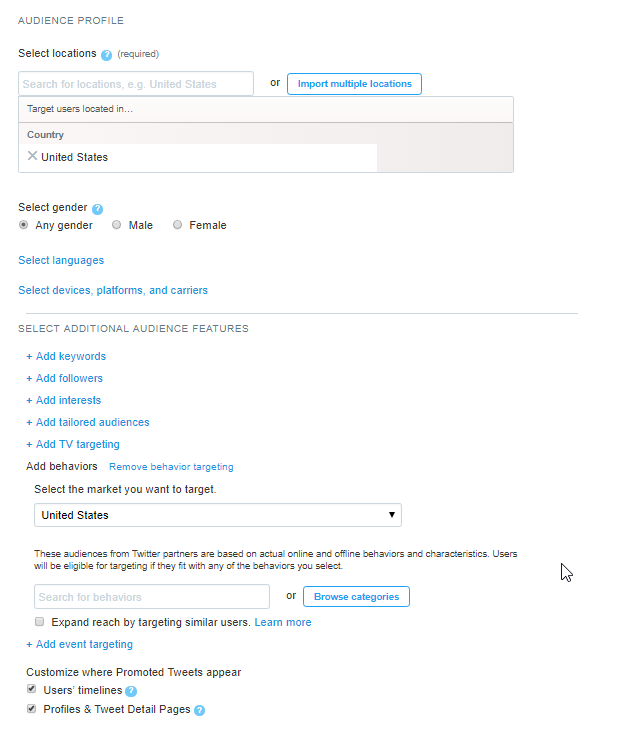 Twitter allows you to target by keywords (which could be helpful in some contexts), lets you create a mirror profile to another Twitter handle (a rival business, perhaps), and to target by language, device, et cetera. Twitter's biggest granular targeting strengths are by "interests" and by "category."
Interests are a fascinating targeting tool because it leverages the interactional aspect of Twitter well. Here are the groups of interests (each has multiple subgroups within the listed group):
Automotive
Beauty
Books and literature
Business
Careers
Education
Events
Family and parenting
Food and drink
Gaming
Health
Hobbies and interests
Home and garden
Law, government, and politics
Life stages
Movies and television
Music and radio
Personal finance
Pets
Science
Society
Sports
Style and fashion
Technology and computing
Travel
Perhaps more aligned to Facebook's "detailed targeting" are Twitter's "categories." These aren't exclusively powered by Twitter's data and instead are data points that are informed by third-party data providers. Here is a list of categories and selected subtopics (note that there are specific targeting opportunities within each subtopic as precise as "Likely to dine at Starbucks," and "Bank with Fifth Third Bank."):
Auto -> (loans, owners by vehicle type)
Auto -> (aftermarket, in market, max in market, motorcycle, near market, owners, vehicle price or age)
Business -> (Business type, company age, company size, occupation category, sales revenue, small business industry, title, and seniority)
CPG brands -> (Bakery buyers, beverage buyers, cereal buyers, dairy and egg buyers, etc.)
CPG BuyStyles -> (Ethnic explorers, fresh and healthy, Mexican foods, natural living, etc.)
CPG categories – > (Alcohol beverage buyers, bakery buyers, deli food buyers, etc.)
Demographics – > (Education, Employment, Family Position, Generation, Household Size, Income, Language, Length of Residence, Life event, Marital status, Parents, Political Party, Presence in Household)
Dining -> (Dining categories, Dining restaurants)
Finance -> (Affluence, Bank Activity, Bank / Credit Activity, Credit Cards, Creditworthiness, Discretionary Spending, Economic Cohorts, Household Income, Investments, Net worth, etc.)
Household -> (Home ownership, Home type, In-market, Pet owner, Residence characteristics, Value)
Insurance (Providers) -> (Auto insurance, Health insurance, Home insurance, Other insurance)
Lifestyles – > (Arts, Auto Enthusiasts, Business Travelers, Corporate Execs, Coupon Users, Crafts, DIYers, Fashionistas, etc.)
Philanthropy -> (Charitable donors, Likely contribution method, Likely contribution organization, Likely participation)
Proximity -> (Club locations, Convenience store locations, Dollar store locations, Drug store locations, Grocery locations, Mass merchandiser locations)
Retail brands -> (Children's products, Clothing, shoes & accessories, Consumer Electronics)
Retail categories -> (Automotive products buyers, Children's products buyers, Consumer electronics buyers, Corporate attire buyers, Fitness buyers, Gifts & Flowers buyers, Health & Wellness buyers, Home & Garden buyers, Home improvement buyers, Men's fashion & apparel buyers, Outdoor sports buyers, Pet supply buyers, Publication subscribers/buyers, Retailer type, Senior's products buyers, Shopping behavior, Specialty store buyer, Standard retail store buyer, Women's Accessories, Women's fashion & apparel buyers)
Seasonal (type of shopping) -> (Fall, Spring, Summer, Winter)
Sports -> (Alpine skiing fans, Behavior propensities: Attend a professional sports event, Behavior propensities: Biking, Behavior propensities: Camping / Hiking, Behavior propensities: Golfing, etc.)
Subscription services – > (Auto insurance, cable TV, Cable TV bundle, High-speed data, mortgage, multi-service customer, online higher education, prepaid debit card, satellite TV)
Technology (by brand and behavior) -> (Consumer electronics & accessories, Gaming consoles, video games and accessories, Music, Online behavior, Television & video, Video, Wireless)
Travel -> (Airline, Business travel, Frequent flyers, Hotel, Personal travel destinations, Travel and Entertainment, Travel services)
Of course, the challenge with targeting this specifically on Twitter is how effectively third-party apps can associate this data to a Twitter profile (by phone or email address). But if you can get a sizeable target audience using these tools, you can see that there may be advantages to using Twitter as a social targeting tool over Facebook because of their unique segmentation categories.
Social Targeting on LinkedIn
Perhaps one of the most alluring social targeting opportunities may be LinkedIn, the professional social network boasting the highest average income of any social network. It is also the biggest social network that skews male.
Organic Reach (or, how well can I reach my current followers/fans?)
Unfortunately, the hypothetical benefits of targeting on LinkedIn tempers how people use the network (job hunting is the primary utility for the majority of users), and LinkedIn is the least frequented of the major social platforms according to Pew Internet:
Because Linkedin Company Pages are the primary means of aggregating followers, and because following a company on LinkedIn is a relatively unusual user action, the ability to leverage organic reach hinders follower acquisition on the platform. Lower activity relative to other networks may be a deterrent to investing a lot of resources to develop organic reach on the network.
Paid Content (what can I measure and how granularly can I target audiences?)
Linkedin gives you three ad options:

Because of unique features like InMail, there are some interesting options for social targeting on LinkedIn. Because of the professional data points unique to LinkedIn, the targeting options also differ slightly from Facebook, IG, and Twitter.
Geographic targeting is less precise than FB/IG or Twitter, with pre-established geographic areas.  And LinkedIn also offers the option to target "matched audiences" to reach a specific list of targets by email address or Page followers (if you have them).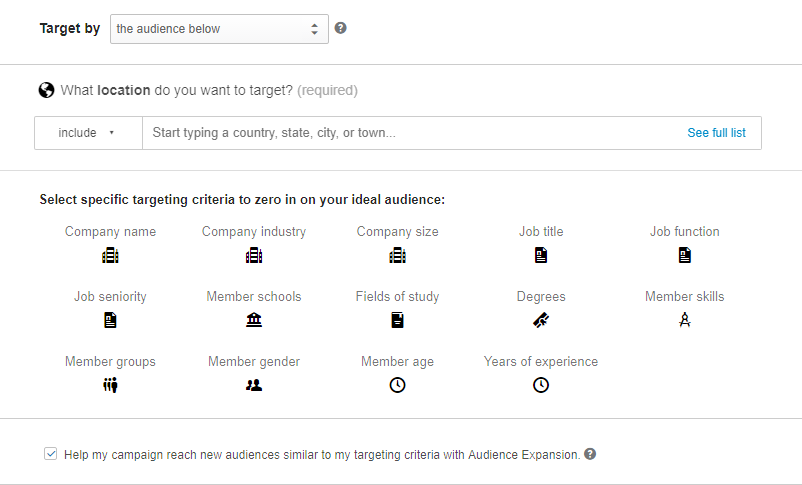 The targeting criteria for LinkedIn are quite congruent with the data that you expect from a professional network:
Company name
Company Industry
Company size
Job Title
Job function
Job seniority
Member schools
Fields of study
Degrees
Member skills
Member groups
Gender
Age
Years of Experience
LinkedIn also has an "Audience Expansion" feature that allows you to find similar audiences within your target criteria.
Social Targeting on Snapchat
Snapchat is tough to understand from a communications standpoint. Its barrier to (organic) entry is high relative to nearly every other major social network. And although it has some exciting features, Facebook and (especially) Instagram have copied many of Snapchat's features to the detriment of the Snap network.
Organic Reach (or, how well can I reach my current followers/fans?)
Because Snapchat is a one-to-one or one-to-many messaging app (at least when considering organic reach), discovery is difficult, and fan acquisition cost is exceptionally high for a social platform. Unlike other networks, it behooves you to find an external means to build up a follower base on Snapchat, and then the content cost for organic interaction is also exceptionally high and not easily measured.
Perhaps the one benefit of Snapchat relative to other social networks is that once connected, interaction via the messaging tool would be at least as effective for conversion events as an email.
Paid Content (what can I measure and how granularly can I target audiences?)
Up until now, it has not been very easy to advertise on the Snapchat platform. All ads were placed with sales staff, although Snapchat is currently rolling out a self-service ad tool.
According to Marketing Land, social targeting on Snapchat via its self-service tool is rudimentary relative to other social networks. Targeting data on Snapchat falls within four major categories:
Demographics -> (Age groups, Gender, Availability)
Location -> (Country, state, region or designated market area)
Device -> (Mobile operating system, Wireless carrier, Connection type)
Snap Lifestyle Categories
Despite that there is a lot of millennial enthusiasm behind Snapchat, it is a challenging platform for targeting with organic or paid content.
Conclusion
The amount of social targeting data for businesses to use to target social audiences is astonishing. Any PR pro or marketer that hasn't developed deep customer personas for targeting is probably working inefficiently.
The key to social targeting is to keep in mind how users interact with the platform. It is plausible to have ideal criteria for your customer personas on Twitter or LinkedIn, but your targets may not use these platforms enough to make it a viable tactic for your business. The key to making these tools most effective for your situation is to build in proper metrics.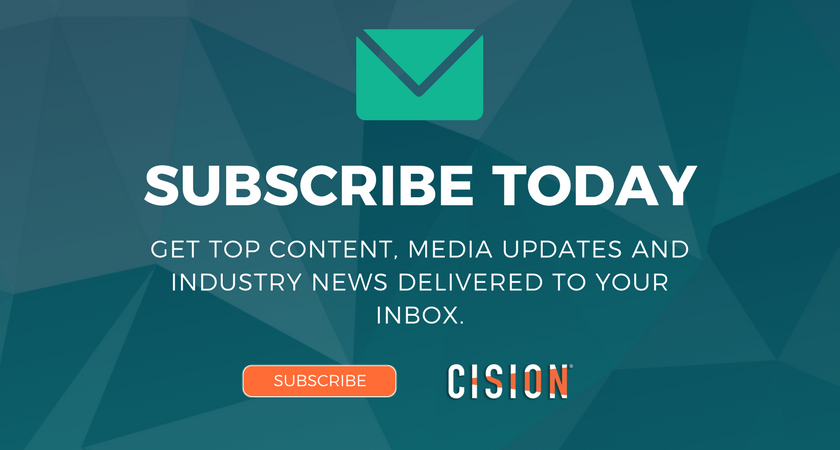 Jim Dougherty is a featured contributor to the Cision Blog and his own blog, leaderswest. His areas of interest include statistics, technology, and content marketing. When not writing, he is likely reading, running, playing guitar or being a dad. PRSA member. Find him on Twitter @jimdougherty.