Content from influencers gains about 11 times more return on investment than more common forms of digital marketing. However, gaining the attention of influencers in your field isn't always easy. Everyone is clamoring for influencers' attention and trying to generate buzz about their own sites and products.
To attract the attention of influencers, there are some key strategies you should pay close attention to. These won't guarantee you'll get noticed, but they are a great start. With a lot of hard work and perseverance, you just might become an influencer yourself one day.
1. Write Great Content
This might go without saying, but your very first step in attracting the attention of an influencer is to write something they would want to share with their readers. This means it needs to contain both valuable information and be written and edited to professional standards.
In addition, you need to either find something to say that hasn't been said before or offer up a unique perspective. What can you bring to the table that no one else has? How is your information exceptional? Do you have a differing opinion than what's popular? Thinking about these questions can help you develop a point-of-view for your content that grabs attention.
2. Highlight the Influencer
It makes people feel good to know that someone else had something positive to say about them. Influencers are human just like the rest of us, and if you have something nice to say in your piece, it could encourage the influencer to share the post.
Let's say you blog about cute handbags and you want to attract the attention of a celebrity known for her fashion sense. You could write a blog post about the top 10 best purses the celebrity has ever carried. Then, go ahead and tag the celebrity on social media. If she shares the content you've just instantly expanded your reach.
3. Visit the Same Sites They Do
Consider the following example — if you want to attract the attention of the top golfing expert in the country you should pay attention to what he is already tweeting about or sharing on social media platforms. Does he share a lot of articles from a specific site? Go ahead and pitch a few article ideas to that site. If the celebrity already frequents the site, your article will be more likely to attract his attention.
You could also combine this tip with the idea of highlighting the influencer within the article. You may even want to ask him for a quote or two to add to the piece. If you quote him, you can be almost certain he will share your post on social media.
This method is effective no matter what interests matter to your company. Strategically find ways to get in front of influencers and encourage them to share your content.
4. Use Scientific Reasoning
Adding a bit of scientific reasoning or statistics to your posts makes them more shareable. If the influencer can pull out some quick tips, he may be more likely to quote you and share your link. For example, the way Quincy Compressor uses stats and research on their blog about occupational noise and hearing loss is a great example of how you can use authoritative information to back up your ideas. This lends a lot of credibility to your content and makes it more likely that those in the know will share it.
5. Add Images
When it comes to social media shares, images matter. Tweets that include an image get about 150 percent more retweets than those that don't. In an online atmosphere where getting your content in front of the right people matters, an image can mean the difference between getting retweeted or getting ignored. You can't just slap up any image, though. You need to use a high-quality image that makes sense for the topic at hand. People should be able to glance at the image and immediately know what general topic of your post is about.
6. @ Mention Them
Go ahead and mention the influencer. Did he inspire you to write the post? Write something along the lines of:
"Hey @InfluencerName — Check out this post you inspired me to write after viewing your video on golf swing follow-through."
Be as specific as possible and mention them by name. They may not always retweet it, but they will likely see it and become familiar with your name and what work you're doing. It may take several interactions before they begin to notice you.
7. Share Their Stuff
Retweet the influencer or share their posts on other social media platforms. The thing about social media is that it is a give-and-take relationship. People don't like to be used, but if they feel you are helping them, they may just help you as well. Take time to share things the influencer posts, but don't expect anything in return. You may or may not get a reciprocation.
8. Ask the Influencer for a Post
Does your blog have a decent following? If you can bring new traffic to the influencer's website and the topic is at least somewhat related, you can approach the influencer and ask if they would be interested either in contributing a guest post or in being interviewed for your blog.
More than likely, the person will post on social media about the article or the interview and share with his circle of followers. This will give you instant access to his audience.
Just be sure not to spam them, or you will lose the trust of the influencer and his crowd. It's fine to reply and thank him for participating.
9. Offer to Sponsor an Ad
Hey, influencers have to make money, too. Especially for social media influencers, those accounts gained traction online through the influencer's hard work, wit and ability to promote themselves. They know this.
Make getting the word out about your product worth their time by flat out asking what they charge for sponsored content. Just make sure to follow ethical social posting guidelines and be sure to include the hashtag #ad in the post.
For example, check out this influencer ad for Naked Juice by Instagram influencer Kate La Vie.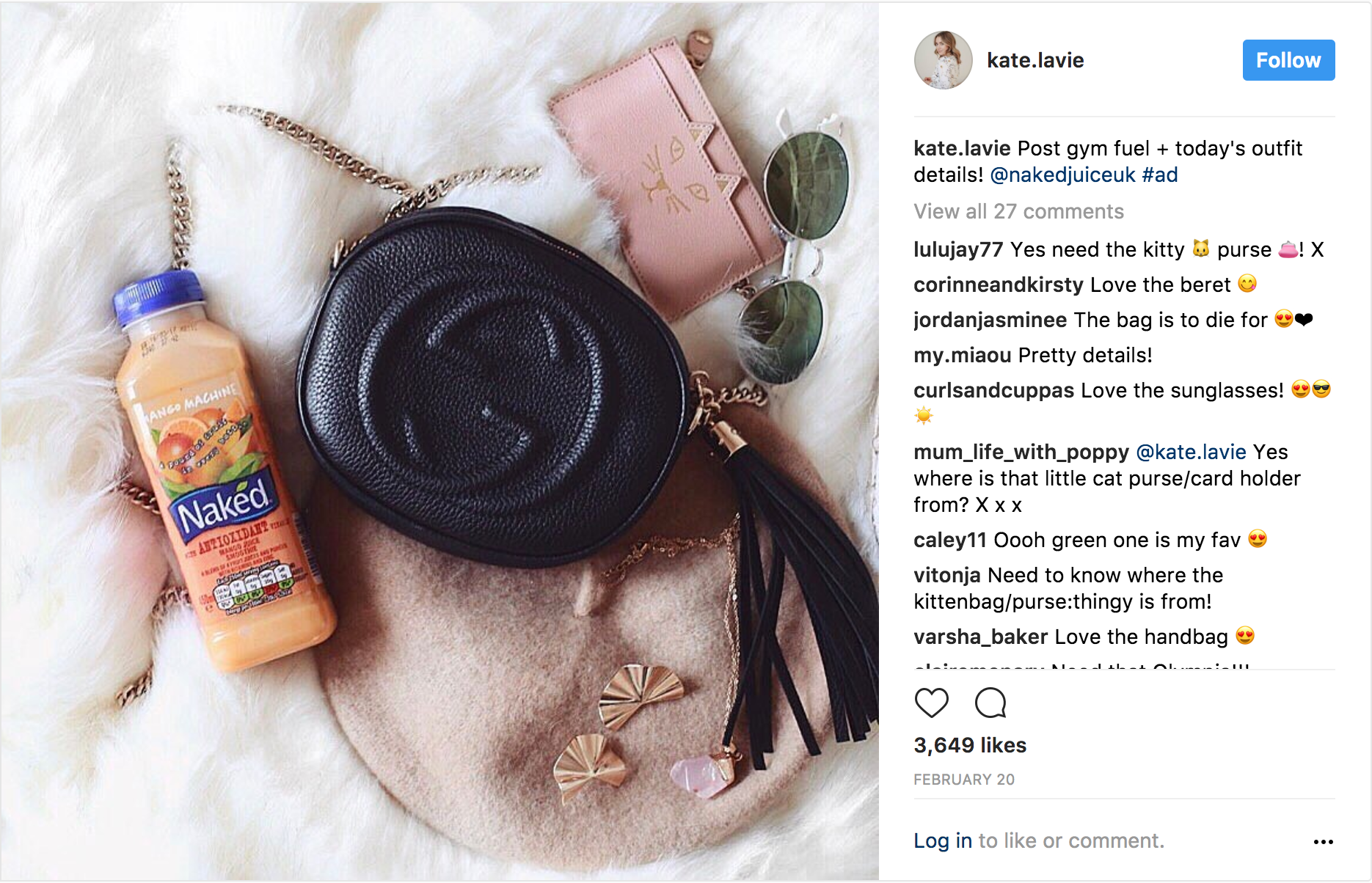 Influencer marketing may feel beyond your grasp, but it's not! You just need to know what attracts influencers in your niche, and – sometimes – flat out ask for their participation.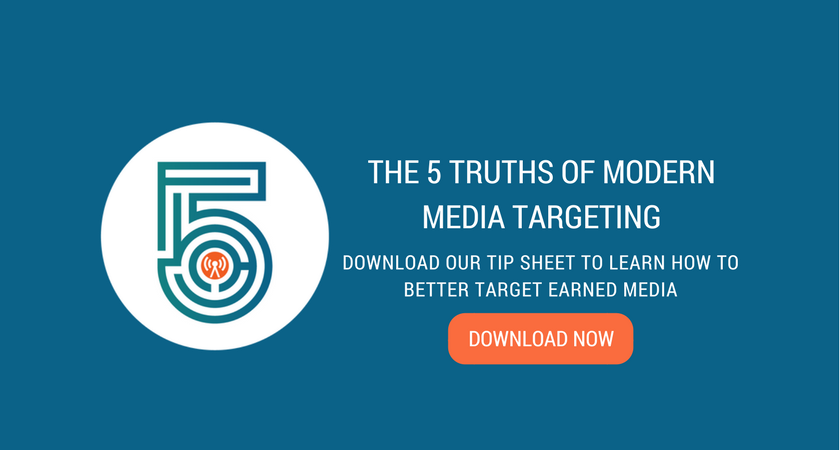 Kayla Matthews writes about branding and digital marketing for websites like Convince and Convert, The Daily Muse and VICE. You can learn more about Kayla and her brands here.