Cision's research department makes over 20,000 media updates to our influencer database each day! Here are the latest moves to keep your media lists up to date and on point. All CisionScoops reflect original reporting from the Media Research team; if you have a scoop, send it to mediamoves@cision.com.
CisionScoop

: Heather Mack is now a reporter for The Wall Street Journal in San Francisco. She covers digital health technology and venture capital. She was previously associate editor for the site MobiHealthNews. She has also contributed to Grist, North Gate Radio and California Healthline.
CisionScoop

: Rachel Weber is the new senior news editor of GamesRadar+. She most recently served as the news editor for Glixel, the Rolling Stones gaming brand since October 2016. She also currently contributes to Book Riot.
CisionScoop

: Anneken Tappe has joined MarketWatch as a markets reporter. She comes from Debtwire Europe where she was a senior reporter after joining in 2013.
Sharon Scott is leaving NBC network after 27 Years. She had been president and general manager of NBC's Peacock Productions since its launch 10 years ago. Scott joined NBC News in 1990 when she served as news director for WTVJ in Miami. Prior to that, she was executive producer for NBC News and NBC Media Productions. She has won such awards as the Peabody, duPont, a Murrow award and multiple Emmys.
Noah Dreier has been named creative director at Shape. She was formerly the art director at Glamour.
Veronica Miracle had her last day at KFSN-TV last Friday. The ABC30 weekend anchor headed to Los Angeles to join KABC-TV as a reporter. Miracle was with KSFN since April 2014.
Joe Rubino is moving on to become a business reporter for The Denver Post's The Now team covering Denver retail, restaurants and consumer news. He was previously a reporter for The Denver Post's Your Hub covering Arapahoe and Douglas counties since February 2015. h/t: Talking Biz News
Tegna is adding a new morning show to its lineup in partnership with TV One Network. The show 11 Sister Circle will launch in 12 markets including TV One. Produced out of WATL in Atlanta, it will air on weekdays from 9 to 10 a.m. The show is meant to empower African-American women while covering a variety of lifestyle topics with hosts Quad Webb-Lunceford, Syleena Johnson, Rashan Ali and Kiana Dancie.
Lawn & Landscape has named Brian Horn editor. Brian Horn has been with the B2B horticulture magazine since 2010, most recently serving as its managing editor.
Shannon Wink has been promoted to editor of Billy Penn. Wink has been with the company since its launch in 2014, most recently serving as its managing editor. The internet hub covers news, events, business, entertainment and more in Philadelphia.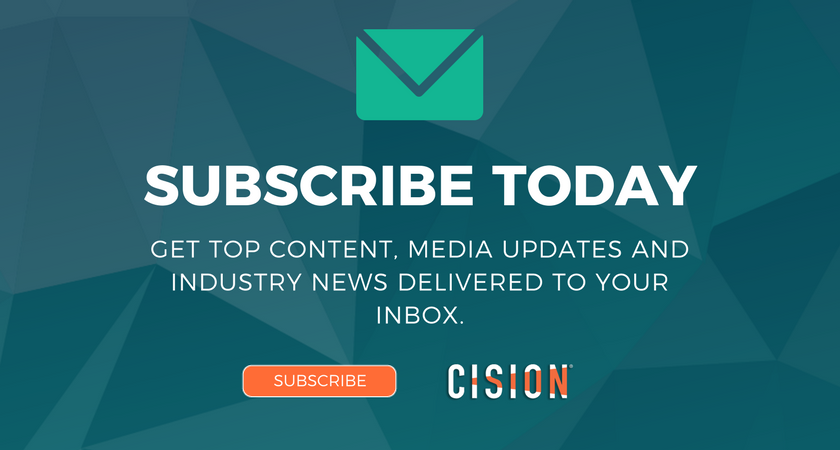 The Cision Media Research Team maintains a database of more than 1.6 million records​, including social influencers, traditional media contacts, outlets and opportunities. We collect and maintain the latest contact and pitching information of bloggers and journalists who can spread your message, broaden your campaign and help you build relationships with the people who matter. Follow us at @Media_Moves