Your public relations and communications programs should be the most vital part of your company's media strategy. Why? Because
consumers trust earned media
more than any other marketing form. In fact,
73 percent of senior marketers
believe earned media is more effective than (or as effective as) paid media. Most companies have a large unrealized opportunity available to them from their communications programs because they have under invested in earned media.
The truth is that PR programs have the potential to generate greater returns than any other kind of marketing. But historically, communicators have struggled to measure the business impact of their campaigns. That is, until now.
For decades, marketing and advertising professionals have had the upper hand when it comes to demonstrating the impact of their work. That doesn't mean they're better at their jobs than PR pros. It just means that they have had access to better tools to build, manage, and measure their campaigns. Paid advertising and owned media solutions have harnessed the powers of technology and data to target, distribute, and measure with a high degree of accuracy. Tracking codes, retargeting, heat maps — the list goes on. This analytics toolkit revolutionized paid and owned media, making it possible to implement and measure data-driven strategies with clinical precision. Marketers and even finance executives can now be confident that resources invested in paid and owned media are used wisely, and contribute directly to company growth and profitability.
Now, technology is making it possible to optimize earned media programs, just as it revolutionized owned and paid media before it
The PR Industry can Finally Realize its Full Potential
For too long, earned media has been viewed as the junior partner within the marketing mix. Despite a wealth of evidence showing that earned media delivers higher conversion rates than paid and owned media, it still receives just a
What communicators need is a fresh new approach to reclaim their place at the head of the table — and that is what's so exciting about the latest breakthroughs in influencer marketing and earned media:
Influence the influencers: Thanks to social media, cultivating relationships with key influencers is easier than ever before. You can now see trending topics, share content and add to the online conversation in real-time. The challenge for communicators is to research and find the appropriate influencers, connect with them, and convince them that you are worth covering and supporting.

Reach the best audience: 

With

media targeting software

, it's easy to tailor your campaigns for maximum impact. You can find the best media contacts, uncover vital pitching insights and keep track of all your outreach in a single location. The fragmentation of media means that social influencers that have small but passionate audiences can be just as important to reach as traditional large publishers.

Track your coverage:  Media monitoring software

does more than track your coverage across print, online and social channels. It helps you analyze your media presence and create a clear picture of how people perceive your brand.

Measure your success:  Analytics tools

are finally available to communicators to measure the effect earned media has on customer behavior, web traffic and even revenue generated from communication programs. Finally, you can show the impact PR is having on your company's bottom line, and use data to improve the performance of future programs.
Thanks to innovations like these, communicators finally have the tools to compete on a level playing field with marketing and advertising pros – and win. Advances in technology mean you can now maximize the reach and coverage of your PR campaigns, and use data to optimize your campaigns for maximum impact.
Soft metrics that don't allow you to measure the true results of your programs, like reach and Advertising Value Equivalent (AVE), are now supported by tangible metrics like ROI. You can now measure the effect your earned media programs are having on everything from media sentiment to impressions, website conversions, lead generation and revenue.
All this means it's now easier than ever to design, implement and measure world-class PR campaigns. This technology is already helping communicators across the globe unleash the true potential of their earned media programs – and it can do the same for you.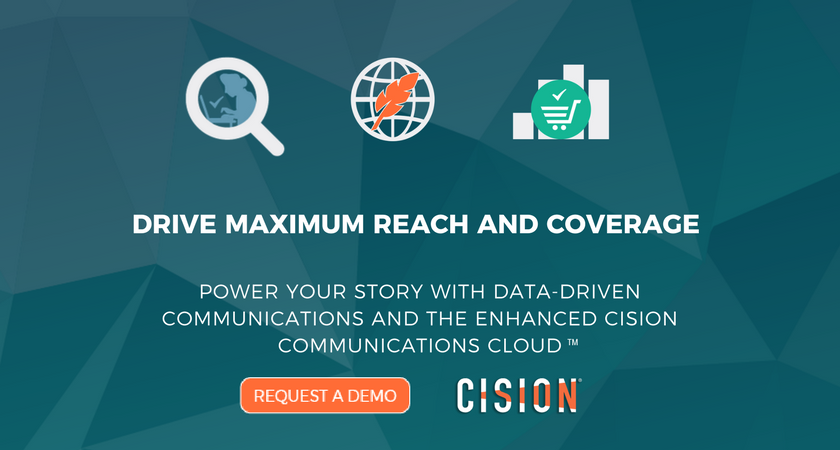 Solomon writes about all things PR and comms. Send him your case studies, press releases and story pitches at solomon.radley@gorkana.com.