One of the roles of a good leader of a multinational company is to help build and maintain a global brand, as well as unify company culture. It's no easy task — trust me.
As an executive, it isn't your responsibility alone to ensure that your brand is recognized as a leader in its industry, but it is a continuous effort and an exciting journey.
As both a company and a leader, you're always in motion, keeping your finger on the pulse of what customers want, as well as navigating political changes, multiple technologies and diverse cultures. Then you have the not-so-easy task of bringing it all together.
I'm doing just that at Cision, a company that's grown very quickly over the past few years through a series of mergers, acquisitions, and technological innovations. I did the same thing when I was at Oracle Marketing Cloud. It's a challenge, but I've enjoyed what I've learned along the way. Read on for some insight into how to rebrand a global company.
Knowing When It's Time for a Rebrand
Cision has skyrocketed in growth over the past few years. We've been fortunate to acquire brands like PR Newswire, Gorkana, and Bulletin Intelligence (among others), but the downside to this was the fact that it became more challenging for our customers (and our employees) to pin down who we were as a company.
Given that communications is our wheelhouse, it wouldn't do to have a brand ethos diluted by the milestones that makes it great. We wanted Cision, including all the brands that we now housed, to provide a cohesive view of how we wanted to be perceived.
Recently, we launched our IPO and realized that this was the ideal time to rebrand Cision. Fortunately, agility has always been part of our brand identity, so we leveraged that to ensure our rebrand happened nimbly to better deliver what our customers needed.
While every global brand will have a different approach for a rebrand, here's what worked for us.
Clearly State Your Vision
Everyone wants a say in your brand's messaging, and it's important to consider a diverse set of recommendations from internal stakeholders at all levels of the organization.  What may be even more important is paying attention to your customers. Once you know how they perceive you, this can help you either align messaging and branding with this perception, or use the input to develop strategies to change the public's impression of your brand.
With a clear vision in mind, you can develop crystal clear messaging about who you are as a company and where you are going. You may have slightly different communication forms, depending on the audience (customers vs. employees). But whether internal or external, all communications should relay the same message.
That messaging should be consistent across all channels: your website, your marketing strategy, advertising, sales, customer service. Everything.
Maintain Maniacal Focus
I've seen so many corporations struggle with trying to do too many things, offer too many solutions, or serve too many audiences … all with lackluster results. The very fact of this mistake may be what led your company to a rebrand. Use this as a great opportunity to change your approach.
Instead, in my experience, I've found that when you do fewer things, it's easier to get them right and do them well. Then you become known for those few things, and you attract more business than a scattershot approach ever would. From the start, Cision has worked to provide value to marketing and PR professionals through innovative technology. We target no one else. So we've made a name for ourselves in that world, and it's one we're pretty proud of.
When you ask your customers what they see your brand as being known for, if you get different answers, or if customers have trouble answering the question, you know you're reaching too far in various directions. Pull back and focus on those core offerings and audiences that you can serve best.
Listen and Communicate
I know that these two are mentioned in every article about leadership (or marketing, or customer service, for that matter), but there's a good reason they are.
As a leader, it's all too easy to become disconnected from the day-to-day, and when you're in the middle of a rebrand, it becomes imperative that you stay connected to the process. Even if you can't make every strategic meeting, attend the ones you can, and ask for a recap from the others. You'll want to weigh-in on the process, and you can only do that if you're maintaining open communication with those directly involved in the rebrand.
It's important that employees have open access to leadership, especially during a rebrand. They may want to provide input on how they feel the direction of the rebrand should go, and you absolutely should consider this. Because the rebrand will affect everyone, you may have staff that are concerned about whether their roles will still align with where you want to take the company. It's your job to provide support and reassurance.
Staying connected is as simple as interacting with your employees, even if that's not necessarily part of your daily tasks. Yes, you're busy as a leader, but you should never be so busy that you don't have time to show employees that you are a part of this rebranding process and that you support their efforts to take your company in a new and exciting direction.
I for one am proud of Cision's accomplishments, as well as where it is right now. But I'm humble enough to realize that this is but a moment in time and that in the future, we will continue to make small changes to continually serve our most valuable asset — our customers.
If it's time for your own company's rebrand, I encourage you to roll-up your sleeves and get dirty. There's nothing more fulfilling for a leader than immersing yourself in company culture and making changes for the better.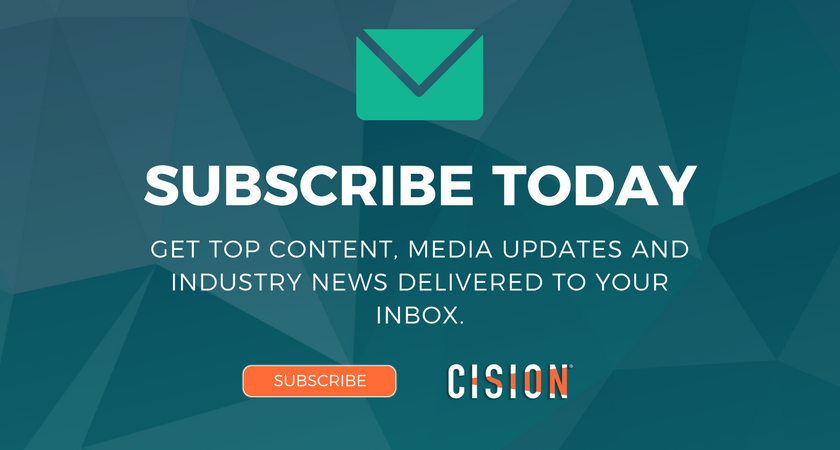 Kevin Akeroyd oversees Cision's executive management team across operations globally. He has more than 25 years of experience in reshaping modern digital, social and mobile marketing globally.