It's always great to be the one at the table who's got the answers. The one who, when asked "Which campaign is worth running again?" or "Which channel is driving the most results?" doesn't have to resort to "we think" or "it looks like" to provide analysis on the effectiveness of a given campaign.
You need the ability to give clear and specific details regarding return on investment, by saying statements like this:
"Our campaign drove 112 influencers to open an email, of which 50 clicked on our campaign link and visited our online media room. From this PR effort, nine stories were written and these generated 2,103 clicks on our website which, based on our analytics and goal completions, had the potential to generate $83,000 in revenue."
But, how can you become the person who can provide a definitive answer as to what channel is most effective at generating conversions or traffic?
For years, marketers, by utilizing marketing automation software and/or UTM (Urchin Tracking Module) codes, have been able to play this role. For those not familiar with UTMs: A UTM code is a short string of text with key parameters (source, medium, campaign, content) that you fill in and add to a custom URL.  
This custom code then allows you to determine in Google Analytics the origin of your web traffic. This is particularly useful when trying to track and attribute traffic from non-web sources (like a specific email campaign). UTMs and a URL builder enable savvy marketers to determine what is directing visitors to specific websites and landing pages.
With UTM codes, attributing value to specific campaigns moved from tea leaf reading territory to a science.
The latest release of the Cision Comms Cloud has now introduced the industry's first embedded UTM Code Generator. PR professionals can now automatically build codes formatted for Marketo, Google Analytics, Oracle Eloqua, Adobe Marketing Cloud, and HubSpot right from within the platform itself. No complicated Excel Sheets, or weird online link building tools — just build your campaigns and generate links.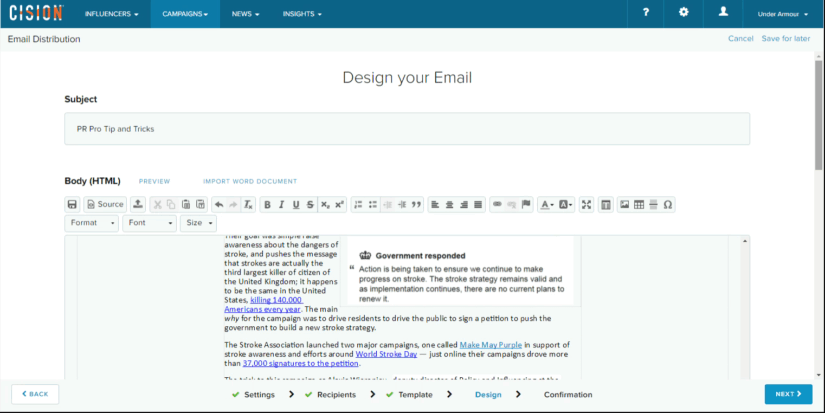 Cision Communications Cloud UTM Tool
UTM Codes: Don't Leave Home Without Them
As a communicator, you no longer need to rely on your marketing counterparts to create links for all of your campaign elements. The Cision Comms Cloud has made it easy for you to do it yourself, without having to leave the platform. When adding a link to an email distribution, you can now enter campaign tracking codes from your marketing automation systems. This allows you to use your existing marketing automation or analytics system to track the traffic driven via that link.
Coupled with the Cision Comms Cloud's other campaign features (for instance, the ability to organize activities by campaign: group social posts, press releases, and influencer outreach together and measure engagement metrics throughout the campaign's duration) the embedded UTM code generator is yet another tool that provides communicators with more insight and data while at the same time speeding up and simplifying their workflow.
For a primer on UTM codes, please read Part 2 of the three-part series ROI for Communications Pros: http://www.cision.ca/best-practices/roi-for-communications-pros-part-2-content-creation-and-promotion/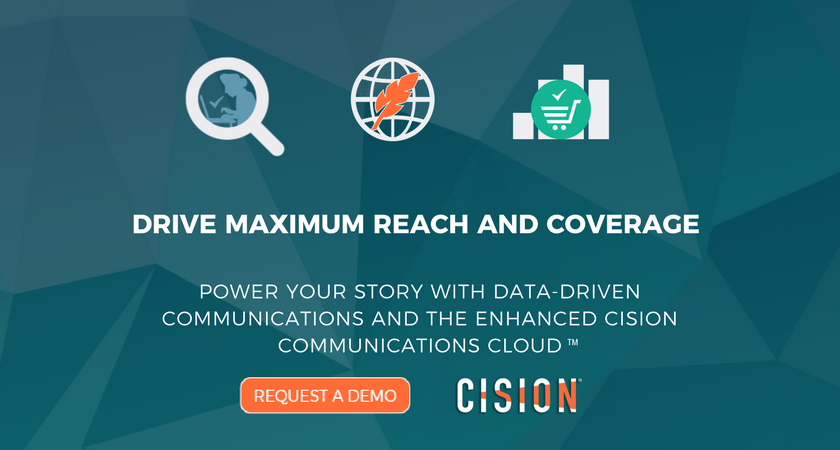 Jeffrey Vanderby is Cision's Senior Manager of Product Marketing for Global Markets, helping to define product positioning and messaging for Cision Comms Clouds and other Cision products in Canada and the UK. Previously, he has worked in the Print and Film & Television industries. Connect with him at jeffrey.vanderby at cision.com or on LinkedIn (https://ca.linkedin.com/in/jeffrey-vanderby-bb0a893a)