Refreshing your corporate image is sometimes necessary to inject fresh energy into your brand, as well as get people to see it with renewed interest. But you should never refresh your corporate image just for the sake of doing so without careful research. Whether you're planning for a brand refresh or an entire overhaul, there are several critical steps that will ensure the successful alignment of company objectives with your audience's preferences.
At a high level, it's important to establish:
How you want to be perceived
Who you're trying to reach
How you plan to communicate the brand refresh
While there are many different challenges that come along with overhauling or updating your brand image, these five tasks will set you off on the right track.
 1.    Conduct Extensive Brand Research
If you're going to the trouble of updating your brand's image, you need to understand where it's been lacking up until now. Maybe it's no longer aligned with what the market wants, or maybe your offerings have changed and now you need to get back on track in communicating new company goals and expertise.
First, consider: who do you want to be as a brand? How do you want people to perceive you? How is that different from how your brand has been perceived in the past?
Look at your competitors and assess how they present themselves. How can you differentiate yourself? What gaps are they leaving in the marketplace that you can fill?
What is your mission? How do you help customers? What value do you provide them?
And finally, what is your vision? What do you see for your company a year from now? Five?
Once you've answered all of these questions, spend time looking at your industry and seeing what resonates, down to logo design and marketing messaging.
 2.    Identify Your Audiences and Establish Buyer Personas  
If you've had the same brand identity for a while, there's a good chance that it no longer resonates with the audience you want to target. So get to know your brand's audience — or audiences — all over again with the new perspective of where you want your new corporate image to take you.
It can be helpful to survey this audience about your current branding. What is the overall sentiment in regards to your logo and messaging? What changes would they want to see?
Use existing customer data to understand the audiences and key stakeholders you want to appeal to. If you've done your job recording detailed information on your customers through your customer relationship management platform, you should be able to glean data on what they care about, what they're looking for, and the channels they prefer to receive marketing messages through.
Developing buyer personas is an excellent exercise to understand better the different types of customers who buy from you. Essentially, you create a fictional representation of different customers. You might have Sally Saver, who only buys from you when you have your annual mega sale. Or Question Quinn, who has tons of inquiries she wants to be answered before she will buy. Understanding each buyer persona, you can develop content with a given persona in mind.
 3.    Institute Brand Guidelines to Navigate your Communications  
Developing brand guidelines will ensure consistency across all marketing channels. This is especially important if you have a sizeable marketing and PR team, as it will set the tone for what is allowed regarding identity and marketing messaging.
Create a document that addresses:
Visual Identity: approved logo, colors, fonts, size, etc.
Voice/Tone of Messaging: should it be formal? Casual? Informative? Quirky?
Editorial Guidelines: Establish writing standards to ensure consistency across content.
You should also establish key messages: those that you want to communicate first and foremost, regardless of what marketing campaign you are currently promoting. What is the core message you want your audience to receive?
4. Ensure Consistency in all Communications 
Once you have established your brand guidelines, they need to be carried through across all company communications vehicles and owned media:
Websites
Social media profiles and content
Printed and digital materials:

sales collateral
business cards
contract templates
one sheets
Consistency is of the utmost importance, especially early in the refresh. Trash all collateral with old logos or branding and replace with updated ones.
 5.    Plan for a Launch That Makes a Splash 
You'll want to make a big deal of it once you're ready to unveil your new corporate image. Internally, get company-wide buy-in before the public announcement. Unveil the new look and messaging to your staff and foster excitement about it.
Externally, create a plan that will generate buzz and push the brand forward. You might plan a public event or one geared toward industry insiders to celebrate the relaunch.
Leveraging your owned media, publish blogs about the new look, update your web copy to reflect new messaging, and post messages on social media to communicate it.
Using paid media, you can promote content about the new branding through distribution, social ad campaigns, Adwords for Video, PPC ads, and more to get top-of-mind with the new look. You can also garner earned media by pitching targeted journalists, sending out a press release, and securing guest blog postings.
Conclude by Measuring Your Initial Success  
Once you've relaunched your corporate image, you can evaluate the success of your rebrand by tracking:
Web Analytics:

Did traffic spike during the brand launch?
How long did visitors stay on the site?
How many pageviews did related content receive?

Public Perception:


How often was content shared, liked, retweeted, etc.?

How many articles about the branding were published?

How many social mentions did it receive?

How far was your reach?

What was the overall sentiment on the rebrand?


Impact Over Time:


What results did the rebrand have over the months and year following?

Refreshing your corporate image must be done strategically. But aligning updated company goals and vision with what your customers want, will ensure that your rebrand is a success.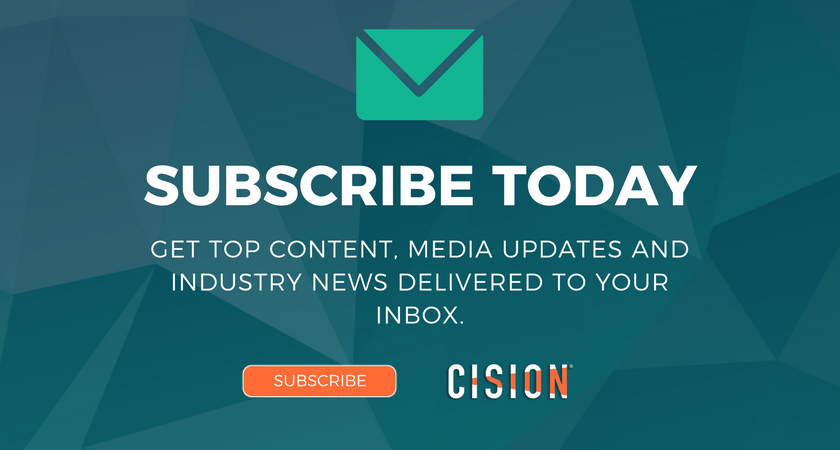 Nick Bell is the VP of Marketing Communications at Cision. With more than 20 years of technology marketing experience, Bell has held executive-level positions with marketing technology firms including Oracle Marketing Cloud, Eloqua and Adobe. Bell has a proven track record of developing award-winning and ROI-based marketing programs, media relations, and brand strategies. Bell holds a degree in journalism from the University of Missouri School of Journalism. Follow him on Twitter @nbell94102.