Cision's research department makes over 20,000 media updates to our influencer database each day! Here are the latest moves to keep your media lists up to date and on point. All CisionScoops reflect original reporting from the Media Research team; if you have a scoop, send it to mediamoves@cision.com.
CisionScoop

: Brenna Goth has joined Bloomberg BNA as a southwest correspondent based in Phoenix. She will be covering government and business in Arizona, New Mexico and Nevada. Goth is joining the publication from the Arizona Republic where she was a growth and development reporter.
CisionScoop

: Alexandra D'Aluisio has been named editor for Clevver.com this month. She was previously, with Teen.com (Clevver's previous iteration), where she held editor, associate editor and editorial assistant positions.
Melinda Newman returns to Billboard as west coast editor. Newman was previously Billboard's west coast bureau chief  and deputy editor from 1998 to 2006. She brings over 25 years of experience covering the music industry to the magazine. In the past, she has contributed to Billboard, The Hollywood Reporter, The Washington Post, The Los Angeles Times, Rolling Stone and Forbes, covering music, the music industry, pop culture, and entertainment. h/t Talking Biz News
The Washington Post welcomes longtime contributor, Souad Mekhennet, as a staff writer. She is based in Europe, and will be covering al-Qaeda and the Islamic State. Mekhennet has been with the publication as a freelance reporter, columnist and correspondent since 2014.
Daise Bedolla has exited her role as editorial producer at Vogue, and is starting a new position as associate social media editor at New York Online. New York magazine is a bi-weekly publication that covers life, culture, politics, and style, mostly in New York City.
Damaris Bonilla Has been named news director for WNEU-TV, Telemundo Boston. Previously, she was an assistant news director at WWSI-TV and the news director at NotiUno 630.
The Columbus Dispatch recently said goodbye to food editor, Lisa Abraham. She has left the Dispatch for a role at Kent State University. Before starting at The Columbus Dispatch, Abraham was a food writer for The Akron Beacon Journal.
WFTC-TV Fox 9+ welcomes back anchor Naomi Pescovitz. She will be anchoring the 7 p.m. newscast. Pescovitz was a reporter with the station from 2011 until 2014, and most recently she was a  weekend anchor for WTHR-TV in Indianapolis.
Former Florida State quarterback and ESPN Radio host, Danny Kanell, takes his college sports expertise to Sirius XM's College Sports Nation channel as a host alongside Jason Horowitz on Playbook. Kanell was previously with ESPN for eight years, and was a featured analysts on ESPN for their college football coverage.
Columbus Business First welcomes Tristan Navera, as a business development reporter. He recently left the Dayton Business Journal after four years there, where he served as a Reporter and Senior Reporter. As the Dayton Business Journal says goodbye to one reporter, they say hello to another. Cecilia Salomone has joined the magazine, covering real estate, retail and restaurants.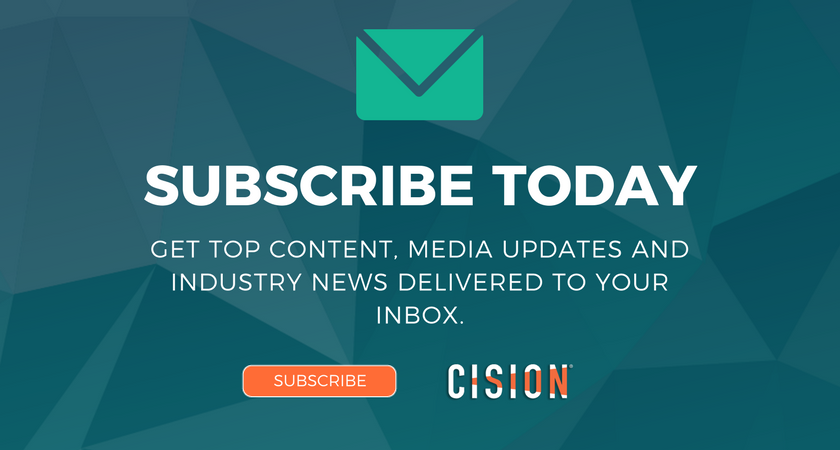 The Cision Media Research Team maintains a database of more than 1.6 million records​, including social influencers, traditional media contacts, outlets and opportunities. We collect and maintain the latest contact and pitching information of bloggers and journalists who can spread your message, broaden your campaign and help you build relationships with the people who matter. Follow us at @Media_Moves