Cision's research department makes over 20,000 media updates to our influencer database each day! Here are the latest moves to keep your media lists up to date and on point. All CisionScoops reflect original reporting from the Media Research team; if you have a scoop, send it to mediamoves@cision.com.
CisionScoop: Melissa Burden left her position as an automotive reporter covering the GM beat at The Detroit News. She had been with the publication since 2012, and previously worked for The Flint Journal and Times Herald, both in Michigan.
CisionScoop: Cooking Light welcomed Jaime Ritter as its new associate digital editor. Ritter was previously a digital executive producer at WIAT-TV in Birmingham, Alabama. She has also freelanced for Bustle.
Shreeya Sinha has been promoted to editor of operations for the national desk at The New York Times. She joined the paper in 2012, first as a senior digital editor on the international desk and later as an assistant editor for digital investigations.
FOX News Channel announced the launch of a live news program, FOX News @ Night, anchored by Shannon Bream. It debuts Oct. 30. Bream has been with FNC since 2007, most recently working as the network's Supreme Court correspondent.
ELLE Decor made several changes to its masthead:

Vanessa Lawrence joined the outlet as senior editor overseeing lifestyle, fashion, entertainment and culture coverage. She comes from W, where she was a senior features writer since 2011.
CharIes Curkin was named articles editor for Hearst Design Group, which includes ELLE Decor, House Beautiful and Veranda. He previously served as senior editor at Surface magazine.
Senior writer and editor Peter Terzian exited the magazine.
Dan McSwain retired from the San Diego Union-Tribune after spending several years as a business columnist. He has also worked as an editorial writer at the paper and was previously managing editor at the North County Times.
Gizmodo Media Group launched new environment website, Earther, to explore how humanity is affecting the planet in both positive and negative ways. Gizmodo's science editor Maddie Stone serves as managing editor.
Shirleen Allicot was promoted to morning anchor at WABC-TV. She has anchored the noon broadcast since joining the station in 2015, and was previously with WPVI-TV in Philadelphia.
Univision upped Carolina Núñez to vice president and regional news director for its newsrooms in San Francisco, Sacramento, Fesno and Bakersfield. She remains based in San Jose at KDTV-TV, where she has been news director since 2011. In turn, Luis Felipe Godinez has been named assistant news director of KDTV, reporting to Núñez. He joined the station as an executive producer in 2012.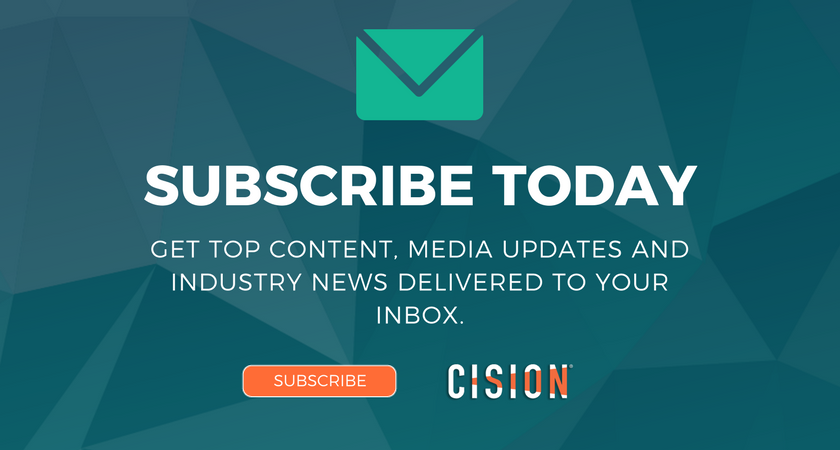 The Cision Media Research Team maintains a database of more than 1.6 million records​, including social influencers, traditional media contacts, outlets and opportunities. We collect and maintain the latest contact and pitching information of bloggers and journalists who can spread your message, broaden your campaign and help you build relationships with the people who matter. Follow us at @Media_Moves