Cision's research department makes over 20,000 media updates to our influencer database each day! Here are the latest moves to keep your media lists up to date and on point. All CisionScoops reflect original reporting from the Media Research team; if you have a scoop, send it to mediamoves@cision.com.
CisionScoop

: Joyce Bautista Ferrari joined Marie Claire as managing editor, replacing Caryn Prime who left for Coveteur in June. Previously, Ferrari served as vice president of Lumina Media and the executive editorial director for Say Media, where she oversaw the editorial strategies of numerous online and print magazines.
ABC News hired Katie Nelson as executive producer of ABC News content. This new role will have Nelson leading editorial coverage for distribution across ABC's apps, social media and streaming services. Nelson joins ABC from HuffPost, where she most recently served as news director. Prior to that, she was the deputy managing editor of digital for the New York Daily News.
Alicia Wittmeyer will join the London bureau of The New York Times as opinion page gender editor. Wittmeyer is currently the Europe editor for Foreign Policy magazine. Prior to that, she served as a contributor for Forbes, a staff writer for The Virginian-Pilot and a reporter for the Associated Press. She starts her new position Oct. 2.
Rob Blackwell has been named editor in chief of American Banker. Blackwell is a 17-year veteran of the financial news site, where he currently serves as Washington bureau chief and editorial director for regulatory policy at SourceMedia. He replaces Marc Hochstein, who spent three years at the helm. Before rising to the role of editor in chief, Hochstein served as an executive editor at American Banker, as well as in various other reporting and editing positions.
Dave McKinney will join Chicago Public Media WBEZ-FM on Sept. 18 to cover state politics. He currently works at Reuters' midwest bureau as a political and government finance reporter. Prior to Reuters, McKinney spent 19 years as the Springfield bureau chief and political writer for the Chicago Sun-Times.
Reporter Hilary Golston will join Fox-owned WJBK-TV in Detroit on Sept. 5. Most recently, Golston was a reporter and Saturday evening anchor for WKYC-TV in Cleveland. Before that, she was a weekend evening anchor at WVTM-TV in Birmingham, Alabama.
Univision promoted WUVG-TV news director Gianncarlo Cifuentes to regional news director. He now oversees news departments in Atlanta, Raleigh and Philadelphia. Cifuentes has been with Univision for 15 years, first joining the company as a senior promotions producer in 2002. He became the WUVG-TV news director in 2011.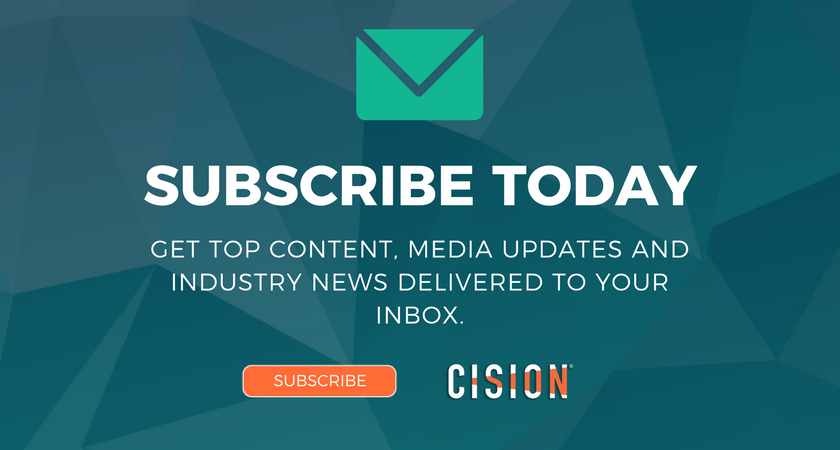 The Cision Media Research Team maintains a database of more than 1.6 million records​, including social influencers, traditional media contacts, outlets and opportunities. We collect and maintain the latest contact and pitching information of bloggers and journalists who can spread your message, broaden your campaign and help you build relationships with the people who matter. Follow us at @Media_Moves