Recently, Cision published the 2017 Global Social Journalism Study, conducted in partnership with Canterbury Christ Church University, which surveyed journalists on their social media habits, preferences and views. In the first of a series of videos, Jay Baer, founder of Convince & Convert and New York Times best-selling author shares his thoughts on the research. For this first video, Baer asks and answers the important question — Are social media and journalism linked?
To discover the answer to this question, view the video or read the transcript below. Or, to view other videos in the series check out the links below:
Jay Baer: Are social media and journalism completely linked? I'm Jay Baer, founder of Convince & Convert, New York Times best-selling author and digital business celebrity.
Recently, my friends at Cision conducted their 6th annual Social Journalism Study to investigate how, where and why journalists use social media. This research found that 90 percent of professional journalists use social networks like Facebook every week for work, and 83 percent use some form of microblogging platform, typically Twitter, at least weekly.
It's interesting that since this study began in 2012, use social networks like Facebook has skyrocketed, while use of microblogging services like Twitter has only inched up a little bit. This, of course, mirrors adoption trends among users and underscores that while journalism and social media has historically been propelled by Twitter, the press are using Facebook more and more.
Also, noteworthy in the report is the finding that 27 percent, more than a quarter of journalists, use live video weekly. Considering that live video hasn't even been around that long this is a pretty quick embrace and I suspect the usage of live video to skyrocket among journalists soon.
But, perhaps the most fascinating finding in this section of the research is the fact that 42 percent of journalists use five or more forms of social media every week. That's a lot of ground to cover especially when you combine it with phone, and email, and text messages and everything else they have to do. So, I would argue that yes social media and journalism are completely linked at this point. Wouldn't you?
Thanks so much to Cision and their partners at Canterbury Christ Church University for putting this research together. Take the time to download and read the entire report it's fascinating.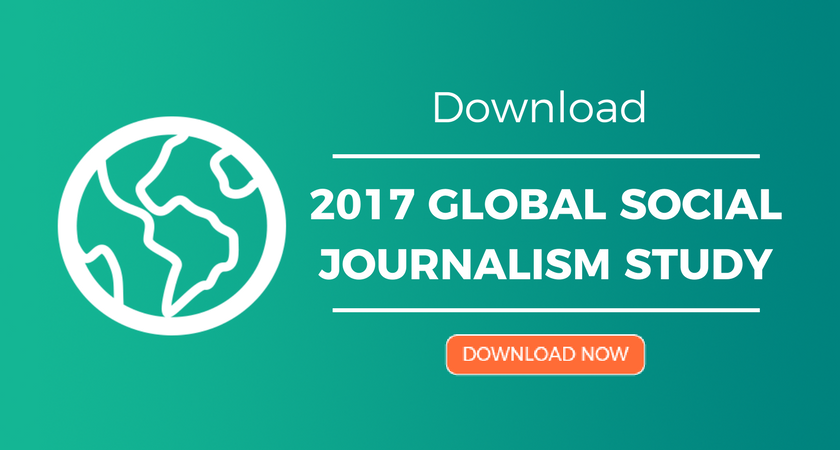 Anthony Hardman is a senior content editor for Cision. He has more than 10 years of combined experience in broadcast news, public relations, inbound and content marketing. Connect with him on Twitter: @ahardman or LinkedIn.