With nearly 91 percent of people saying advertisements are more intrusive today than they were two years ago, earned media or word-of-mouth approach provides an excellent opportunity to improve conversion rates and generate sales. However, reaching the top of the earned media pyramid is easier said than done.
According to the 2017 State of Inbound report, 63 percent of marketers feel that generating traffic and leads remains the biggest challenge in their work. So the question is, how do you implement a successful earned media strategy? One of the most common reasons behind the failure of earned media strategy is the lack of analysis. Careful and honest inspection of the strategy before its launch will help you reduce the chances of failure.
Here are seven tips on auditing your earned media strategy and getting the most out of your resources.
1. Identify Goals and Objectives
Goals are the building blocks of your earned media strategy. Without identifying them, you will never know the exact outcome of every effort your team is putting in. The scope and direction of your efforts and resources will change based on your goals. However, your goals must be specific, measurable, attainable, realistic, and time-bound (SMART).
Without SMART goals, measuring the success of your marketing strategy is next to impossible. Generating more leads or sales (without being specific about the numbers) is a classic example of a poorly defined marketing goal. Doubling your website visitors from 5,000 to 10,000 in the next six months, on the other hand, is a well-defined marketing goal. To implement a successful earned media strategy, you must define goals and objectives clearly.
 2. Define Your Target Audience
Defining your target audience is perhaps the most crucial step in validating your earned media strategy. Unfortunately, most marketers make the mistake of selling their product or service to everyone. If you take a generic marketing approach, your earned media strategy is bound to fail eventually.
Your audience is not who you want them to be — they are who they are. People are not interested in hearing how great your brand is. They are more interested in knowing what difference your product or service can make in their lives. This is why it's important to define your audience.
Identifying your target audience allows you to create actionable content, allowing you to build trust among potential consumers. As you craft content that explicitly appeals to a particular market segment, you will be able to create target-oriented and lead-specific campaigns without underutilizing or overspending your resources. As a result, the chances of implementing a successful earned media strategy will also increase.
3. Identify The Topics of Interest
As mentioned in the previous point, you need to identify your target audience to create exceptional content to maximize your reach. However, knowing your audience isn't enough to produce compelling content. You may also need to identify the topics and trends that resonate with them.
In 2016, Hallmark, a leading greeting card, and gift manufacturer collaborated with Instagram influencers to promote their holiday-2016 collection of keepsake ornaments. The global brand asked influencers to share their personal holiday traditions, creating tailored content for the holiday season. As a result, the campaign increased brand awareness and sales during the season.
4. Decide on The Resources You Will Use
To get the highest ROI from your earned media strategy, you need to identify the most lucrative channels for distributing content and find creative ways to produce unique content. You will also need to figure out ways to blend other marketing disciplines, such as influencer marketing, with your earned media strategy.
Ideally, you should have as many digital channels as possible at your disposal. However, when it comes to effectiveness, most marketers prefer their own website, email and social media channels for distributing content and maximizing their reach. You need to focus your attention on the ones that work best for your strategy.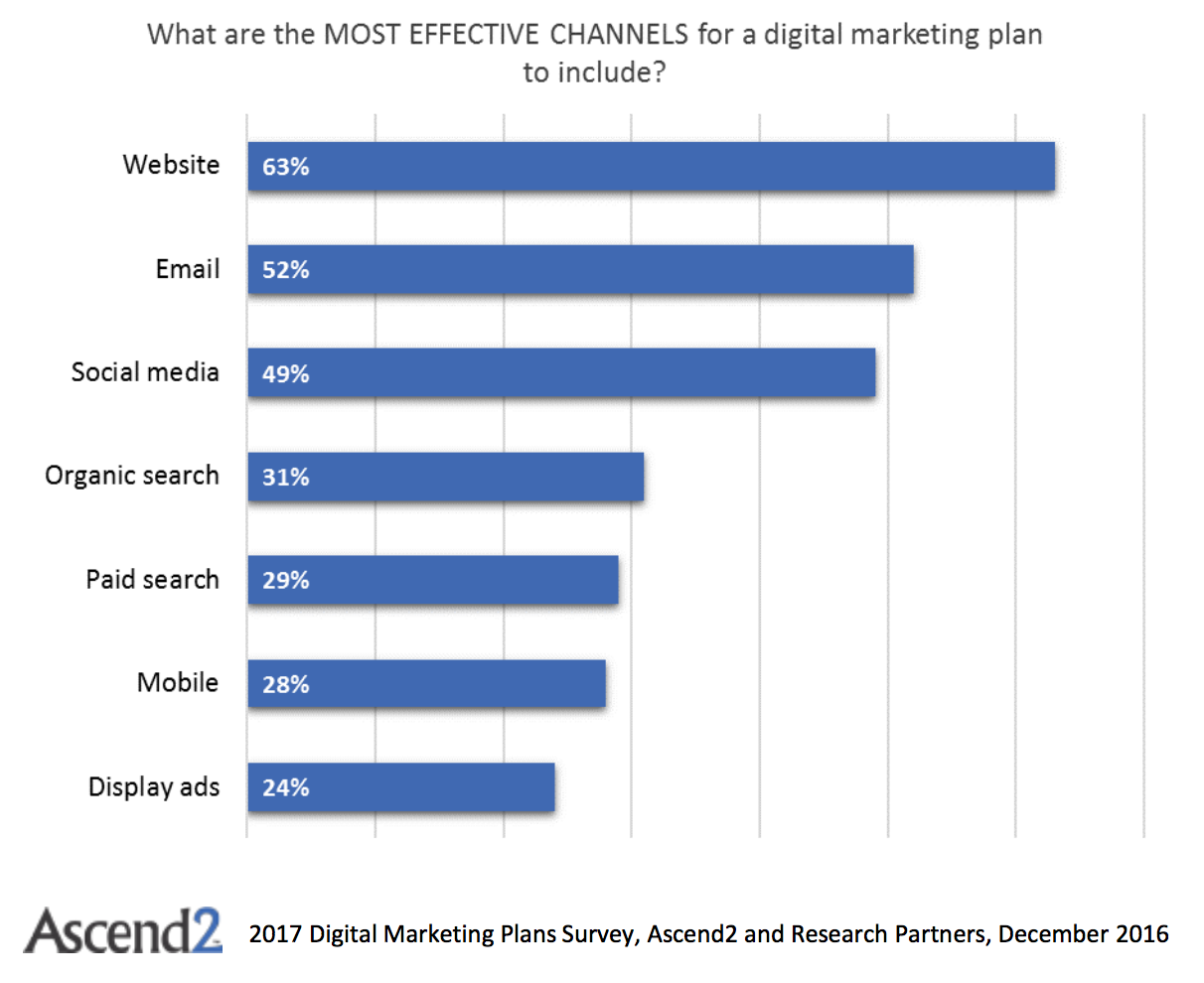 You can also incorporate influencer marketing in your earned media strategy. Nearly, 86 percent of marketers used influencer marketing in 2016 in some form or another to generate sales and increase brand awareness. For instance, Glossier collaborates with its Instagram micro-influencers to generate brand awareness following its inception in 2014. According to Emily Weiss, founder of Glossier, the company owes 90 percent of its revenue to hyper-engaged fans. "It hasn't been through paid or built marketing spend. It's been mostly word-of-mouth," says Weiss.
5. Collaborate With Publishers and Industry Experts
When it comes to reviewing the effectiveness of your earned media strategy, this is an important metric that marketers need to consider. Influencer marketing is not the only means to co-create audience-centric content. You can also collaborate with other publishing partners such as journalists, editors and PR agencies instead of just pitching your content to them. You can even get your consumers or social media followers to create content for you.
More often than not, in-house content creation narrows down your creative ability significantly. Brainstorming with publishers and industry experts not only helps produce unique content but also increases the chances of getting it published and liked. Even if a publisher isn't a proficient writer or artist, they can still be involved in the content generation process.
Your content creators and publishers or industry experts can discuss concepts and share ideas to assist with content optimization. The resulting piece of content makes the reader feel like an insider created the whole thing. Thus, this approach benefits the digital marketing Trinity: the brand, the publishers, and the target audience.
6. Don't Blow Your Budget on Earned Media  
Whether you want to earn mentions on external sites or generate brand awareness, you need to balance earned media with paid and owned media efforts. If you spend too much on just earned media, you are more likely to throw your overall digital marketing approach out of balance.
According to a new report by the Institute of Practitioners of Advertising (IPA), brands using paid media grow three times faster than those that just rely on earned and owned media. However, the same report also reveals that usually earned media can increase the effectiveness of a paid campaign by 26 percent. In other words, you should avoid spending extravagantly on a single marketing tactic.
7. Learn to Measure Success
What is the point of implementing an earned media strategy if you can't measure its effectiveness? You need to create a model to calculate the ROI of your earned media strategy that gives tangible results. However, measuring this is not an easy task. In fact, more than one-third of marketers find it difficult to prove the ROI of their marketing activities.
If you set baseline goals before the launch of earned media strategy, measuring success becomes a lot easier. You will need to include a variety of metrics including, but not limited to, impressions, engagement, mentions, lead generation, and sales depending on your marketing goals and objectives. You can also use tools such as Cision to measure the results. However, there is no sure shot way to measure earned media success. That's why it is advised to combine as many methods and metrics as possible to validate the results.
Conclusion 
An earned media strategy or a word-of-mouth approach is one of the best marketing tactics out there. Most earned media strategies, however, fail to produce the expected results due to the lack of analysis. These seven tips will help you audit your earned media strategy before its launch, increasing the chances of a successful campaign.
About Taral Patel
Taral Patel is a PR Executive at
PRmention
, a Digital PR Agency helping businesses get more visibility through their targeted digital PR strategies. Being a certified digital marketer, he understands how modern technology shapes the PR industry. You can connect with him on
@connect2taral
and
Linkedin