When it's your responsibility to maximize your news coverage so your stock price can accurately reflect your company's value, every audience counts. 
Investor Relations Officers (IROs) are in the unique position of deciding what constitutes market-moving news, how it should be distributed and whom should be targeted — even if the overall message is publicly available. In order for IROs to obtain the results expected by each company's C-suite, it's important for them to understand three important pieces of a distribution, who they want to receive their news, how their audience wants to receive their news and what actions the audience may take after receiving their news.
Details such as whether an analyst or investor prefers to receive their content through a Bloomberg terminal or via email are key to amplifying the impact of each individual message.
Consider the following three primary audience types targeted by IROs.
The Sell-Side
In a way, reaching the sell-side, comprised mainly of investment banks and research houses, and earning positive coverage from them is akin to influencing the influencers. Because the sell-side is assisting the company in selling its stock to investors, positive analyses can attract the attention of new investors and influence increased buying. 
So, it is important for IROs to get their content directly into the hands of sell-side analysts who are interested in companies matching their market value, geographical location, industry and other specifics. Small or micro-cap companies, classified as companies with a maximum of $2 billion in market capitalization, may find it challenging to generate interest in coverage initially. With the decline of the number of sell-side analysts over the past ten years, the majority of analysts tend to focus on larger companies. IROs have to tell a compelling story and reach the right analysts to stand out and get noticed.
While the sell-side may choose to get their content from any number of places, email targeting using trusted contact data from companies such as Ipreo can get better results. And segmenting the audience further based on some or all of the criteria that separates one analyst's area of interest from the next may offer a chance at even better results.
The Buy-Side
The primary audience of interest for IROs is the buy-side/institutional investors. While a random individual investor who owns a couple hundred shares of a company has value, the mutual funds, hedge funds, pension funds, and others that own millions of shares in a company — or that could own millions of shares in a company — are the true focal point of most IR efforts. In fact, reaching the sell-side is predominantly a waypoint to ensuring the best reach to the institutional investors on the buy-side. 
Institutional investors also have similar segmentation requirements when it comes to the news they care about — a fund could be focused solely on small-cap biotech firms or mega-cap technology firms.
In order to drive investors of all kinds to learn more about a company and ultimately purchase stock in that company, a multifaceted approach to news distribution works best. According to our 2016 Shareholder Confidence 365 Study, more than 60 percent of institutional investors claim they receive emails directly from companies they already are interested in, but another 30 percent receive their news primarily from news portals, including Bloomberg and Morningstar. Meanwhile, individual investors are nearly split. About 45 percent get their news through news portals and 43 percent through company emails.
After receiving news, it may be up to the IR website to determine whether the IRO's efforts were successful: Our study revealed nearly 90 percent of institutional investors visit the IR website of companies they are researching as potentially new investments, so the communications strategy of the IRO cannot be limited to distribution.
The Journalists
This one is usually the one that surprises most because the end goal of the IRO is to accurately communicate the value of the company in a way that encourages institutional investment. So what do journalists have to do with that? A lot, actually.
Baruch Lev, a pre-eminent IR scholar at New York University, writes in his book, Winning Investors Over, "Investors have limited attention, so content that gets good earned media will attract more investor attention." That's right. After all of the emails, the phone calls, the targeting of the buy-side and sell-side in the company's industry, geography, size, etc., sometimes the trigger for coverage can come from a solidly placed story in an influential publication. Investors aren't focused on one publication or another, but the kind of story that generates media interest is likely to initiate investment interest as well. 
Then it's up to the IRO to send market-moving news through a distribution that includes most or all of the influential publications in their industry, whether nationally focused newspapers and wires or small, regional broadcast stations or industry-specific journals, blogs and magazines.
Reaching investors or analysts alone through email targeting leaves out a crucial component of the audience that could affect the success of the IRO's efforts, and reaching only journalists or relying on your own website to attract interest is also insufficient means. At the end of the day, the best course of action for an IRO to reach the goals set forth by the company's executives is to use a combination of methods that attract interest from all three audiences.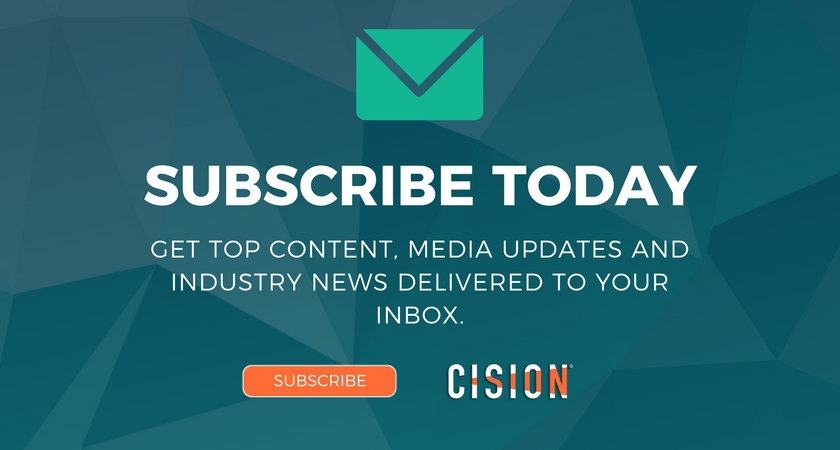 Author Alexa Hoffman is PR Newswire's director of US distribution products, which reaches thousands of outlets as part of the broadest group of US-based journalists, consumers, bloggers and investors in the industry. Follow her at @PRNlgbt, where she co-curates PR Newswire's Twitter channel dedicated to LGBT news and culture, and connect with her on LinkedIn.