Cision's research department makes over 20,000 media updates to our influencer database each day! Here are the latest moves to keep your media lists up to date and on point. All CisionScoops reflect original reporting from the Media Research team; if you have a scoop, send it to mediamoves@cision.com.
CisionScoop

: Hilary Brueck has joined Business Insider where she covers science topics. Brueck was previously with ABC News Radio as a writer. Before that, she was with Fortune as a science and technology contributor.
CisionScoop

: Brad Branan, previously a local government senior reporter for The Sacramento Bee, has changed beats to recreational and medical marijuana for the newspaper. Prior to The Sacramento Bee, Branan was an investigative reporter for The Fresno Bee.
CBS Evening News has named Jeff Glor as its new anchor for the flagship CBS program. Glor has been with CBS for ten years as a national correspondent, and has anchored multiple news shows for the network.
Senior political analyst Mark Halperin has been suspended from MSNBC and NBC News for an undetermined amount of time. Halperin was previously political director at ABC News and is the author of Game Change and Double Down: Game Change 2012, books chronicling the 2008 and 2012 presidential elections.
The Associated Press has named Josh Hoffner the news editor for national beats. He is responsible for guiding teams of journalists who cover race and ethnicity, education, immigration, state government and the environment. Hoffner has been an with the AP since 1999, and has served as Southwest news editor, deputy West editor and national desk editor.
Cision Blog regrets to inform its readers that James Saft, a financial and investment columnist for Reuters, has passed away. Saft started at Reuters in London, where he led the financial reporting team. He then moved up to global treasury editor, before becoming the first Reuters columnist. h/t Talking Biz News
ABC News welcomed back Steve Baker as the executive producer of Nightline. Most recently, Baker was the supervising producer for Entertainment Tonight. His previous roles on Nightline include coordinating producer, producer and segment producer.
Byron Reese is the host of the new podcast, Voices in AI, where he will be discussing artificial intelligence. Voices in AI covers leaders in the artificial intelligence industry, and the industry itself.
FOX 32 Chicago's WFLD-TV is going through a few staff changes, as Good Day Chicago says goodbye to Richard Roeper. He will continue to contribute to both the Chicago Sun-Times and ReelzChannel. An earlier broadcast of Good Day Chicago has a new addition in the meantime, as Tia Ewing joins as an anchor and reporter. Ewing has previously anchored for WIOI-TV, KTXL-TV and and WNEM-TV.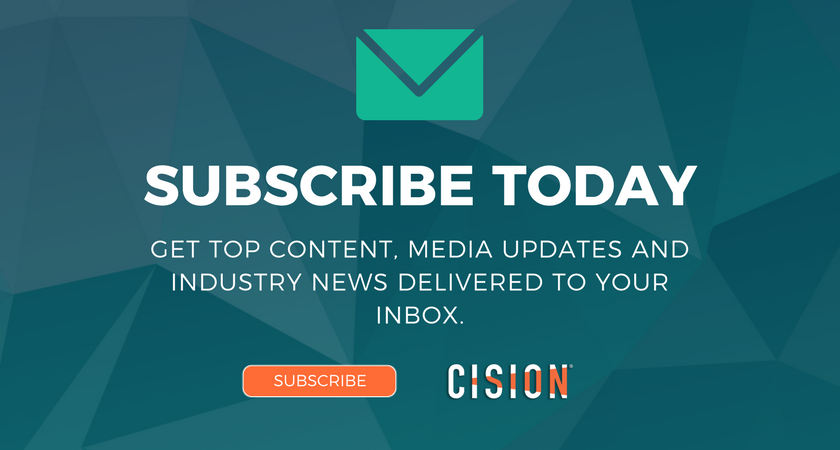 The Cision Media Research Team maintains a database of more than 1.6 million records​, including social influencers, traditional media contacts, outlets and opportunities. We collect and maintain the latest contact and pitching information of bloggers and journalists who can spread your message, broaden your campaign and help you build relationships with the people who matter. Follow us at @Media_Moves