Analytics has opened up an entirely new world to marketers, sending many down the data rabbit hole. The numbers seemingly tell us what does and doesn't work, but these metrics only answer a yes or no question: Are people engaging?
What's missing is the why behind consumers interacting with a piece of content.
Overreliance on analytics overshadows creativity, which can hinder your chances to earn more media. When you focus solely on optimizing for clicks or conversions, you miss the opportunity for the audience to emotionally connect with a clever or creative piece of content. And that emotional response is what gets consumers to take action.
Creative is a critical factor in the success of any marketing communications team. Consumers have stated that well-designed marketing is important to them — seventy-one percent will go with a product if it's promoted using better design than another product's marketing. Brand identity also gets lost when you focus too much on data.
The vast majority of creative teams boast that knowledge of branding is one of their greatest assets. People drive a brand, not analytics. This is why effective marketers work closely with their creative teams and don't solely rely on the numbers.
Renewing the Partnership
It isn't rocket science, but the fact that a close partnership between marketing and creative will increase earned media is often overlooked. Compelling visuals accompanied by genuine and insightful copy make all the difference, especially when distributing your content via social media channels.
Without compelling creative, your products and message get lost in the crowded digital space, leaving you without shares, likes, or comments. Collaborative efforts between marketing and creative teams produce better content and better content entices customers, influencers and others to talk about your brand.
The current gap between marketers and creatives is not too wide to bridge. Clarifying common goals will help bring marketing and creative teams together to work toward desired outcomes.
To illustrate: Startup beauty company Glossier can attribute its accelerated following of super fans and microinfluencers to a strong union of marketing and creative. Founder Emily Weiss' editorial background led her to focus on brand before marketing. Rather than paying for media, Glossier relies on a large network of mainstream women who have seen the brand act upon their feedback to get the word out naturally.
Glossier's cosmetics actually inspire women to post selfies featuring the coveted products. More importantly, while the brand produces insightful marketing that promotes a diverse group of women and an authentic voice, it's also responsive to the input of fans.
Weiss not only wisely made a point of seeking out feedback from real users to inform Glossier's product development, but also has her marketing team leverage user-generated content, especially from Instagram. More than keywords, the brand's strategy is to tell a story and prioritize creative to spark earned media.
Creative and Content Go Hand-In-Hand
Of course, every type of marketing asset or program (website, digital ads, social posts, blog posts, etc.) requires high-quality branding and design to stand out in a saturated space. There's a lot more noise in the market today, and people ignore anything they find irrelevant or, worse, disengaging.
To capture people's attention and earn their shares and likes to earn more media, you need impactful imagery and thoughtful messaging customized to your target audience's specific needs. These examples from different platforms demonstrate how the marketing and creative can come together to enhance your content and boost the amount of media your campaigns earn.
Websites
Both teams want consumers to spend time on your website and to engage with certain components, but when your website layout is confusing or unattractive, 38 percent of viewers will leave the page. A talented designer can help increase engagement by combining relevant, appealing copy with an attractive interface that compels users to browse.
The firm New York Engineers commissioned its creative team to design a website that supported the goals of increasing traffic to the website and improving conversion rates. The original website, short on intelligent design and conversion points, was bringing in a 0.20 percent traffic to lead conversion rate, which NYE wanted to increase to 1.15 percent in three months.
The site redesign carefully considered the company's modern, professional audience and paid homage to New York City itself by incorporating the iconic skyline. It also included keyword-optimized text to improve the site's SEO and added conversion points beyond the contact form and newsletter sign-up — the only two options on the original site.
This combined effort yielded results far exceeding expectations: a conversion rate of 2.48 percent in about two months. More images, the addition of a blog, and consideration of the mobile experience significantly improved the website's shareability and almost doubled traffic. Earned media depends on appealing aesthetics and accessible interface just as much as content.
Blogs
Blogs are another marketing tool that can be significantly enhanced by input from both groups. Smart marketers will craft blogs that perform very well and an imaginative designer will bring those blog posts to life with engaging, creative visuals. Together, it tells the story you — and your fans — want to share.
Influencer Kim Garst, for example, employs highly visual, highly shareable content to great effect. Her blog garners earned media largely because her personality shines through the thoughtful content, and all of her posts incorporate imagery. Each one has an illustrative image that includes the title of the piece, making it easy for readers to share. Those pins and posts are eye-catching and informative, which entices more clicks.
An effective blog is informative. A blog that aims to maximize earned media has appealing and highly sharable design elements.
Social Media
Engaging images and attention-grabbing copy also come together in social media ads.
Keywords are not always the key to the click. Images far outperform text. Facebook touts that photos in boosted posts grab more attention and result in more engagement. Similarly, images on Twitter receive 89 percent more favorites and 150 percent more retweets.
It stands to reason that attractive or interesting pictures draw in consumers better than a block of words. After all, people don't buy products or services — they are buying based on how you make them feel.
Data does play an important role when it's examined in the larger context of customer feedback that drives new creative. In fact, each piece performs better when deployed together. The media team can leverage data to know what's working and feed that back to the creative team to jointly determine which formats are succeeding by eliciting engagement from consumers.
Together, your marketing and creative teams can determine the right combination of images and words that will inspire consumers to act by promoting and/or buying your product.
Branching Out Into Other Formats
Creating a collaborative space for creative and media teams to work closely together can help to earn more mindshare with different media formats and channels.
Iterations of a great piece of content can live in many strategic places across different platforms. For example, a popular blog post could be summarized and turned into a video with inspiring images or with the founder talking passionately about a product or service. Or you could create a contest to encourage fans to post selfies of themselves using one of your most popular products on Instagram.
You can have the best targeting, distribution, and optimization for your campaign, but without great creative, you'll lose the opportunity to engage with your audience in a meaningful way. Creative not only helps determine whether the marketing programs you run are successful or not — it can make or break your brand.
It is imperative for marketing and creative teams to work well together. Marketing assets that perform well are optimized and engaging, and this demands both skill sets. The two feed into each other, working together to capture attention and create strong emotional connections.
Following a few best practices when it comes to developing thoughtful, creative content will drive earned media, and the resulting data will help shape future strategy. Companies wanting to excel in this digital age cannot have one without the other.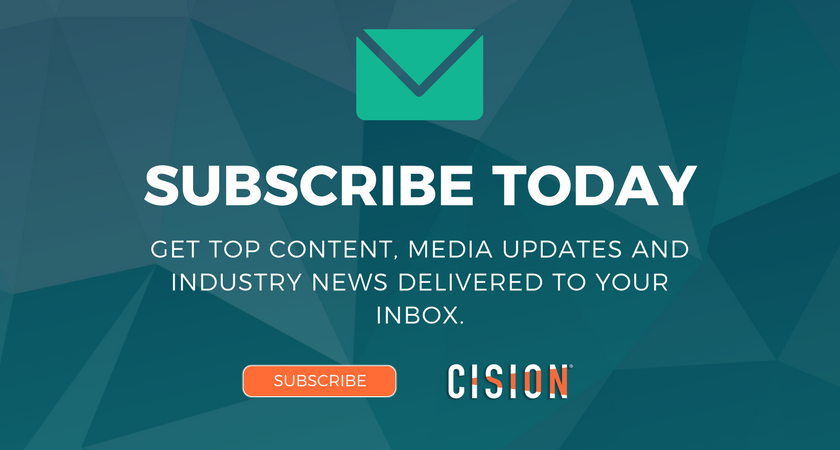 About Laurie Cutts
Laurie Cutts is the vice president of marketing at Acceleration Partners, a performance marketing agency focused on online customer acquisition for the world's largest brands