Justifying PR efforts with quantitative metrics and business value has always been a challenge. As Cision® CEO, Kevin Akeroyd, said in an interview earlier this year, "PR still deals in PR vanity metrics, whereas paid and owned show up with hard numbers, hard conversion rates and hard revenue impact. So where paid and owned are viewed as a direct investment in revenue, comms is still an operating expense (Opex.) Its strategic Opex, it's important Opex but it's not attributed business value."
Read on to learn more about how PR can bring measurement into the digital era.
So How Can PR Overcome This Problem?
The first step is to make the mental shift from just focusing on traditional PR metrics — like mentions, share of voice and awareness — to also thinking about digital metrics that are commonly used these days by different marketing channels. Here are three examples:
Reach — Reach is the number of people who see a piece of content. Think of it as the size of the audience.
Impressions — Impressions is the number of times a piece of content is actually displayed. One person can have multiple impressions of a particular piece of content.
Engagement — Engagement is the number of times people interact with a piece of content. Types of engagement include likes, shares and comments.
How to Implement Cross-Channel Reporting
Unfortunately for PR, despite the world being digital, it is not always easy to obtain these metrics for earned media since publishers own this data and they don't typically make it accessible.
So, the next step is to get outside of the PR silo and to promote PR metrics alongside related data for activities like social media, website and sales performance. This will demonstrate the impact coverage may be having on other areas.
The presentation of metrics from different channels together is referred to as a "cross-channel" view of marketing performance. This has become a key initiative for many companies. At Origami Logic, we recently conducted a survey of marketers with Brand Innovators and the results showed that companies innovative in the area of marketing performance measurement are striving to get a cross-channel perspective of campaign performance.
They don't just look at results of each channel on their own. They look at results across channels, such as PR, social, web, display advertising, search, etc.
The Benefits of PR Measurement Across Channels
Looking at performance across channels has many benefits, including:
Understanding how different channels impact each other. There is the perception that PR doesn't have an impact on business results. If you measure PR performance alongside other activities, you may learn the impact PR has on other activities, which may, in turn, affect the bottom line directly.
Getting an overall perspective on how a campaign is performing across activities. PR coverage on a campaign may be experiencing high levels of engagement but it may not be reflective of how activities in other channels are performing.
How to Get a Cross-Channel View of Performance
To get a cross-channel view of marketing performance, data from various channels need to be brought together in a central repository.
Organizations typically start by consolidating data into spreadsheets. This approach, however, is time-consuming and error-prone. After realizing the limitations of using spreadsheets, some organizations try to solve the problem by taking a more systemic approach and building a solution themselves with business intelligence (BI) tools and data warehouse technology. But a project like this typically takes a tremendous amount of time and resources.
Fortunately, there are now solutions available that are designed exclusively for creating, managing and reporting on the lifecycle of any given communications campaign. They help organizations automate the process of bringing data together from various marketing sources, and give communicators access to the insights they need through dashboards and reports. And since the solutions are focused on the marketing domain, they provide more out-of-the-box capabilities than generic BI/data warehouse technology. This results in a number of benefits, including:
Rapid implementation: A project can be implemented in weeks, versus the many months or years required to implement a BI/data warehouse system.
Successful rollout and marketer adoption: The simplicity and ease of use required by non-technical marketers can be easily delivered.
Superior economics: Significantly better total cost of ownership can be experienced, as compared to a data warehouse/BI system.
Bringing PR Measurement Together
By bringing together data from various channels, an organization can give their communicators a valuable, broader perspective that will let them improve the performance of their campaigns in a timely manner and have a positive impact on business results. And specifically for PR, showing PR metrics alongside related metrics can demonstrate the value it has on other marketing activities and how it impacts business results.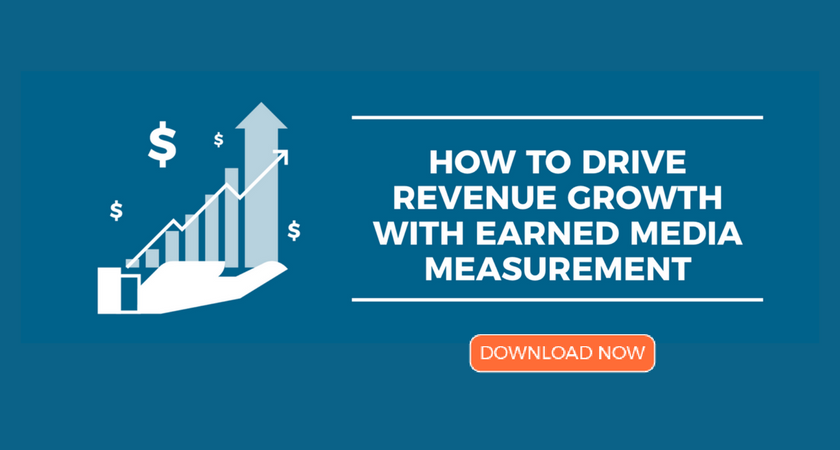 About Steven Wastie
Steven Wastie is the Chief Marketing & Revenue Officer at Origami Logic. He has over 20 years of experience leading global marketing, product management, and business development activities in highly competitive and high-growth markets. Before joining Origami Logic, Steven was CMO at AppDynamics, where he ran marketing during a period of explosive growth as the company grew from 250 to 1,000 employees. Previously, he served in executive roles at Xirrus, Juniper Networks, and Inktomi.