Cision's research department makes over 20,000 media updates to our influencer database each day! Here are the latest moves to keep your media lists up to date and on point. All CisionScoops reflect original reporting from the Media Research team; if you have a scoop, send it to mediamoves@cision.com. 
CisionScoop

: Fortune magazine's senior enterprise and tech reporter, Barb Darrow, announced via Twitter that she has left the magazine for new opportunities. Darrow had been with Fortune since 2015, and prior to that was a senior writer at GiaOM.
CisionScoop

: Bankrate magazine says goodbye to editor Claes Bell, as he moves into a position outside of media. He covered data and automation for the publication, and contributed to the Mortgages Blog. Bell has been with Bankrate, Inc. since 2009, where he's held positions as a copy editor, senior analyst and editor.
Matt Zimmerman has been let go from NBC Television Network following accusations of inappropriate conduct. Zimmerman was the senior vice president of booking, news and entertainment for the network. He has been with NBC since 2004 as a booking producer.
Kevin Sieff, the Africa bureau chief of The Washington Post, will be moving to Mexico to become a Latin America correspondent. Sieff started with WaPo in 2010 as an education reporter, and quickly moved up to Kabul bureau chief, and then into his current position. He will be stepping into his new role in early 2018.
The Wall Street Journal has named Adam Horvath senior editor of the Review section. Horvath has been with WSJ since 2006, where he has served as the Brussels bureau chief, the international news editor and the World section editor. h/t Talking Biz News
Premiere Radio Network welcomes Delilah Rene-Ortega back from a leave. Rene-Ortega hosts the syndicated show Delilah, which features advice to listeners, inspirational discussions and  adult contemporary soft rock music.
The Onion and  A.V. Club have launched a new online magazine, The Takeout. The magazine will discuss the intersection of food, drinks and pop culture, as well as explore food from a scientific angle with features on recipes and reviews. Jen Sabella has come on as the managing editor for the magazine. She was previously the deputy editor and director of social media for DNAinfo. Joining as editor in chief is Kevin Pang, who was a food editor for A.V. Club before joining the spin-off publication.
ABC's WTHN-TV in Connecticut welcomes Mario Boone as a reporter for the station. Boone has previously served as a reporter for WTVT-TV in Orlando, Florida,  as well as WVLT-TV in Knoxville, Tennessee.
Kerry Lester is stepping down from The Daily Herald in order to pursue other opportunities outside of the news and business. Lester was a columnist and senior writer for the newspaper. During her tenure at The Daily Herald, Lester held positions as an education reporter, politics and projects writer and political editor.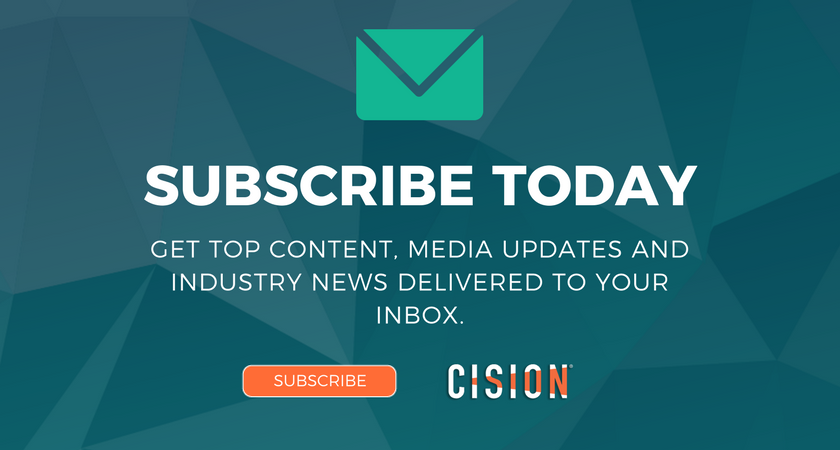 The Cision Media Research Team maintains a database of more than 1.6 million records​, including social influencers, traditional media contacts, outlets and opportunities. We collect and maintain the latest contact and pitching information of bloggers and journalists who can spread your message, broaden your campaign and help you build relationships with the people who matter. Follow us at @Media_Moves