Cision's research department makes over 20,000 media updates to our influencer database each day! Here are the latest moves to keep your media lists up to date and on point. All CisionScoops reflect original reporting from the Media Research team; if you have a scoop, send it to mediamoves@cision.com.
CisionScoop: Marketplace said goodbye to reporter Adrienne Hill, who is moving to a new role with California public media. Before Marketplace, Hill worked at WBEZ-FM, Chicago's NPR affiliate.
The New York Times debuted Climate FWD:, a newsletter led by reporters Hannah Fairfield, Lisa Friedman and Brad Plumer. It publishes weekly and covers climate and environment news.
Erica Werner will exit the Associated Press for The Washington Post, signing on as a congressional economic policy correspondent on Nov. 20. Werner has worked out of the AP's Washington bureau since 2003 and joined the news service in 2000.
NBC Television Network's head of current programming Vernon Sanders has stepped down and transitioned to a producer role with NBC's production subsidiary Universal Television. He has spent a decade working for the network in various capacities.
Darlene Hill has parted ways with WFLD-TV, Chicago's FOX affiliate. She was an anchor and reporter at the station for 24 years, most recently at its flagship morning program Good Day Chicago.
WAMU-FM mid-day host Pat Brogan left the Washington NPR affiliate to join The Harbor Group, a public relations firm. He joined WAMU in 2007 after several years at WMAL.
Ilia Calderon has been named co-anchor of Noticiero Univision , Univision's flagship evening newscast. She replaces Maria Elena Salinas who is retiring at the end of this year. Calderon also will serve as co-host of Univision's primetime newsmagazine, Aquí y Ahora.
Telemundo Sacramento affiliate KCSO-TV has hired Steve Malave as news director and Guillermo Martinez as a co-anchor of its only newscast. Malave was previously an executive producer and news content manager for KXTV-TV, also in Sacramento. Martinez previously worked for KDEN-TV, Telemundo's Denver affiliate.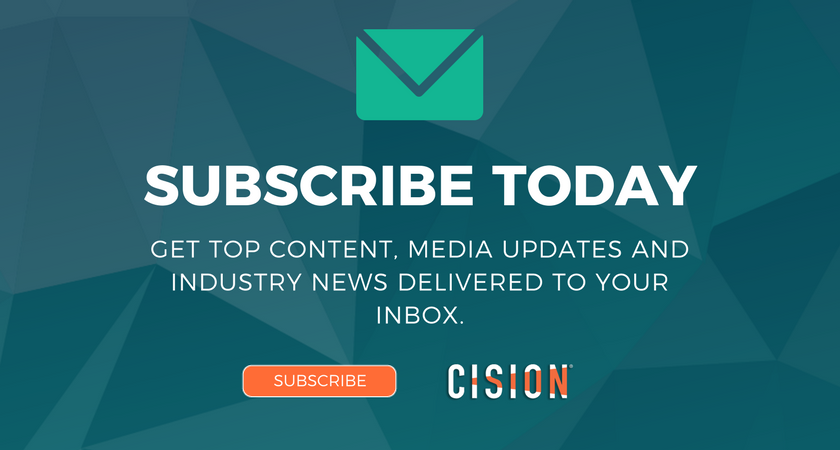 The Cision Media Research Team maintains a database of more than 1.6 million records​, including social influencers, traditional media contacts, outlets and opportunities. We collect and maintain the latest contact and pitching information of bloggers and journalists who can spread your message, broaden your campaign and help you build relationships with the people who matter. Follow us at @Media_Moves