In our ongoing series, Jay Baer, founder of Convince & Convert and New York Times bestselling author poses and discusses important questions facing the communications industry. In this video, Baer tackles the issue of why earned media continually takes a back seat to paid and owned media. He also discusses why this is happening and hints at the solution. Jay Baer Asks — Is Earned Media a Second-Class Marketing Citizen?
Click the image to view the video or read the transcript below. And if you want to check out the entire Jay Baer Asks series click here.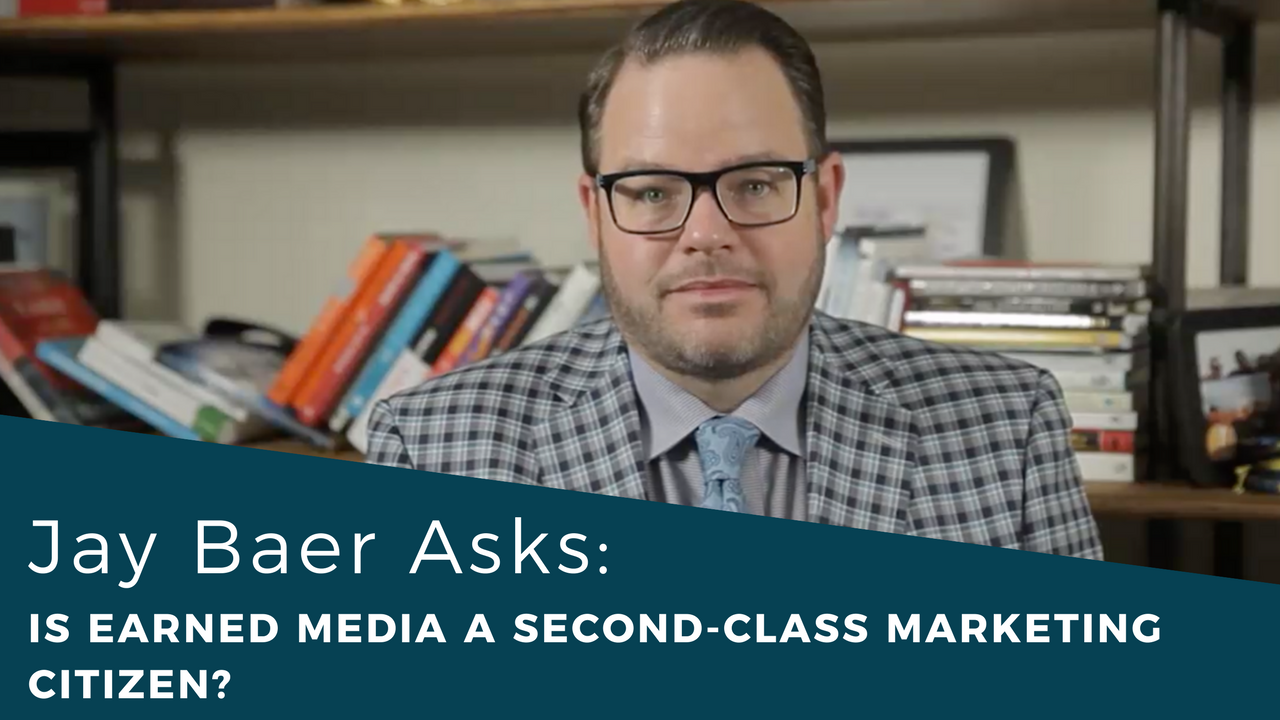 Jay Baer: I'm Jay Baer, founder of Convince & Convert, New York Times best-selling author, and digital business celebrity.
There's no question that marketing and communications is fully shifting toward digital, for two reasons. First, consumers of all types are spending more and more time in digital environments. And second, digital offers inherent measurability that is difficult and expensive to match offline.
Amongst the marketing and related disciplines, public relations may be the oldest and done well, perhaps the most impactful.
But lately, public relations and earned media has started taking a back seat to paid and owned strategies. Why? Do we suddenly care LESS about influence and storytelling? Of course not. If anything, it's more important than ever.
The challenge has been on the measurement side. For years, PR and communications practitioners have been forced to rely on a basket of fuzzy math, from Ad Value Equivalency (ATE) to Opportunities to See (OTS) and more.
But there are not measures of causation. They are – at BEST – measures of correlation. And even PR practitioners themselves have mostly disavowed them. But these measurements won't fade from popular use until the industry has a new, improved measurement model that it can agree on.
Competition for paid promotion – especially online – is getting tougher and more expensive. And at the same time, winning attention with owned media provides no easy wins either, more 70 plus percent of companies creating more content than ever this year.
We need earned media more than ever. And you already see evidence of that demand via the burgeoning field of influencer marketing.
So the answer for me is "No. Earned isn't a second-class citizen inherently" But to earn a seat at the big kid's table – where the real budget dollars are divvied up like a Thanksgiving turkey – PR and communications pro need better and more defensible math and measurement.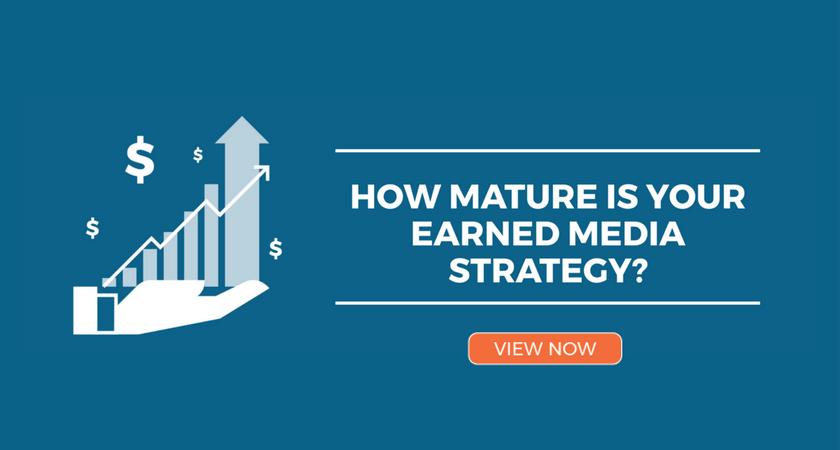 Anthony Hardman is a senior content editor for Cision. He has more than 10 years of combined experience in broadcast news, public relations, inbound and content marketing. Connect with him on Twitter: @ahardman or LinkedIn.