There's a new trend in the creative world — more companies are building their own in-house teams for a range of creative work that used to be assigned to external agencies. In fact, nearly 60 percent of brands who are members of the Association of National Advertisers say they have in-house creative teams, which is an increase of about 18 percent over the past seven years.
This makes sense for a few reasons. For one, agencies (particularly large ones) tend to be slower than in-house teams. As a marketing leader, you are bound by an agency's schedule and timeline, whereas with an internal team, you have complete control over your deadlines and can push campaigns out more quickly.
There's also less of a learning curve involved in working with internal team members. It can take several weeks to get an agency up to speed on details about your company's products, voice, goals and ongoing initiatives. Agencies also need to be educated on your internal data, technology platforms, and processes, which can be cumbersome and time-consuming.
Lastly, some leaders feel that in-house teams are more cost-effective than agencies. This is debatable, though, as there are hidden costs related to hiring and replacing fixed staff over time. But the prevailing sentiment is that it can be less expensive to execute certain tasks internally.
Despite the trend to go in-house, brands still collaborate frequently with external agencies. According to a 2017 study, 68 percent of internal creative teams work with outside agencies. But as brands continue to build and expand their in-house capabilities, companies and agencies alike are beginning to wonder what their relationship will look like in the future.
A View From the Other Side
When it comes to the agency versus in-house debate, I've been on both sides of the coin. I started my career at AOL in the late 1990s, leading our in-house creative team while the company was growing into one of the hottest digital properties on the planet. And for the past 14 years, I've led a marketing agency, helping other brands acquire new customers.
In the early years at AOL, we mostly did everything ourselves. We were moving very quickly, and we needed to make decisions on the fly. We also had some cumbersome proprietary tools and we simply didn't have time to get outsiders up to speed.
However, as AOL grew and our small team matured into a department of 100-plus people, I made it a point every quarter to partner with outside resources to tap into their expertise and integrate their perspective into all that we did. For the most part, our agency partnerships helped ensure we met our aggressive growth goals.
But that's not to say everything was smooth sailing. There were also plenty of frustrating moments, particularly when agencies would come in thinking they knew everything about our brand and what we "needed" without listening to our input.
By the time I left AOL to start my own agency, I had a clearer idea of what an agency should — and, more importantly, should not — be. I learned that the best agencies are ones that listen to clients' insights and challenges and work to become an extension of their team. They make their clients' success their top priority.
Even if you have a healthy in-house creative team, you can still reap countless benefits from agency partnerships. Here are three examples:
Broader Perspective: Over time, internal creative teams can get jaded. Working on the same brand every day limits creativity and innovation, and it's easy to go back to the same concepts over and over again when you begin to run out of fresh ideas.Agencies work with a range of brands, many with similar challenges, which allows them to inject a broader perspective into trends and what's currently working in the same channels. They bring valuable knowledge they've gleaned from working with other clients — something internal teams usually aren't privy to. They've tested different strategies and have learned what works and what doesn't, which makes them a strong, valuable partner for your company.Fresh, uninhibited thinking can provide a welcome injection of innovation into your creative process. When I led our internal team at AOL, some of the brightest agencies helped us look at our problems from a different angle and challenge the status quo.
The Ability to Fill Missing Customer Experience Gaps: If your company has an in-house team, chances are it is tasked with focusing on a specific marketing channel. Unfortunately, customers don't connect with brands in these same silos. In reality, customer experiences are converging faster than companies can restructure.Agencies can be instrumental in helping brands better connect with their customers. They can create strategic plans that map out broad cross-channel and cross-device experiences along with creative executions that are simultaneously aligned with brand standards and goals.Agencies can also serve as a conduit to keep cross-channel departments up to speed on what the others are focused on. For example, we had one client with offices in New York City and Washington, D.C., and they leveraged our team to stay up-to-date on what their colleagues were up to.
Timely Support: Let's face it, sometimes you need all hands on deck to meet quarterly goals or make up for lost ground on a project. The right agency partner can jump in and work toward that same goal and provide support where and when you need it. When the campaign or project is over, the agency can help you learn from it and optimize for the next one, as well as scale back services as needed.
Despite the growing prevalence of internal creative teams, the relationship between brands and agencies is far from over. Rather, it's evolving.
As marketing experiences converge and become more complex, brands looking to make the most of their in-house resources should seek the right agencies for their broader perspective, skills, and expertise. And on the other side of the coin, agencies need to engage with clients with open ears and shared goals and adapt to their timelines, systems and processes wherever possible.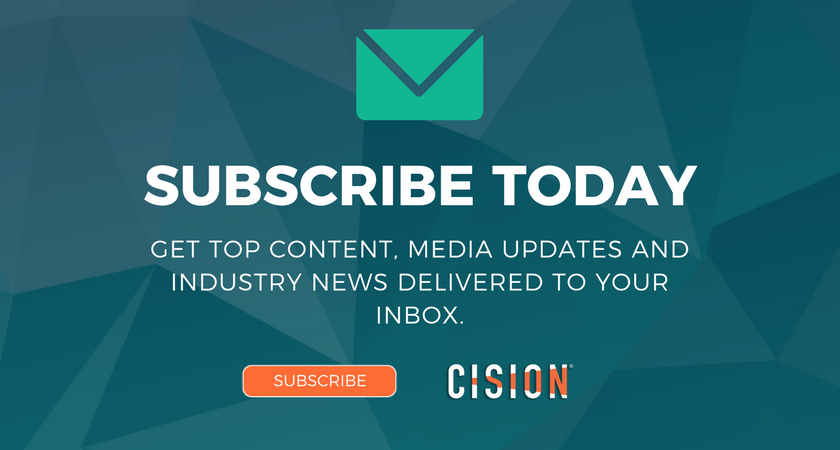 About Tim Carr
After leading successful direct programs at AOL, Tim Carr founded LIFT Agency in 2003 and serves as the chief lifter. Tim is dedicated to generating positive results for direct and digital marketing objectives, and his clients trust that the LIFT team will create results-lifting solutions to their complex marketing issues.