The concept of "fake news" is anything but novel. In the 1890s, it was called yellow journalism and was a tactic designed by greedy newspaper publishers to sell more newspapers using scandalous (and not necessarily true) headlines.
Today, the primary thing that's changed (besides the name) is that fake news now permeates the online world. Social media and search engines are riddled with conspiracy theories and misinformation presented as news.
And the worst part? Brands like Google, Twitter, Facebook, and YouTube are doing nothing to prevent it, resulting in a very confusing and convoluted media world.
In a world where a significant number of people get their news from social sites like Facebook (though the actual percent is debatable), the prevalence of fake news has the potential to really rock our world. A single misleading article can be tweeted, shared, liked, and spread like wildfire around the world in just minutes. Just look at how Tom Petty's death was reported before he actually died.
So what's the solution? How can we put a stop to fake news, and whose responsibility is it?
The "4chan" Syndrome
Here's an example of how one of these companies — Google — recently fell asleep at the wheel: directly following the Las Vegas shootings, an article popped up high in Google's News feed published on a forum known for racism, hoaxes and misinformation. The article misidentified the shooter as another (innocent) man.
Google's response to public outrage at this fake news? Simply that its algorithms did their job, but that they'd take measures to improve those algorithms in the future. A sort of "oops, we did it again" that did not please internet users.
Alexis C. Madrigal called Google out on The Atlantic, saying, "It's no longer good enough to shrug off the problems in the system simply because it has computers in the decision loop."
And that brings up an excellent point — do search engine and social media companies have a moral responsibility to protect the public from fake news? Where does that obligation begin and end?
Why Fake News Exists
There are many reasons people create fake news, and we may never know the impetus for some. But many sites that rely on traffic to attract advertisers will create clickbait headlines that are so scandalous, people can't help but click. The problem is, these headlines don't hold an ounce of truth. Even people who see the headlines but don't click on them will remember their content and may perpetuate the fake news without meaning to.
Given the rising popularity of user-generated content, some fake news creators might fancy themselves journalists of a sort, without the actual ethics or experience that a real journalist would have. And so they create biased content out of thin air, with no resources or backing. Others want to propagate their own racist or discriminatory agenda.
Bridging the Gap Between Technology and Common Sense
These internet companies have become successful because of their mighty technological innovations. Google has changed the world as we know it; shouldn't we cut it some slack?
The issue is that these companies have come to rest too much on their technological laurels, moving far away from the human touch that is still necessary to police the web. As long as there are tech-savvy folks who are either a) quick to jump to a conclusion and spread lies or b) working to get traffic to their websites by any means necessary, there will need to be actual humans who monitor what qualifies as breaking news.
Certainly, this is new(ish) territory, and we can't expect these companies to have all the answers as it stands. But they can act quickly, the way YouTube did when it discovered that top search results were riddled with conspiracy theories and misinformation. As a direct result of the ensuing criticism, it changed its search algorithm to better identify whether a source is authoritative.
Facebook, at least, seems to be making inroads toward better filtering. Recently, the social media giant roped in the assistance of Wikipedia, a well-monitored news resource, as well as 133,540 moderators in an effort to reduce the instances of fake news on Facebook. Bringing in the public to flag concerning articles, as well as providing an information button to view the Wikipedia description of the publisher, may help Facebook users better discern between authentic and fake news, and reduce instances of it popping up in news feeds.
What Are Consumers' Responsibilities?
Short of volunteering to moderate, the way hundreds of thousands of people have in Facebook's recent endeavor, what is the responsibility of the average person in differentiating real news from fake?
Before you share any article online, make sure what you want to share is factual.
The first step is educating oneself and not assume anything published online is by default the truth. Look at the website publishing the news. If it's a well-known site you trust like CNN or NPR, chances are strong that the news is genuine. If it's an unknown site, dig deeper. Read the About Us page and look at other articles to get a sense for what this website focuses on. Sensationalism? Headlines you find elsewhere?
If you're still not sure, look at other search results for the topic you're interested in. Does the news corroborate that original article, or are you finding wildly different data? You should find multiple headlines saying essentially the same thing. If you find one that doesn't fit, it might be fake news.
What About Brands? What Should They Do?
Fake news starts somewhere. But sometimes brands inadvertently put misinformation out without meaning to. A PR rep might pitch a news publication without first getting the company's lawyer's okay, or getting approval on a quote she passes along. While this isn't fake news per se, it can have a ripple effect once it hits mainstream media that can do just as much damage as deliberate fake news (and even affect stock prices).
The key is pitching and publishing brand news and updates with integrity and authenticity. If you're eager to get the word out about a major announcement, wait until you have all the necessary approvals to do so. If your announcement is trailing breaking news, like the Las Vegas shooting, it's even more imperative that you get it laid out properly rather than rushing, simply because of the potential traffic your announcement will see, riding on the major news trend.
For now, fake news isn't going anywhere. But we — search engines, social media sites, consumers, and brands — have the power to work together to find a solution to reduce the frenzy fake news can create, and find a safer middle ground on which to stand.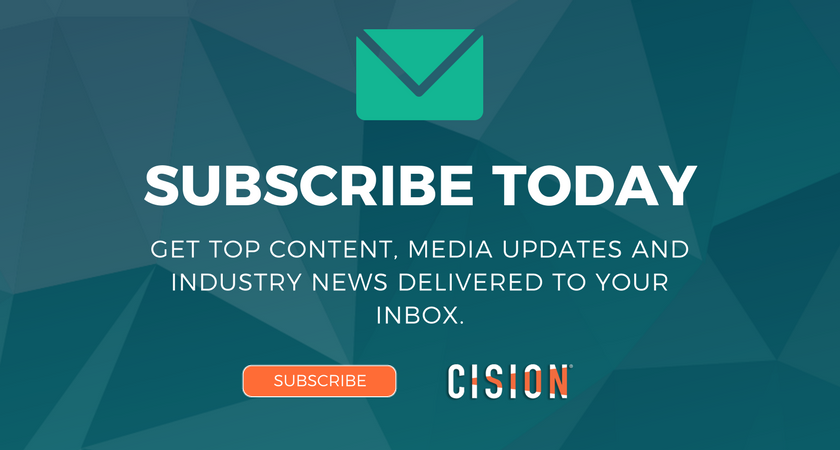 Nick Bell is the VP of Marketing Communications at Cision. With more than 20 years of technology marketing experience, Bell has held executive-level positions with marketing technology firms including Oracle Marketing Cloud, Eloqua and Adobe. Bell has a proven track record of developing award-winning and ROI-based marketing programs, media relations, and brand strategies. Bell holds a degree in journalism from the University of Missouri School of Journalism. Follow him on Twitter @nbell94102.