Social media offers unique marketing and PR opportunities. However, it also comes with a distinct drawback. As much as social media followers love to praise your brand, they won't hesitate to criticize your actions if they have a good reason. One negative comment can attract thousands of tweets and reactions, turning that single comment into a full-blown PR crisis. Thus, it has the potential to bring your marketing and branding strategy to its knees in just a few hours. 
When a PR crisis hits, confusion, anxiety, and chaos can shake up your organization. Unfortunately, you may not know when a PR disaster is going to happen. However, you have the choice to be prepared so that when it does you can put out the fire before it spreads. In fact, you can turn a brand crisis into a PR success if you act fast swiftly. 
Read on for three tips to turn a social media crisis into a PR win.
1. Address The Issue Clearly And Quickly
The first step is to identify exactly where and how the crisis started. You can't deal with a situation if you don't know what is happening. Real-time monitoring is key to handling a PR crisis successfully. 
One of the easiest ways to identify a social media crisis quickly is to set keyword alerts to look for conversations with negative context or intent. Try adding different keywords that may appear in negative comments frequently. Once you have identified the issue and verified the authenticity of the complaint, take steps to address it directly and clearly. 
United Airlines came under fire for forcefully dragging a passenger out from the overbooked flight number 3411 as a video recording of the incident went viral on social media. Oscar Munoz, United CEO, apologized for the incident on social media. But, his apology not only came too late, it didn't have the right tone of voice either. 
Instead of apologizing for humiliating the passenger, Munoz apologized for the inconvenience caused to other passengers. As a result, the company and Munoz, both came under intense criticism. Munoz had to apologize again and United had to suffer major revenue losses. All of this happened because United Airlines chose to ignore the gravity of the situation. It is, therefore, necessary to understand a crisis thoroughly to ensure a timely and correct response.   
2. Jump Into The Conversation

 
Whenever a PR crisis hits social media, people start commenting on the topic immediately. While most brands try to make the conversation disappear, it is better to join the discussion and try to turn it in your favor.  
GitLab, a startup with $25 million in funding, got into a major PR embarrassment when one of its employees accidentally deleted client data from the primary database server. To make matters worse, all attempts to restore the complete data failed. As a result, the company lost six hours of database data including issues, merge requests, users, comments and snippets. 
Fortunately, the GitLab team had already rolled out a crisis management plan. They took the initiative to inform their clients of the crisis before social media started flooding with negative tweets and comments. The company gave a detailed account of what had happened and how they planned to fix the problem. 
However, there was no sign of getting the issue fixed in time. So, the GitLab staff decided to rope in the professional community for help. They shared a Google doc with live notes, live YouTube video streams, and formulated #HugOps to cover social media. This strategy turned GitLab's crisis into a challenge for fellow community members.
They even published a blog post explaining what happened to the developer responsible for the crisis who became popular as "team-member-1" on social media. In short, Gitlab treated this disaster as an opportunity to connect with their consumers as well as employees. 
3. Communicate With Internal Stakeholders
More often than not, all efforts are focused on creating a comprehensive strategy to communicate with external stakeholders when a PR crisis hits. However, turning a social media disaster into a PR win also depends on effective communication with your internal stakeholders including employees, partners, influencers and sub-brands. 
Irrespective of the magnitude of the crisis, you will need to make a few quick changes in your marketing strategy, work policies, communication channels and even management to mitigate the brand's reputation. That's why you have to make sure all the stakeholders are also prepared to handle these changes. Unfortunately, people have an inherent tendency to resist change or skedaddle in a chaotic situation. So, having a clear-cut internal communication strategy is extremely crucial to your organization's survival.   
Share your side of the story with each stakeholder. However, make sure your internal dialogue is consistent with external communications. Stick to an honest and a detailed account of the developments. The most important message that they want to hear is that you are leaving no stone unturned to remedy the situation and things will be back to normal soon. Transparent communication also establishes a sense of trust among your internal stakeholders, allowing you to work as a team. Thus, you can avoid silly mistakes that may aggravate the situation further and exploit your resources.
Conclusion

 
Whether small or big, every brand has to face social media crisis at some point. Unfortunately, even a seemingly harmless negative comment can turn into a full-blown social media nightmare. With the help of the right disaster management tools, however, it doesn't have to. Hopefully, the above tips will help you turn a crisis into a PR win.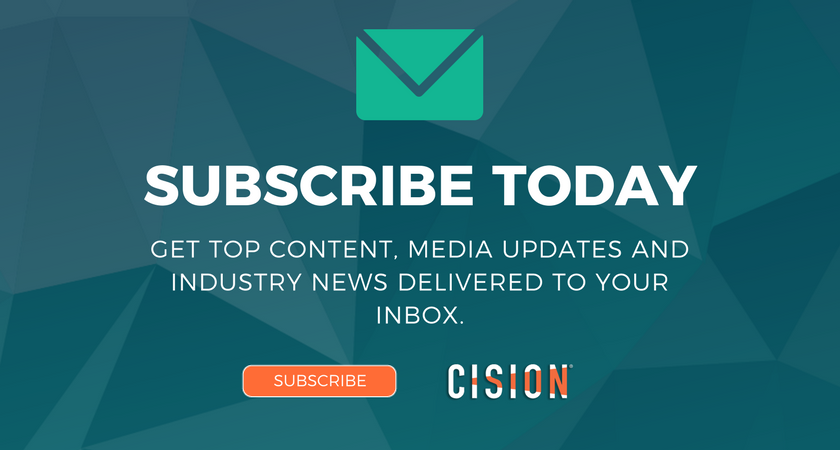 About Avinash Nair: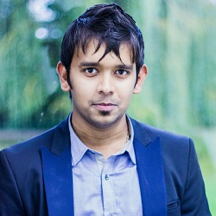 Avinash Nair is a digital marketer at E2M, India's premium content marketing agency. He specializes in SEO and Content   Marketing activities. You can find him on Twitter: @AviNair52