Cision's research department makes over 20,000 media updates to our influencer database each day! Here are the latest moves to keep your media lists up to date and on point. All CisionScoops reflect original reporting from the Media Research team; if you have a scoop, send it to mediamoves@cision.com.
CisionScoop

: Reporter Molly Rose has joined KTVI-TV, the FOX affiliate in the St. Louis, Missouri, area. An experienced reporter since 2011, she has worked with both FOX and NBC affiliates in Missouri and Virginia.

CisionScoop

: MoneyWise has picked Doug Whiteman as its new editor in chief. Though he will continue to be based in the U.S., he joins the Canadian outlet after serving as assistant managing editor of Bankrate for nearly five years.
Meanwhile at Forbes, Randall Lane has been promoted to Chief Content Officer. In addition to staying on as an editor, Lane will now be responsible for editorial content across all platforms, as well as developing more editorial franchises and creating an environment for multiplatform reporting to grow.
Jimmy Greenfield has joined the Chicago Tribune as the newest digital sports editor. He returns to the Tribune after nearly 15 years, when he last served as a reporter between 1997 and 2002. Since then, he has worked with the RedEye and most recently served as Community Manager for ChicagoNow.
Taking over for Jimmy Greenfield at ChicagoNow is Matt Schweha, former content manager for Tronc. As community manager, Schweha will be overseeing the editors of ChicagoNow. Prior to that, he was the director of digital solutions for Aggrego.
Fast Company editor Robert Safian has announced that he is leaving the company at the end of January 2018 in search of new opportunities. He has served as Fast Company's editor since 2007.
Steve Kaskovich is also stepping down; he has been the deputy managing editor for business and enterprise at the Fort Worth Star-Telegram for just over 22 years. He has taken a role as the communications manager for the University of Texas Southwestern Medical Center.
KTRK-TV, the ABC affiliate for Houston, Texas, bids farewell to Patricia Lopez, whose last day was Friday, December 15. Lopez, who stated in a video on her Facebook that she plans to spend more time with her family, has been with KTRK since 2007.
Personal finance columnist Brett Arends will say goodbye to MarketWatch in January 2018, as he will be joining Barron's as a business journalist. Arends has written his personal finance column for MarketWatch since 2009; at Barron's, he will continue to cover finance, with a focus on small cap stocks.
¡HOLA! USA has found its new editor in chief. Miguel Sirgado, former editor of Miami Herald Media Company, has stepped into the  leadership role of the online magazine's editorial staff.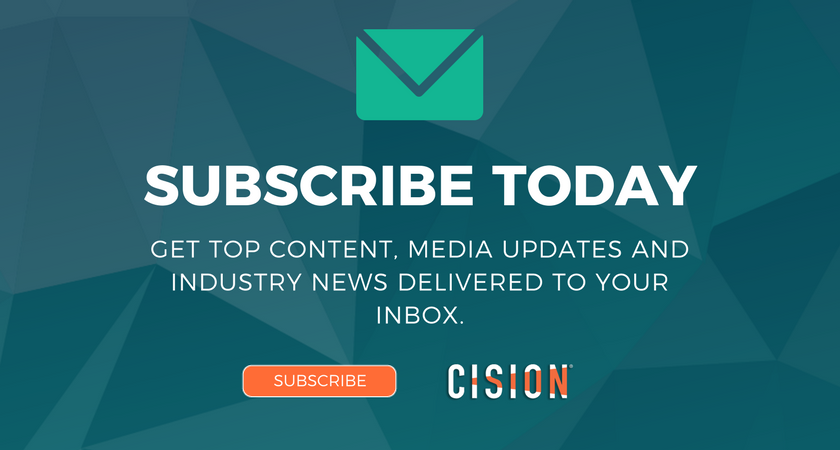 The Cision Media Research Team maintains a database of more than 1.6 million records​, including social influencers, traditional media contacts, outlets and opportunities. We collect and maintain the latest contact and pitching information of bloggers and journalists who can spread your message, broaden your campaign and help you build relationships with the people who matter. Follow us at @Media_Moves