News is everywhere, and with email and social media so prevalent these days that statement is truer now than ever.  It's hard to blink without seeing either local or global news. With this in mind, why not get a piece of that action for your own marketing efforts? 
You can start with a site like HARO, which sends out several earned media opportunities each day. Media leads are a powerful tool, and the key to earning coverage is learning how to really capture people's interest. What you need to be successful is a guidebook to improve your media relations efforts. Why? Because more earned media can help build your brand recognition, improve SEO and sell more.
By following the practices outlined in this article, you'll learn how to better respond to media queries, and in turn, see an uptick in your earned media placements
Response Time is Everything
When you see a media query that fits, you should respond to the lead as soon as possible. Don't fire off an email so fast there are lots of typos, but be quick about it. There are lots of people vying for the same opportunity, so stay on top of it. 
Whoever the contact is will have more bandwidth for the initial responses than they will for the 200th or 1000th. They're only human.
Stand Out From The Crowd!
Be creative and keep an open mind. Depending on your topic, you might not get media leads that are 100% spot on all the time, so you may need to modify your approach to ensure what your offering is a good fit. As long as you can find a tie in that a reasonable person could follow, try it! Take a chance or two.
Not only are you potentially generating some really interesting angles for the contact, but by drawing the lines for them you show that you can bring a fresh voice to the table. Innovators capture the most attention, and attention is today's currency. 
Respond Thoughtfully
Most media queries are pretty specific about to respond. Reporters use these clear directions to weed out the people who aren't paying close attention. So, take the time to read each query careful and ensure you follow directions. 
In addition to hitting all the items on the reporter's checklist, you'll also want to be concise and get to the point quickly. In fact, you may want to consider bullet points. Why? They are powerful, and they direct your reader to what makes your pitch stand out.
The First Impression
Your email subject should stand out. It's critical. 
And, the only time you want to fit in with the crowd is if you are required to utilize specific instructions. When that's the case, use this advice for your opening line of your response. Make sure it's compelling enough to get them to open your email and to read all the way through. Don't just say: "Great tips on losing weight!" It's boring and has been done over a million times. Try something like: "Small Changes That Can Make Your Goal Weight a Reality in 2018." The latter suggests an ease of use, addresses a specific yet common problem and makes it timely, all which improve the allure of your pitch.
Following are more examples of creative subject lines that get great responses:
Will Technology Vaporize Your Job?

Are You Finding Fake Media Sickening?

Do You Think Post-Election Stress Disorder Is Killing Us?

Is Your "Cold" More Than Just a Virus?
Following up is For Amateurs
Although in most cases of media outreach, I recommend following up, this isn't one of those times. Instead, wait for a reporter to write you back. Hold off on following up until something has been requested of you. This may not help your pitch, but will prevent you from getting on an influencers bad side. 
Getting That Request
If you're wondering how often you'll need to respond to HARO queries before you get a positive response, you're not alone. And, my answer to that is, "more than you'll expect."
Much like your other marketing strategies, you will have to overshoot this effort to get a return. So, you might respond to 10 media leads before you hear back from one. And, that's a great response rate. But that one can really give you a lot of visibility.
Keep responding and build the habit of getting out there. And, if you find yourself getting really discouraged, hire someone to review your pitches and offer tips on taking them to the next level.
Build relationships
Network! Focus on meeting their needs. 
So, maybe your angle or area of expertise wasn't quite right for one story, but if you make a good impression, maybe they'll remember you for another opportunity.
And once they do reach out to you and you make that contact, get them what they need ASAP. It's also important to be a connector. If you don't have what they need, but know someone who does facilitate an introduction. I guarantee they'll remember and appreciate you for it. And wouldn't it be nice to become their go-to source?
Finally, don't forget to thank them for the opportunity. But, proceed with caution. While you want to keep the relationship open, you don't want to overload them with emails or become a pest.
The Bottom Line
Managing and responding to media leads is a valuable marketing strategy. It builds brand awareness and recognition, gets (and keeps!) your name out there and helps create credibility. Every media placement you earn can lead to more, which will greatly support your marketing efforts.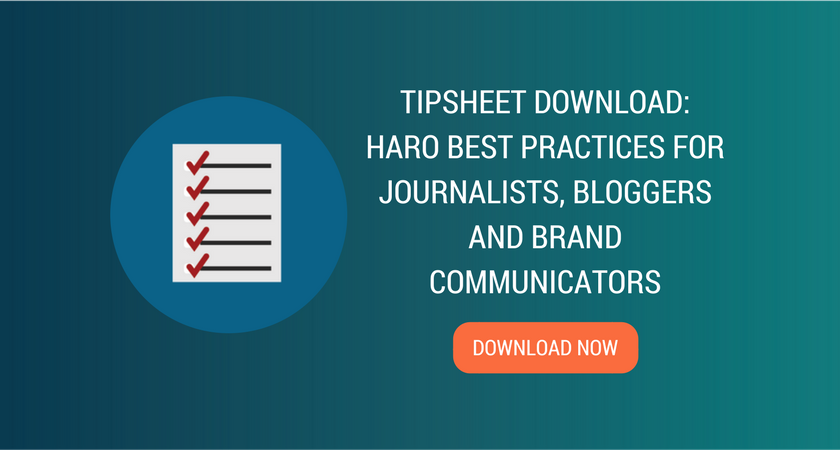 About Penny Sansevieri
Penny Sansevieri, CEO and founder of Author Marketing Experts, Inc. (AME) and Adjunct Professor at NYU, is a best-selling author and internationally recognized book marketing and media relations expert. Her company is one of the leaders in the publishing industry and has developed some of the most cutting-edge book marketing campaigns.