In a highly-shared article on The Atlantic recently, senior editor Derek Thompson suggested that struggling media organizations have only one option. Instead of "pivoting" like a startup towards new forms of advertising, or new storytelling formats like video, they should be pivoting back to the one thing that really matters — their readers.
"The near future of digital news may be as tumultuous as the near past," he wrote. "But it's tough to imagine that readers and viewers will be ill-served by news organizations exchanging a fixation with breadth of scale with a renewed devotion to making a product worth more than $0.00 to its audience."
Part of making that product, of course, comes not only through brainstorming in editorial meetings but working constructively with PR professionals who bring them interesting story ideas with their audiences in mind. Developing just the right pitch has never been easy, however. That's why Cision recently updated its tip sheet, 10 Ways To Get More Earned Media, which walks through some best practices on forging the right relationships with journalists.
According to Thompson though, the biggest challenge may be overcoming extremely low expectations among editors and reporters about what they see coming through their inboxes.
"Please think about the journalist you are reaching. S/he is reading 100 PR pitches a day. All of them are bad. Not most. Not almost all. All of them," he told The Citizen. "That is the overwhelming rule of PR pitches. They are all bad. Because they are not useful. Even the top 20 percent of PR pitches are a cavalcade of awkward transitions."
As an example, Thompson said he typically receives something like the following:
"Hi Derek, I see you wrote about bitcoin. Would you like to write about how blockchain is changing the jewelry business? I represent a company Flowr that … " 
While there may seem like a basic connection in the opening lines of that pitch, Thompson said it reflects one of the biggest mistakes you can make.
"A PR person should think like an assignment editor, not a publicist," he said. "A publicist says 'I have to represent X company. Please write about them?' An assignment editor says: 'I want to know more about X. Write about it.'"
Instead, Thomspon said more PR pitches should be framed like this:
"Hi Derek. I read your article about bitcoin. What I don't understand is how blockchain could play a role outside of cryptocurrency. Like, if this thing is going to change the world, how might it change a really simple business—like journalism? If you want a really clear explanation of how journalism on blockchain would work I have a guy who's a great five- minute interview. Could even do emailed questions for you to see where he's coming from…"
Mathew Ingram, chief digital writer at the Columbia Journalism Review, suggested that PR pros also need to strike the right balance between developing a pitch that's meaningful but so detailed that journalists have to dig deep to figure out exactly what's being offered to them.
"I think the golden rule has to be understanding who you're pitching, what they cover, and so on. But apart from that, PR people need to get to the point as quickly as possible," he said. "Everyone is bombarded by pitches all the time, so they are going to run out of patience if you beat around the bush."
Beyond getting coverage, of course, savvy PR practitioners use pitching as the basis for cultivating a deeper, longer-term connection with the influencers who matter to them. Ingram, who worked for years at GigaOM and more recently at Fortune, said that doesn't mean you should hound them constantly through e-mail, or begin staking them on Facebook or Twitter.
"I wouldn't advise reaching out via social media unless you have already established a friendly relationship through other means," he said.
This echoes the advice in Cision's tip sheet which, among other pieces of advice, suggests engaging with journalists on social or any other channel is all about offering genuine value of some kind. Christopher Mims, a columnist with the Wall Street Journal, summed it up in an e-mail to the Citizen:
"The only advice I have is, be authentic," he said.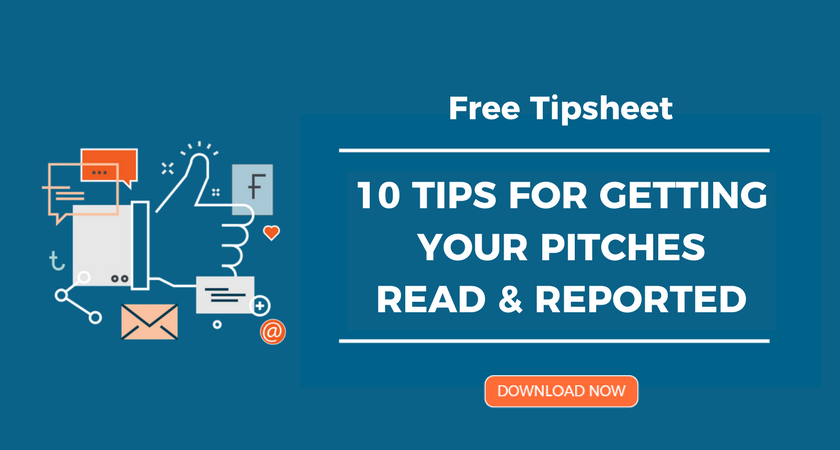 Shane Schick is a journalist and content marketer who writes for Marketing Dive, Mobile Marketer and several other publications. When he's not editing The Citizen, Shane is also running B2B News Network, which is read by CMOs, CIOs and sales execs. Connect with Shane in Cision City with questions, feedback and story ideas!