With a new year around the corner, communications professionals are gearing up to get their plans ready to conquer the world in 2018.
But along with those plans are some obstacles to overcome. While the communications and PR space has changed drastically over the past few years, it's also come with some challenges that we're still working out solutions for.
In Cision's 2017 Global Comms Report: Challenges and Trends, we talked to communications professionals around the world to understand the issues they face. In this post, we'll also assess the cause of these issues, as well as look at solutions.
Challenge #1: Budgets Aren't Getting Bigger
Shrinking communications budgets seems to be an issue in all parts of the globe: 65 percent of respondents listed budget constraints in their top three most difficult challenges. It was the biggest issue in France, followed by the UK, the US, Canada and Germany.
The organization type and discipline also impacted this metric: PR agencies are seeing the biggest budget cuts, followed by marketing agencies, in-house teams and communications firms.
But why? Speculation runs rampant, but likely part of the cause of the budget crunch is the fact that it's so difficult to measure results from content marketing. Executives who approve budgets may be less inclined to do so if marketing teams can't justify the increased spend on things like content marketing and earned media outreach with concrete numbers and analytics.
So what's the solution? Know that there are tools that solve the content and earned media measurement challenge. But also simply spending time understanding which metrics are important to your campaign can help you better assess results, which can give decision-makers what they need to approve your budget.
Challenge #2: Talent Recruitment and Retention
Finding and keeping talented communications professionals is always a challenge. Brands who require specialized experience or skills on top of well-rounded PR knowledge may struggle to find the ideal candidate. It's a bigger problem in China and Sweden, as well as with PR agencies, according to the survey.
But why? The requirements for a successful comms professional are changing almost daily. That BA degree a candidate earned 10 years ago is already outdated in terms of what your firm needs her to know to be adept at her role at your company. There are so many platforms, tools, and strategies that an employee needs to be familiar with, and you may struggle to find anyone who's suitable for the job.
The solution? If you keep looking for a unicorn, you'll come up empty-handed. Instead, look to fresh and eager young talent as an opportunity to mold them into exactly what you need. Allow for on-the-job training and professional development if they lack some of the skills you require.
As for retention, make sure your company offers an upward trajectory so that a new hire sees plenty of opportunity for promotions within the company. Be competitive in salary and benefits so that you have your pick of qualified candidates clamoring to work for you.
Challenge #3: Understanding Business Impact
There is, it seems, still a disconnect between what's happening in a company's marketing and PR department and how that aligns with larger business objectives. Globally, 75 percent of communications professionals believe the industry as a whole could improve how it measures and proves its impact on business objectives.
But why? This goes back to that core issue mentioned in #1: a lack of tools to properly measure the connection between communications campaigns and results. Without the data, it can be tough to connect the dots between the overarching goals of the company and what's happening in the marketing and PR department, which doesn't make getting support for those efforts any easier.
The Solution? Beyond finding tools to assist, open the door between conversations happening in marketing and PR and the executive boardroom. Invite CXOs to attend marketing strategy sessions, both to observe and to weigh in. This keeps the lines of communication open, ensuring that everyone is working toward the greater good of the company.
Challenge #4: Disconnect Between Content and Real-World Behavior
You might garner some great earned media or launch a successful content marketing campaign, but do you really understand whether it caused any real-world behavior? Around the world, 55 percent of those surveyed said they were unsure whether or not there was any digital or real-world behavior driven by the brand's content. Did people who read your ebook end up buying your product? Did those that read the mention of your company in Forbes check out your site? Did your campaign send people to your physical store? Without visibility, you're just making speculation.
But why? Again, we have the issue of lack of appropriate measurement tools. If a journalist writes about your brand, you can check your website's analytics to see if that source sent you much traffic, but that's a clunky solution at best. Also, consumers often interact with your brand through multiple touchpoints (earned media, social media, advertising), so it's virtually impossible to deduce which touchpoint actually moved the needle and got them to take action.
The solution? Putting a little extra effort into your campaigns, such as using trackable links and landing pages, can help you get more insight into how customers or website visitors found you. And, again, those up-and-coming earned media tracking tools will be hugely helpful and will all but eliminate these sorts of challenges going forward.
Don't be disheartened by these challenges in the communications space. Instead, look at them as opportunities: your competitors face the same issues, and if you can find solutions quickly, you'll be ahead of the curve. While there will be new technologies and tools on the horizon that can address, for example, the gap between earned media and measuring results, you may develop your own systems that also assist with the process and help you align results with objectives businesswide.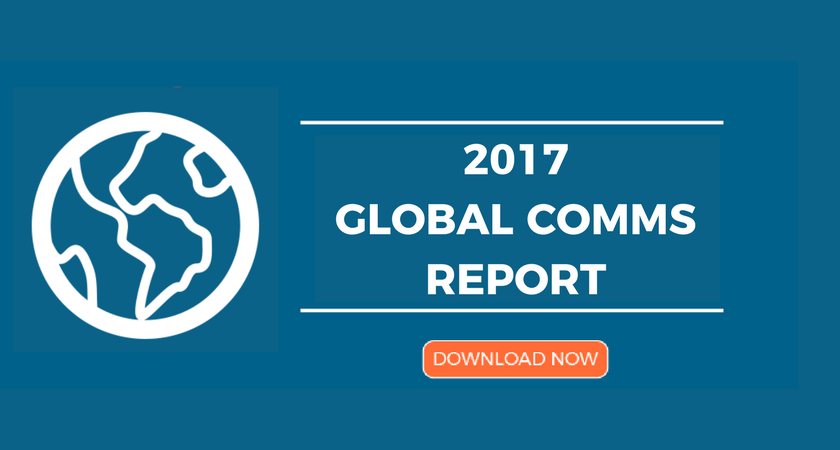 Nick Bell is the VP of Marketing Communications at Cision. With more than 20 years of technology marketing experience, Bell has held executive-level positions with marketing technology firms including Oracle Marketing Cloud, Eloqua and Adobe. Bell has a proven track record of developing award-winning and ROI-based marketing programs, media relations, and brand strategies. Bell holds a degree in journalism from the University of Missouri School of Journalism. Follow him on Twitter @nbell94102.