In chaos theory, the butterfly effect positions that seemingly small changes at one moment in time can result in large, dramatic changes at another. The subtle flap of a butterfly's wing can trigger a violent hurricane that occurs miles away or days later. Rationally, the idea may seem like a stretch, but in a digital sense, we are witnesses to — and victims of — the butterfly effect every day through social media.
A few individuals' posts online can escalate into a chorus of voices that mobilize communities and create new standards. We saw this in 2016 when the Cincinnati Zoo heard cries of outrage over a killed beloved gorilla by the name of Harambe, and more recently when JJ Watt, a professional football player, took to social media to raise money for Hurricane Harvey, resulting in waves of public support and over $30 Million in nationwide donations.
While these situations are on opposite ends of the spectrum of crisis and success, there are variables that companies can control to sway this kind of influence to their benefit. It boils down to listening to who those social influencers are and understanding what resonates with both them and their audiences.
How to Find The Right Social Influencers
Social media influencers represent a new type of independent, medium who have the ability to shape an audience's attitudes through blogs, tweets and the use of other social media channels. Through sites like Instagram, YouTube, Twitter and Facebook, social media influencers create content promoting certain initiatives, ideas and brands.
Businesses know that today's consumers are knowledgeable and not easily swayed by traditional marketing. Consumers routinely look to their peers for help when making purchase decisions, either through word-of-mouth, reviews, social media or online communities. Integrating social into earned media relations campaigns can significantly increase brand awareness, help build an audience and boost sales. Most importantly, if done organically, it often costs significantly less than conventional tactics.
Utilizing social influencers is one of the most useful and efficient ways for businesses to reach potential customers for their products and services. According to a study by Adweek, 75 percent of brands engage with influencers as an integral part of their marketing strategy.
When looking for your brand's social media influencers, it's easy to get caught up in the numbers. More followers means more influence, right? In reality, it's about much more than that. Audiences can see right through content that isn't authentic, even if it's coming from a big celebrity. Understanding your influencer's audiences and channeling authentic messages that resonate is how you are going to represent your brand in the most transparent way to audiences.
Looking for ideas on how to work with influencers for your campaign? Learn from the best; here are two innovative examples of companies that successfully incorporated social influencers into their campaigns.
Reebok
According to Michele Barmash, Head of Global Public Relations at Reebok, there are lots of ways to create an influencer program. In order to do it successfully in the current landscape, you must focus on authenticity and allow social influencers' personalities to shine through to followers.
In a recent presentation at the Digital PR and Marketing Summit in Miami, Barmash stated that brand assets like celebrity endorsers have always played a big role in Reebok's PR and Marketing strategy, citing Jay-Z's Reebok shoe deal as changing the sneaker industry forever.
But Reebok quickly learned that fame doesn't necessarily equal influence. Reebok learned that even though one celebrity advocate had lots of followers and the right audience, his/her name may be only influential in music, not fashion. This leads to some influencer's' social media followers being put off by mentions of Reebok's shoes where they expected to hear about something more authentic.
Reebok changed the model on how they work with their social influencers, allowing those influencers to weave Reebok's key brand messaging into their personal lives to more genuinely connect with their audiences. For their #PerfectNever campaign, Reebok brought together some of the most culturally relevant women of the moment, including Gigi Hadid, Ariana Grande, and Solange Knowles to host events and speak candidly about Reebok's key messages, like self-expression, in their personal lives. The idea of enabling these social influencers to speak authentically to their audiences, while tying main themes back to Reebok's messages, made the audience connection to the influencer more genuine. This resulted in a stronger connection to the brand. Let the numbers speak for themselves: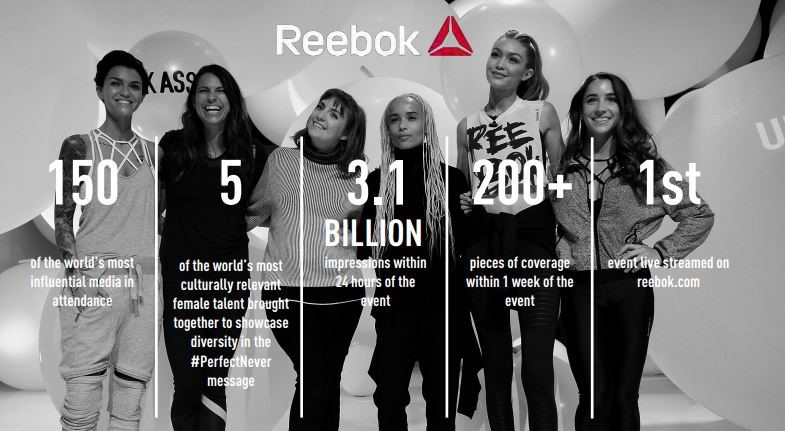 Pepperidge Farm
Not all companies need big celebrity endorsements to spark massive social interests. Pepperidge Farm proved this by making one of their smaller products, puff pastries, go viral in 2015.
Pepperidge Farm knew a couple things going into this campaign. They had a seemingly small, and very niche product, with a loyal customer base, and a highly engaged community. To add to this, they also knew that there was a larger food trend happening on social media platforms, with over 17M searches referencing 'appetizer' and 48M searches referencing 'dessert.'
Pepperidge Farm decided to take on a consistent and focused social approach, revolving around two things:
Sharing inspirational recipes for various entertaining events (from brand and consumers/influencers).
Facilitating, nurturing, and growing a community of food enthusiasts by enabling discussions and idea-sharing.
In doing so, this allowed Pepperidge Farm to listen to their community base as they shared personal recipes and ideas, leading to a social post about a now infamous Apple Rose recipe that spread to the masses!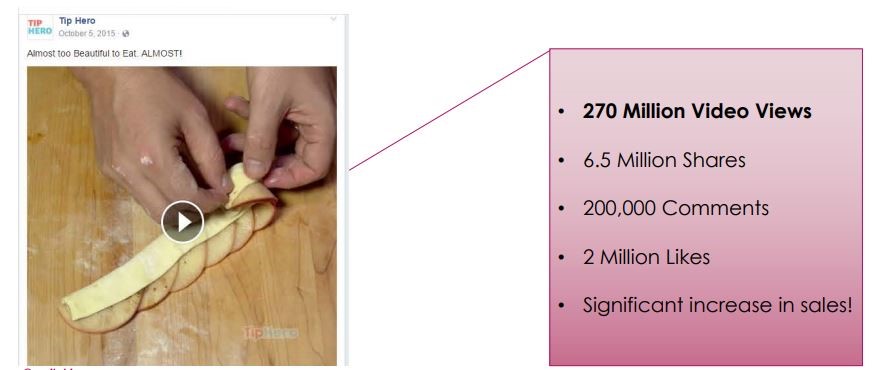 Suddenly, it felt like everyone was sharing puff pastry recipes. Searches for "Puff Pastries" were climbing as well. This led to the question: "How do we keep this going?"
To fuel the growing interest in Puff Pastry recipes, Pepperidge Farm decided to take what they learned and put it to scale by developing an arsenal of branded how-to recipe videos, making sure to engage groups of baking and cooking enthusiasts to develop seasonally-relevant recipes and recipe videos on behalf of the brand.
The result? Pepperidge Farm's Puff Pastry saw a giant spike in social interaction across multiple channels, leading to sales jumping nearly 20 percent in the first three quarters of that fiscal year.

"In the grand scale of all our products it's small, but its model is impacting the way we think about how we should be marketing on many of our other big brands," Chris Foley, Chief Marketing Officer, Pepperidge Farm.
Key Takeaways to Launch Your Social Influencer Campaign
These two examples demonstrate how top companies are successfully utilizing the social landscape and tying it into their overall campaigns. While these cases highlight two very different industries and scales, their focus is on key aspects that led to success with social influencers. 
It starts with listening:
In order to identify influencers that align closely with your brand, you need to understand what people are saying about your brand, and industry, and how it resonates in context to the social world.
Let your influencers have their own voice:
Audiences can easily spot canned marketing material — and they'll point it out. Craft your message in ways that give individuals a personalized way to connect and share. This comes across as more authentic and proves to resonate better with audiences.
Bring them into the brand:
Since the best influencers actually love and care about your brand, give them every reason to feel connected. Invite influencers to company events, empower them in communities, continuously engage with them through social channels.
The Cision Comms Cloud™ can help your team start to identify your most impactful audiences and target influencers that can empower your next PR campaign. Schedule a demo today!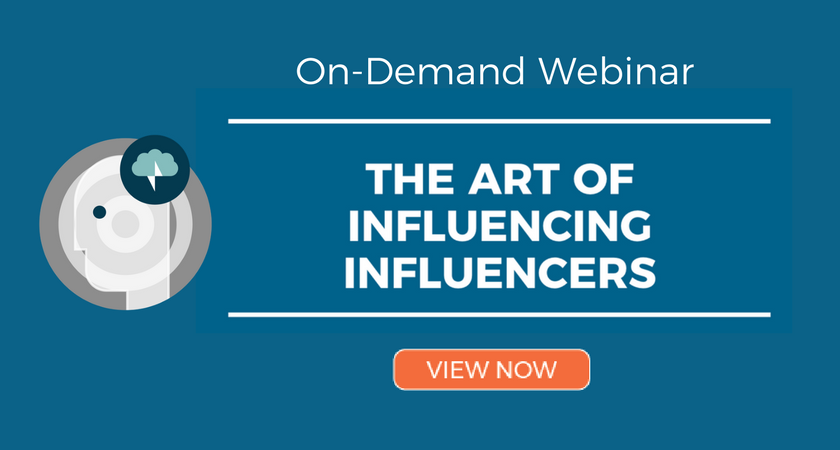 Lee Ribeiro is a Product Marketing Manager at Cision, where he manages content and communication channels between product and sales teams regarding product updates, new features, and positioning towards B2B and B2C audiences.