USA Today recently rated public relations among the top ten most stressful professions alongside military personnel and firefighters. Although PR professionals aren't literally putting out fires, their job does involve taming flames in crisis situations by managing and maintaining brand reputation. While PR pros thrive in such scenarios, others cringe at the thought of such high-pressure situations, along with tight deadlines, unpredictable hours and last-minute travel.
While communications is not for everyone, PR professionals have become privy to remaining creative and staying on top of the latest industry trends, a must-do in any ever-evolving field. Nevertheless, PR professionals will face some unique challenges in 2018 with added pressures to a career already deemed as high stress. Below are five reasons why 2018 may bring some more stressful times.
Proving the Value of PR Through Tangible Results
As we continue moving toward a data-driven future, analytics continue to permeate a wide range of industries. The communications industry is no exception to this growing trend. Mere impressions, mentions, sentiment and number of placements will no longer be sufficient information to prove the value of public relations. Clients are becoming increasingly interested in seeing how their PR budgets are proving impressive ROI through tangible results.  
When that highly-desired article publishes, PR efforts are not complete … on the contrary, they have just begun. This is when your audience starts to engage with the brand, leading to conversion rates that have a significant impact on a company's bottom line. Demonstrating how a placement results in increased website traffic, social media followers, revenue, etc., is something clients will not only begin to ask for but something they will eventually expect through results reporting.    
Providing metrics based on tangible results has been a foreign concept to the communications industry for years. However, this growing trend isn't unattainable as certain technological tools can help empower PR professionals to measure the impact of earned media. For example, Cision Impact, a data-driven solution for PR professionals, allows ROI for PR to be measured in the same way as advertising.
The power of measurement has the potential to provide insights that prove the value of PR and ultimately, help a brand's C-Suite understand and influence consumer behavior. In fact, those that do not embrace data will be left behind in their respective industries. According to a McKinsey report, brands and companies that are "early AI adopters that combine strong digital capability with proactive strategies have higher profit margins and expect the performance gap with other firms to widen in the next three years."
As brands look to connect with their customers in personalized ways that drive sales, understanding consumer behavior will be essential. Social media and bloggers may have disrupted the industry, but we are going to see how new client demands and technologies push the envelope even further, justifying PR investment.
Integration of Paid, Owned and Earned Media
Due to a more data-focused future, clients will also look for ways to integrate their paid, owned and earned media initiatives to find a synergy that improves overall results. This synergy allows for further amplification across the three channels as opposed to having them function in a siloed structure. Integrating all marketing and PR efforts gives clients a 360-degree, holistic view of campaign performance. Knowing the impact of media investments across all three will provide opportunities for strategies to be adjusted as needed, further increasing engagement. An integrated approach will demonstrate how targeted audiences are interacting with a brand. Failure to break down silos across the areas of marketing and communications will result in an ineffective approach leading to measurement reports with holes and gaps.
Having a strategy that functions as a hybrid of all three will be the best way to increase brand loyalty in today's highly competitive environment. Leveraging all assets and having cohesive messaging reach your audiences will resonate best across every channel whether through social media, website content, sponsored content or media relations.
Loss of Trust in the Media
Last year saw a tumultuous presidential election that resulted in a loss of trust in the media. Although the public has previously deemed earned media as more credible than paid, faith in earned has dwindled due to undermined credibility from long-time trusted media outlets and journalists. According to Cision's 2017 State of the Media Report, "there has been a loss of respect for many national reporters from credible media outlets/ third-party validation." This situation makes 2018 an imperative year to work toward restoring trust in the media. 
A strong press has historically been the main way to get clients' stories told. However, Cision's report notes that "executive brand voices now hold more of the public's trust than the media which is a complete role reversal from a few years ago." As a result, "brands should continue to provide relevant, authoritative, accurate content to the public in order to preserve and rebuild consumer trust." This situation highlights the importance for PR professionals to seek and take advantage of more owned media and contributed content opportunities for clients in addition to traditional media relations.
Additionally, accuracy, which has always been vital in the industry has never been more important than it is today. Providing journalists with the most relevant, up-to-date information in a consistent manner are how PR professionals develop strong relationships with reporters. Delivering clear facts and concise information on behalf of clients has been the way to become a journalist's go-to source. However, during a time when reporters' credibility is in question, not compromising accuracy under any circumstance will play a major role in maintaining relationships with reporters.
Solidifying trusting relationships between yourself as a PR professional, journalists and the clients you represent is what will keep them in the headlines. Taking all necessary steps to prevent error through due diligence will be vital as journalists look for trusted, reliable sources. Although this is something many PR professionals already do, this year it will be the differentiating factor between what keeps a reporter coming back for more or going elsewhere.
Increases in Crisis Situations
From a credit bureau's data breach to an airline's forceful passenger removal, 2017 was no stranger to infamous crisis situations.
A crisis has the potential to disrupt normal business operations and permanently tarnish a positive brand reputation within seconds. The importance of having a PR crisis communications plan in place may sound like a given in an industry focused on increasing and maintaining brand awareness. Nevertheless, we continue to see countless brands go about handling these situations in cringe-worthy ways or worse, not handling them at all. This can often lead to major reputation damage as a result of not knowing how to appropriately and swiftly respond to a crisis situation. Ultimately, companies end up compromising accountability, exacerbating negative impact and damaging brand reputation.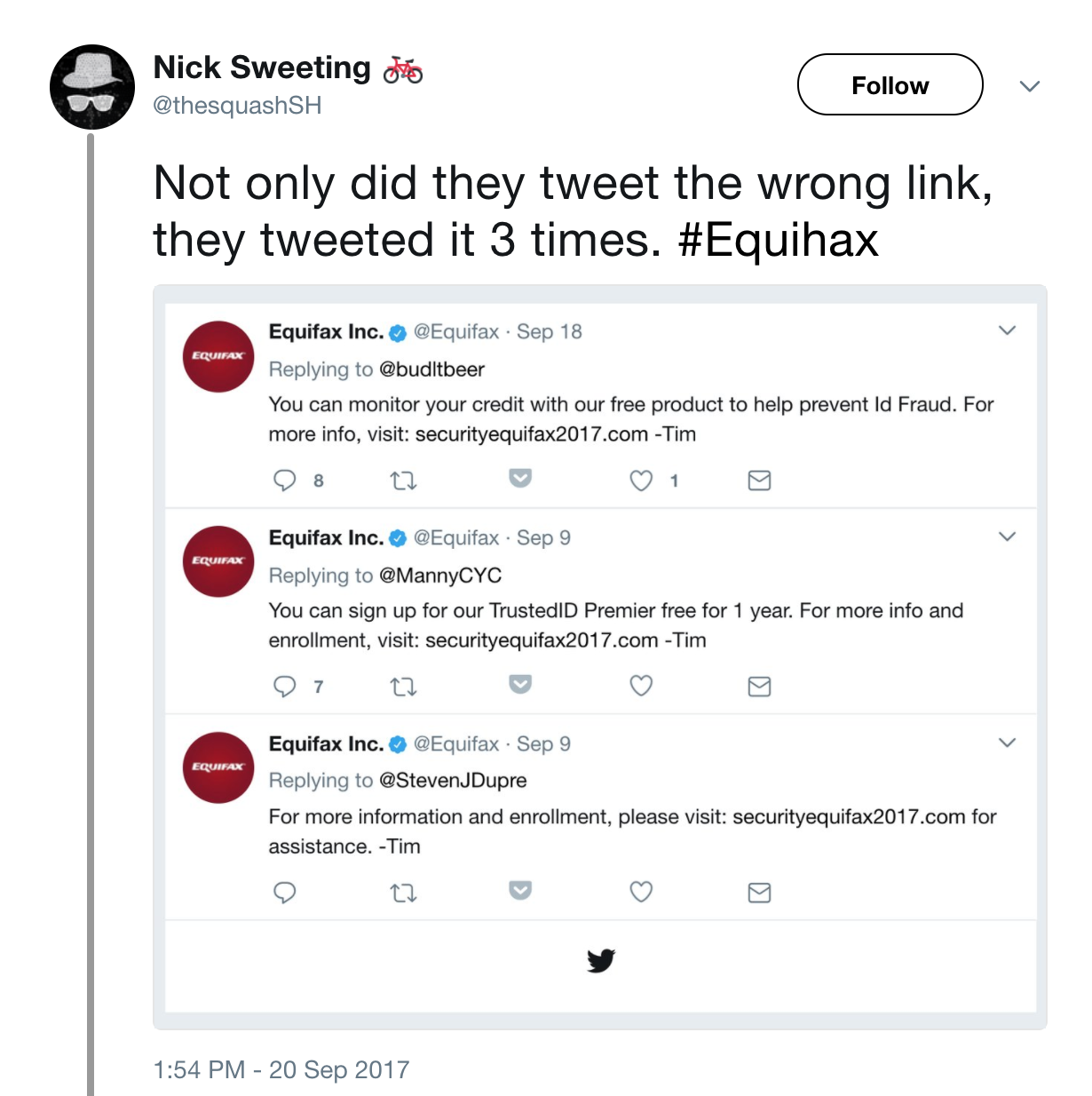 With social media's prevalence in today's digital world, anyone with a smartphone can become a reporter sharing an incident that can go viral, garnering worldwide attention within minutes. With crisis situations spanning across different types and risk levels, advanced preparedness will be key to respond to all types of situations. 
PR professionals should have a team and plan in place to handle such situations in a way that won't have a negative impact and leave many wondering, what was their PR team thinking? With the countless crisis situations seen in 2017, this year we should see an increased focus on prevention and speedy thorough responses. Although the hope is that you won't ever encounter a crisis, PR professionals should re-evaluate their plan of action ensuring it is as efficient and up-to-date as possible.
Influencer Marketing Price Hikes
From mommy bloggers and fitness experts to celebrity pets, social media influencers have built impressive and loyal audiences that brands are tapping into. As everyday people, influencers decide what brands they believe in and whether or not they choose to work with them. Because of this, influencers' audiences place a great level of trust in their content over traditional celebrity endorsements. These product placements, reviews and recommendations have allowed regular individuals to reach immense financial gain and celebrity status through social media channels.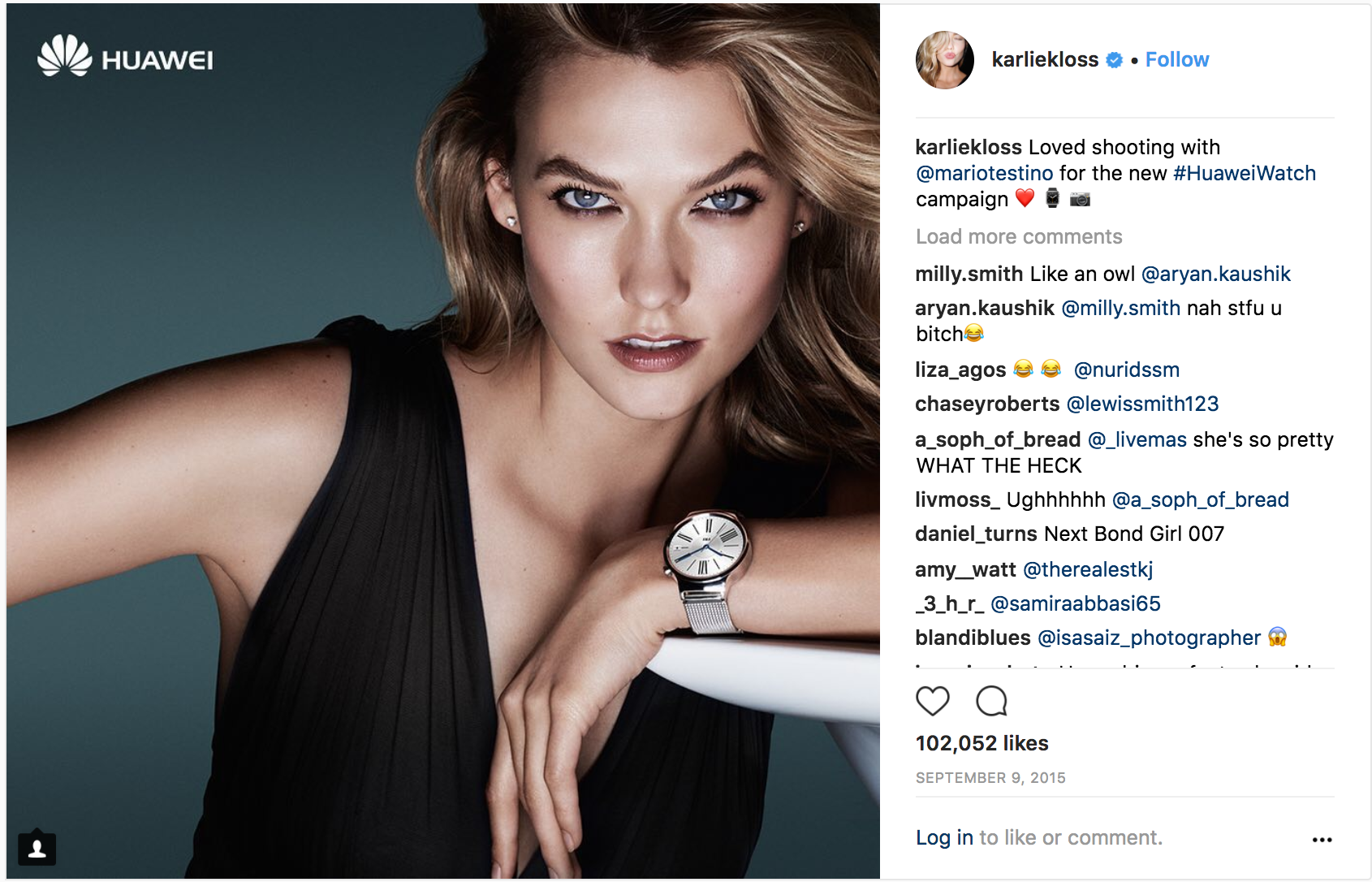 According to a Celebrity Intelligence report, 61 percent of survey respondents said they had worked with digital influencers. This number is expected to grow along with influencers' pricing rates, which have been on the rise ever since it was realized social media was here to stay. With brands wanting more influencer marketing initiatives for 2018, the industry will have to adjust their budgets accordingly as Adweek estimates the market to be worth 10 billion by 2020.
From changing technologies, new client demands and potential crisis situations, 2018 will bring some new, uncontrollable challenges to the PR industry. Nevertheless, PR professionals have seen changes in the past and have adapted while remaining creative, strategic and putting clients' needs first. Therefore, although the year may bring some high flames, PR professionals will find solutions to gracefully extinguish the challenges.  

Laura Roman is Director of Corporate Communications at Cision. She has directed communications and PR programs for some of Silicon Valley's most prominent players and startups, and taught communications at Stanford. Follow her on Twitter @lauraeRoman and find her on LinkedIn