Let's face it — it's extremely difficult to attract audiences.
Even if you have the most ground-breaking news in the world — perhaps you produced the next viral video, or hopefully, you found the cure to cancer — thanks to our digitally charged society your content is a needle lost in a never-ending haystack. 
Whether you're attempting to capture the attention of an assignment editor in a newsroom, engaging a potential customer on Twitter, or even ranking at the top of an online search — to move the needle, your success is contingent on the immediate allure of your headline.
A recent Microsoft study declared attentions spans are eight seconds long, which is shorter than a goldfish. Another analysis suggested the majority of internet users spend less than 15 seconds on a webpage. Aside from "really short" there is no definitive proof on the length of our attention spans.
I mean, if you are still reading up to this point, you've already dispelled both studies. We are a selective society attracted to high-quality, relevant and resourceful information. Or are we not?
The Power of a Headline
On April Fools' Day in 2014, NPR trolled its audience by publishing Why Doesn't America Read Anymore? Instead of reading about our literary deficiencies, those who clicked were let in on the joke: share the article, don't comment, and enjoy a good laugh reading the ironic commentary of the people who obviously didn't read the article.
In fact, there is some depressing data surrounding social shares. According to a study by computer scientists at Columbia University and the French National Institute, 59 percent of links shared on social media have never actually been clicked.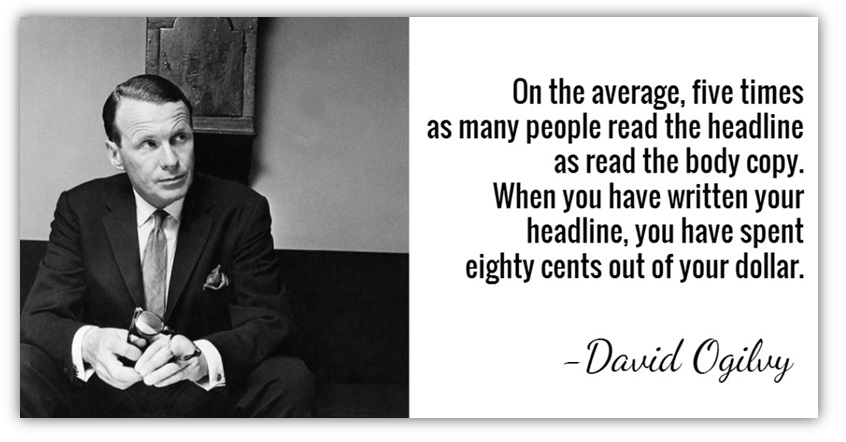 Case in point, headlines are extremely powerful. They are oftentimes the first and only thing audiences read about your brand, and you only have a few seconds to get a bite.
The Headline And The Press Release
What came first the headline or the press release? A rhetorical question, obviously, but I've always found it more effective to save the best ( i.e. the headline) for last. After all, before you can write your headline you must first answer:
Who is my audience?
What do you want them to do?
Why is it relevant?
Once you have those questions answered, your press release is essentially written. Now comes your headline.
Making Headlines Great Again
Do a Google search, and you'll find pages and pages of tips and pointers on how to write the perfect headline. Last year, we too, published an insightful blog outlining 10 tips for writing a great press release headline. 
There are countless resources available. In 2017, BuzzSumo analyzed over 100 million headlines to better answer the question — what makes a headline successful. There were certainly some key takeaways: 
Phrases that drive the most engagement
Worst performing headlines
Differences between B2B vs. B2C headlines 
But perhaps the biggest takeaway is that there's no magic headline formula. Even if your headline does not have a catchy trigger, a number or a promise – it can still be effective, especially if you include the right keywords.
Using Google to Drive Search Visibility
Compared to their marketing counterparts, PR professionals have been slow to incorporate data into their workflow. For example, digital marketing professionals know exactly what their target audiences are searching for, while PR professionals are left in the dark.
To boost your impact and reach, there are numerous tools that you can use to optimize your headline. There are advanced search engine marketing tools like Moz Keyword Explorer and the Google Keyword Planner, but for the majority of PR pros, this is way more than you need.
I recommend leveraging the easy-to-use and completely free Google Trends, which will help you compare keywords and phrases and instantly calculate the level of interest over time.
Here's What You Need to Do
1. After you've written your release take notice of the industry-specific keywords and phrases you use most often. You can also check with your digital and content marketing teams to see if they have target keywords you should include. 
2. Once you have a list of your main keywords and phrases, visit trends.google.com.
3. In the search bar, enter your first keyword. Depending on your target audience you can adjust the location accordingly.
4. Compare up to five queries in a single search.
5. Once you find the phrase that receives the most attraction, write your headline and include it.
Pro Tip: Adjust the time period based on your content. If it's a timely news release and you're looking for immediate search visibility, adjust the time frame to the past seven days or less. But if you're looking for long-tail search visibility, meaning in 12 months from now you want people to still find your content, keep your search fixed on the past 12 months.
For a blog post about press release headlines, it makes complete sense to have "headline" in the headline. Here's a screenshot of how I used Google Trends to help construct the title of this post.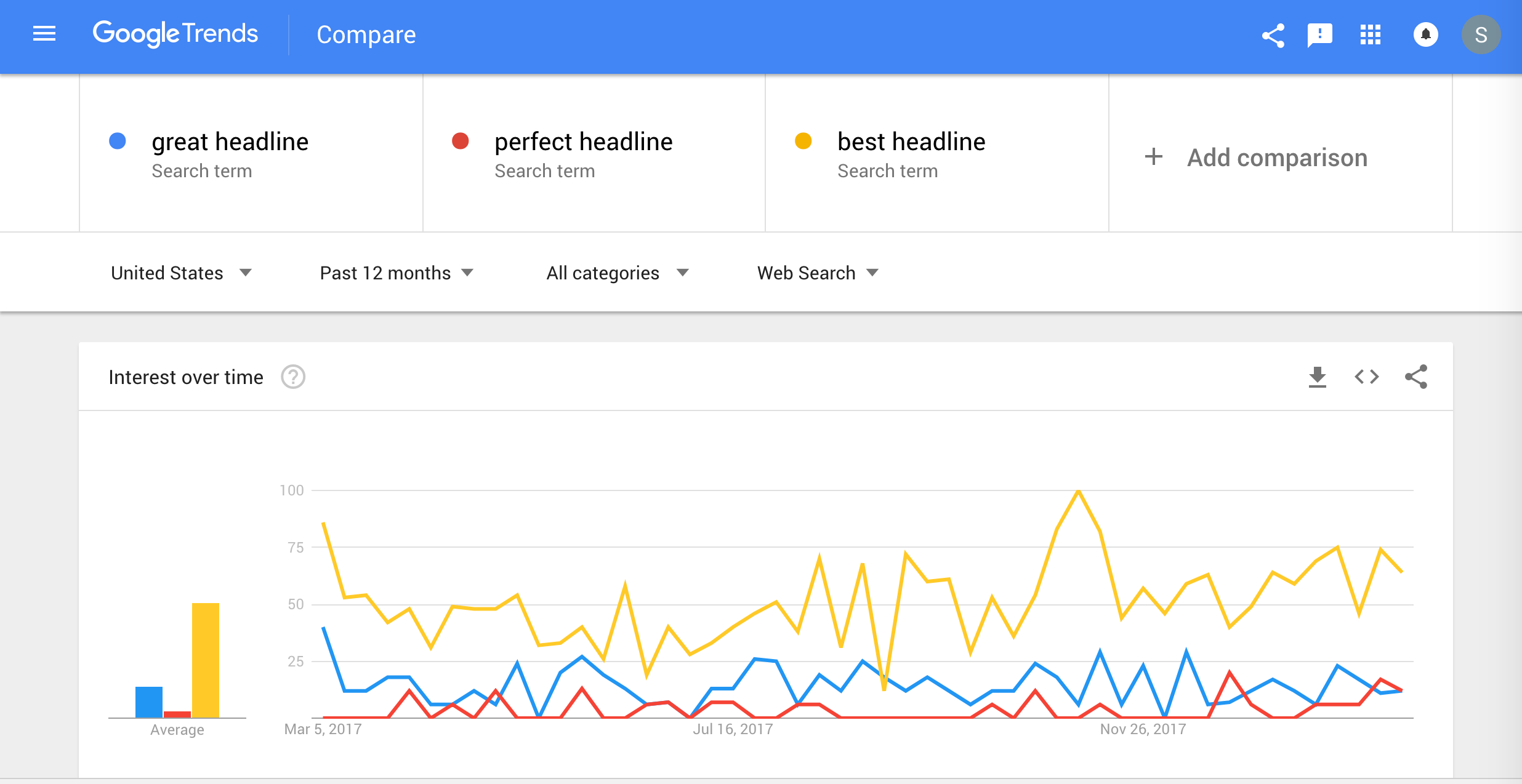 For more great tips on creating the perfect news release, download our free guide: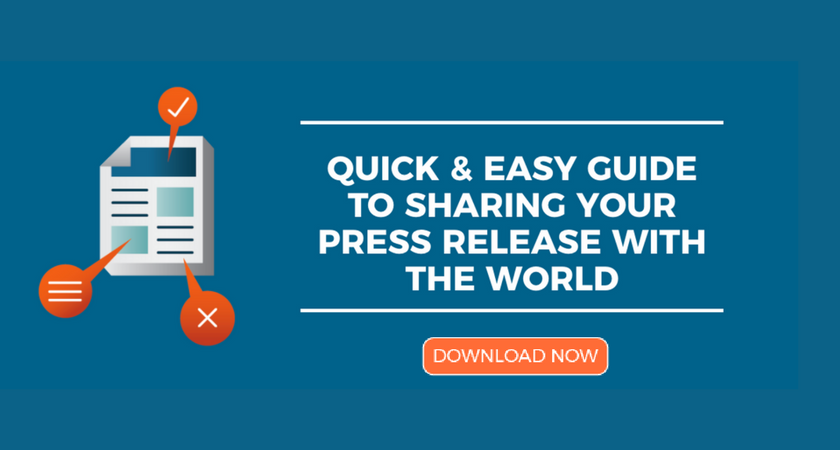 Seth Gilpin is a Senior Product Marketing Specialist for Cision where he blends his passion for storytelling with the science of data. Connect with him on Twitter: @sethgilpn