Over the past few decades, the purpose of sending a press release has extended far beyond simply alerting the media of major corporate announcements. This is partially attributed to the evolution of how we send releases, who they are sent to, and the ever-growing types of influencers that have a hand in shaping your company brand and reputation. Distribution is now an opportunity to tell your company's story to traditional media, online, social and other consumer audiences. Given this expansion, communicators must reconsider content distribution strategies.
Below are five ways to refresh the news release to most effectively achieve PR objectives through distribution:
1. Extension of Your Company Website And Blog
How are you engaging audiences outside of your owned spaces and driving visibility back to your company's website and blog?
Your company website is your brand's identity. It's filled with rich content such as product marketing, multimedia, blog posts, white papers, upcoming events, etc. Many resources are allocated towards owned spaces, however, it loses its value if it is not positioned in front of audiences who are going to impact customer behavior. Distributing your news release across different media platforms, geographies and vertical industries will ensure that you are reaching new audiences. Be sure to include one to three links and a clear call to action that will drive visibility back to your company website, blog, and other marketing pages.
EXAMPLE: Marriott Promotes Their Corporate Blog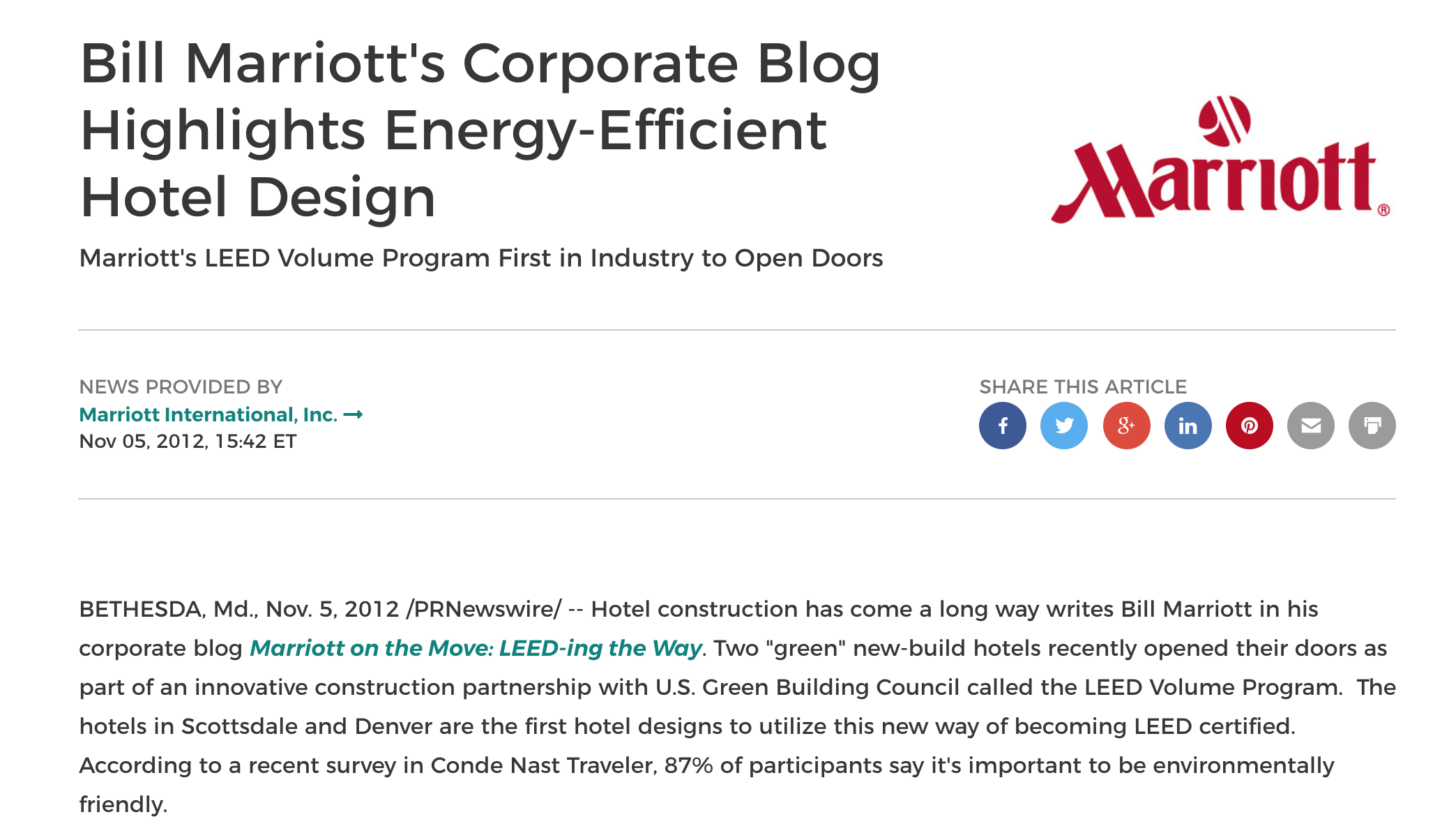 2. Incorporate Embedded Multimedia
Does your news release show your brand's story?
A company website without multimedia would be offbeat. Keeping in mind that your news release is an extension of your website, it is important to include a visual with which audiences can engage. Including multimedia is more than simply advertising. Compelling visual assets syndicated in all key audience channels will ensure that your content is eye-catching, simplified, memorable and relatable. 
EXAMPLE: Dove Launches DermaSeries Product Collection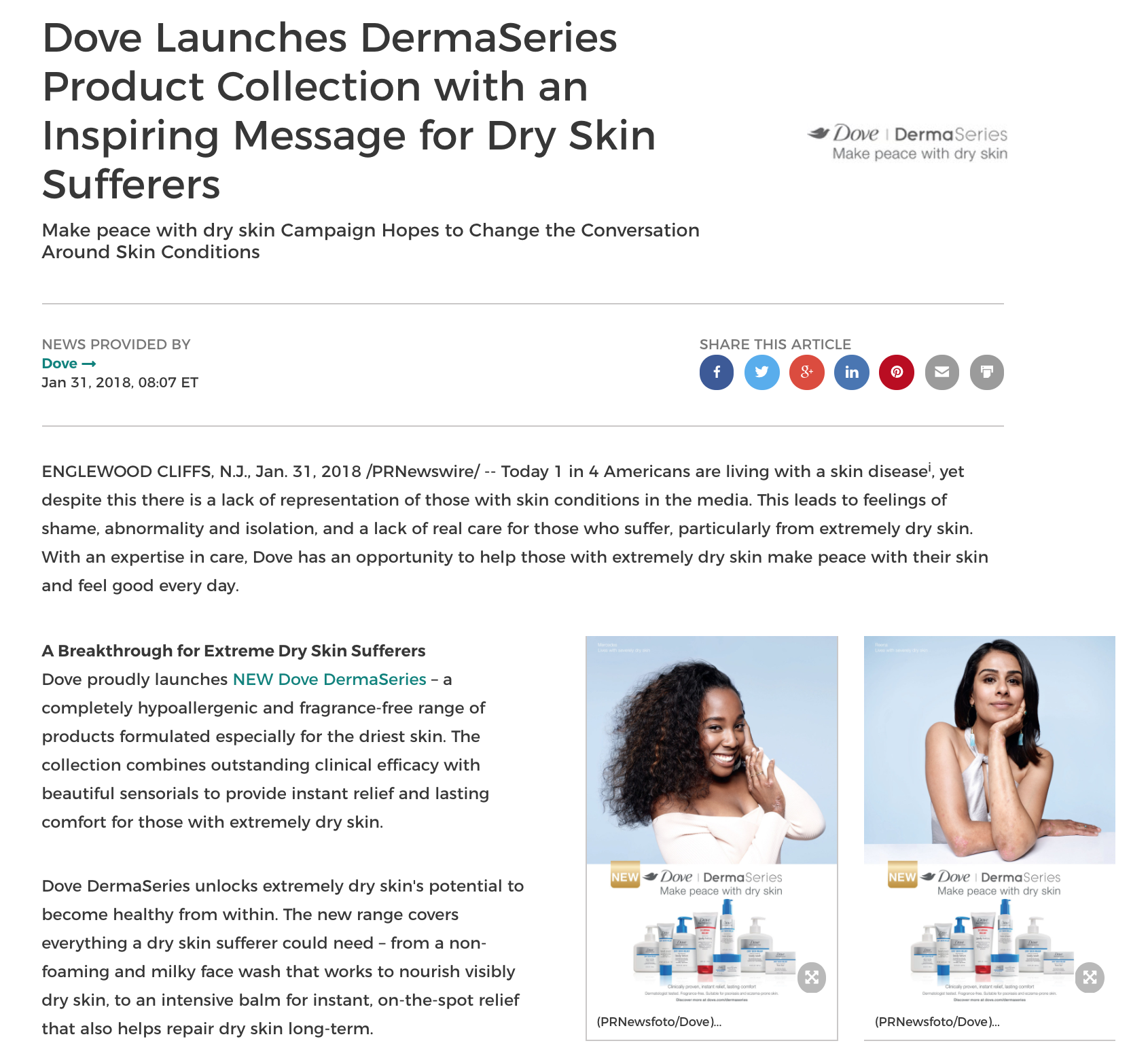 3) Thought Leadership
Are you using your news release to build credibility?
Stakeholders and consumers will want to believe in a brand before investing. One of the most effective ways to build trust and credibility is by establishing yourselves as knowledgeable leaders in your space. Every organization offers a solution. Use the news release to provide educational content that answers the questions closely associated with your industry. By educating your audience you are displaying why your organization's talent, research, and experience set you apart from alternative solutions.
EXAMPLE: Merck Promotes Original Research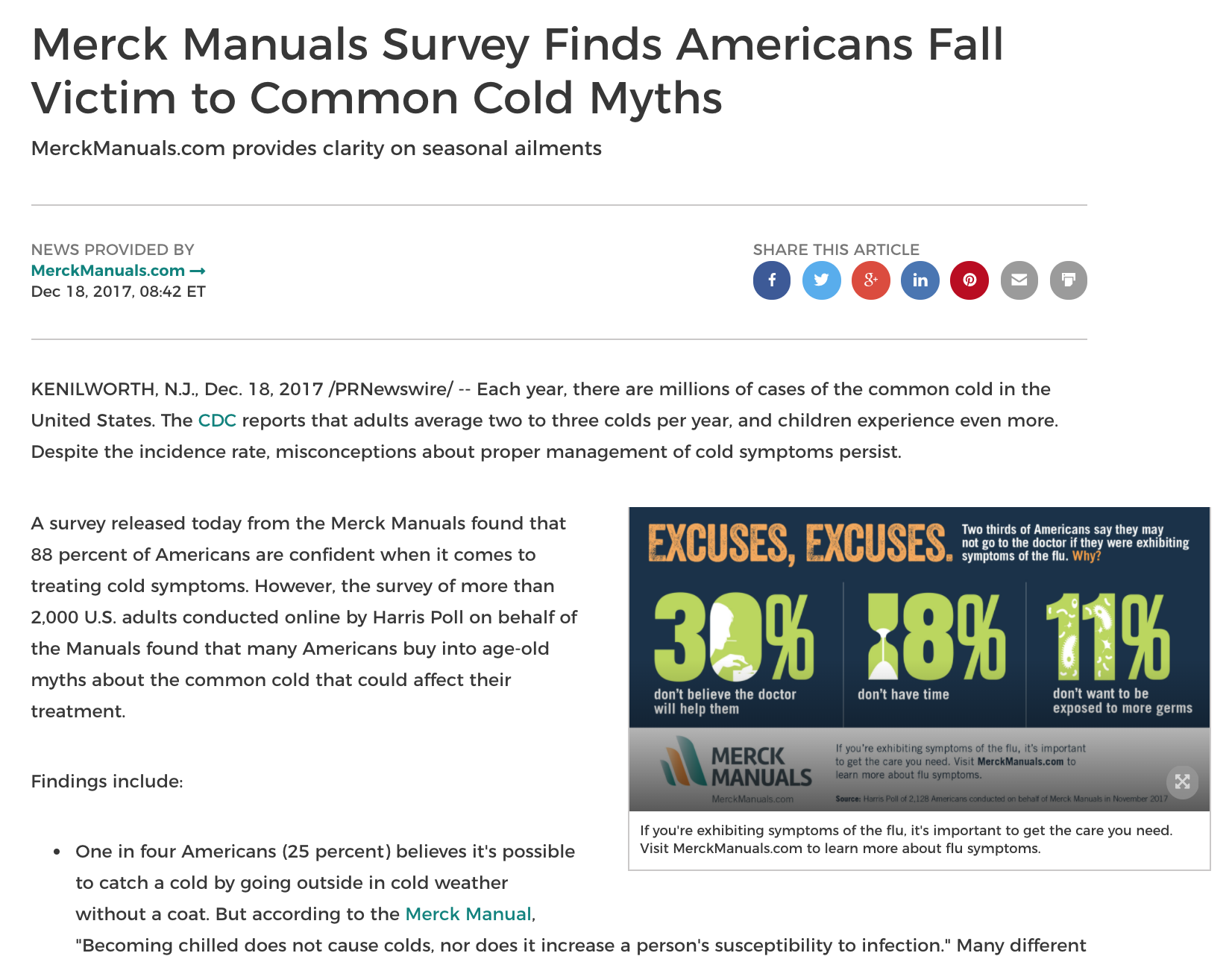 4. Branch Up and Out
How does your news release join a conversation larger than your brand?
Company partnerships and joint ventures are a productive way to combine talent and resources to achieve mutual goals. Branch up and out by name dropping your company's collaborations. Associating your brand name with other brands and public figures allows you to expand your audience and searchability. Additionally, showing that your initiatives align with the content that your audiences connect with will greatly resonate with current and potential consumers.
EXAMPLE: National Geographic Promotes Partnership With Emma Watson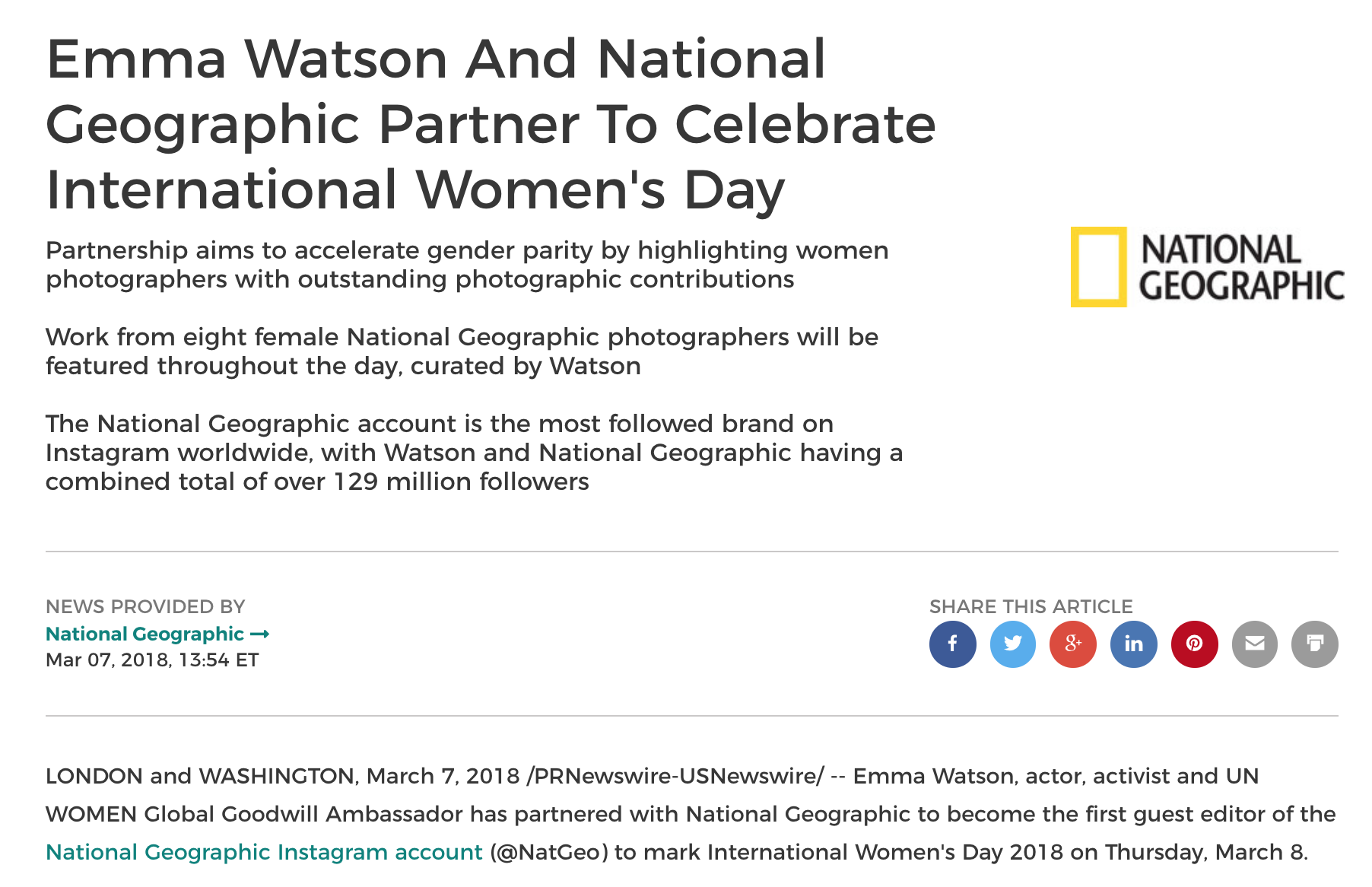 5. Create a Teaser
Do your releases leave your reader wanting more?
Remember that a news release is a means to a greater end result. An effective release sparks just enough interest for readers to want to dive deeper. Given that the human attention span is so short, it is best to keep releases under 500 words. A concise release with a clear call to action will bait the hook and encourage customer behavior.   
EXAMPLE: Regal Promotes An Event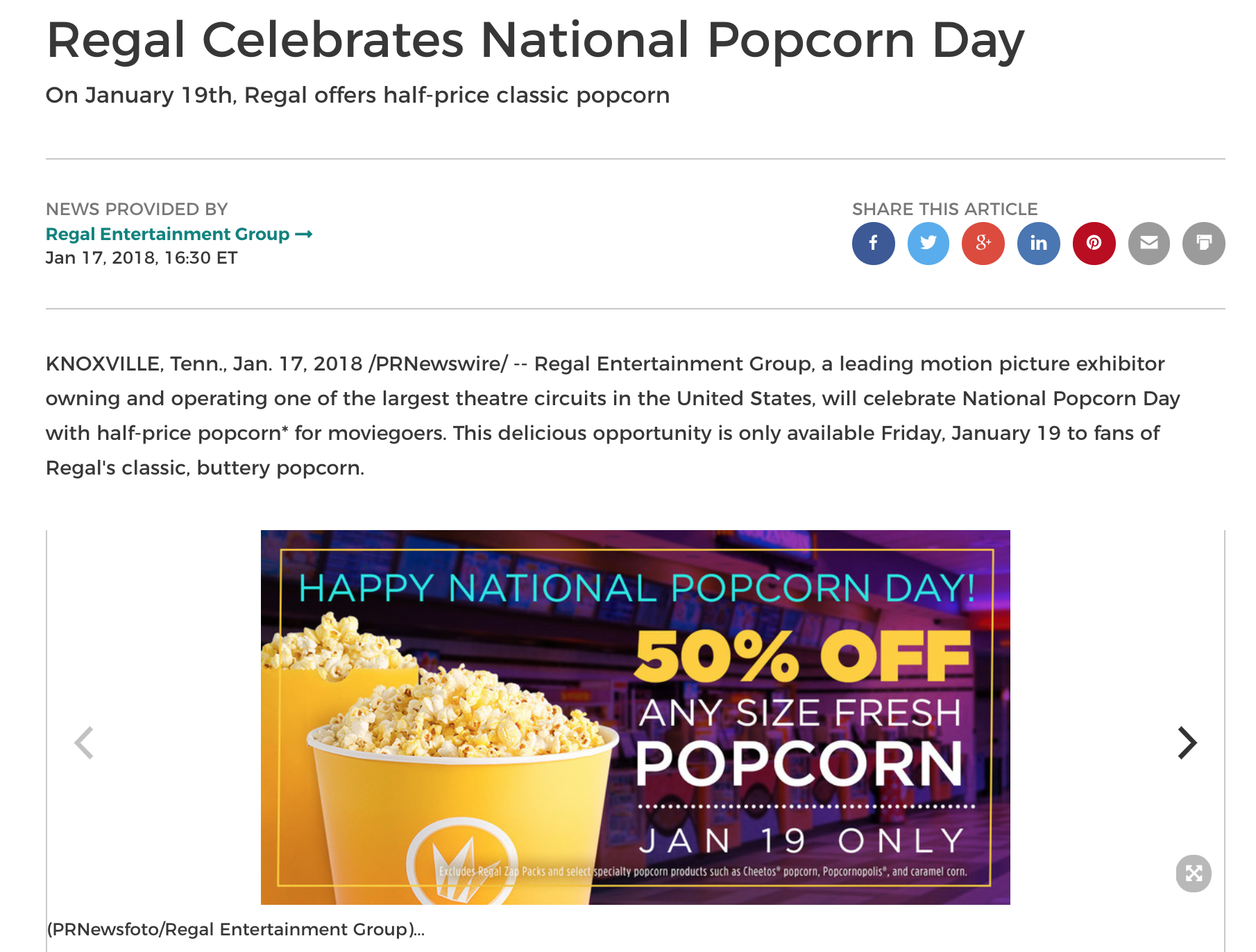 Are you ready to make an impact with your next release? Download our free guide, How to Choose The Best Press Release Distribution Service to get started.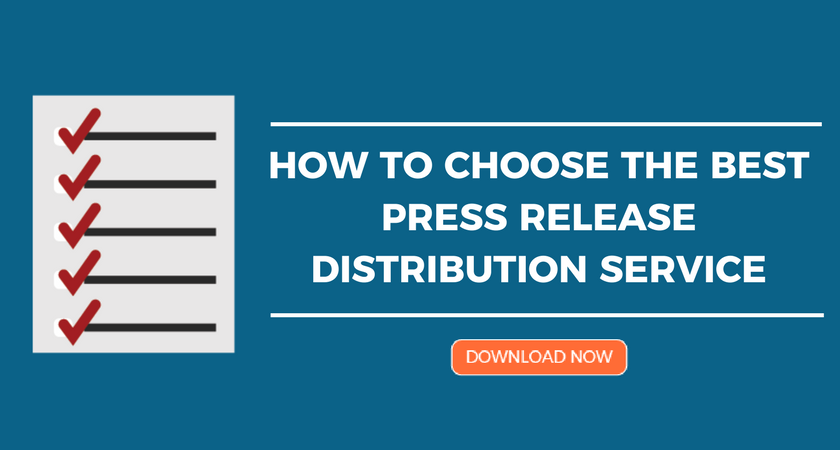 Ashley Tucker is a Senior Account Executive at Cision. She is experienced in counseling organizations on how to best achieve their unique PR, Marketing, and Communications goals. You can connect with Ashley on LinkedIn.