We have all heard the buzz around machine learning and artificial intelligence, but a term that is relatively new to many, and extremely relevant for those of us in the comms profession, is natural language processing (NLP). Why? Because this is the essence of machine learning and artificial intelligence as it relates to our world of PR and communications.
Natural language processing is most simply defined as the ability of a computer program to understand and analyze human language as it is spoken. In the 1950s, Alan Turing made history when he said that "a computer would deserve to be called intelligent if it could deceive a human into believing that it was human." The famous "Turing Test" would be passed if and when a person consistently failed to distinguish between human and computer communication. While this took nearly half a century, the Turing Test was officially passed in June 2014, and today's technology for natural language processing only continues to grow smarter with time.  Consider the latest innovations in smart home technology:
"Alexa, add milk to my shopping list."
"Hey Google, play "I Want it That Way" by Backstreet Boys on Spotify."
"Siri, call Mom."
Do you see where I am going with this?
But How Can we, in The Comms World, Tap Into The Power of NLP And These Advancements in Artificial Intelligence?
The capabilities of natural language processing cover a broad scope of use cases, but the ability to automatically identify audience sentiment is key for communicators when it comes to planning and executing impactful earned media programs.
Automatically And Accurately Determine Audience Sentiment
Sifting through coverage to identify stories and company mentions that had the desired impact on target audiences can take a lot of time and resources. When it comes to sentiment analysis, that process is not just as simple as locating keywords but requires a person to read through an article at length to interpret its tone. Early technology implemented simple logic-based algorithms to identify words as either positive or negative, but often missed the nuance of human communication and left many terms unclassified. Today's automated systems are equipped to interpret context and attribute true meaning, growing smarter over time. With a natural language processing engine built into your monitoring solution, you can quickly and easily determine sentiment from a simple string of text across any relevant channel.
Proactively Shape Messaging For Future Campaigns
When it comes to crafting earned media campaigns, it is important to understand the sentiment of your target audience around both your brand and your coverage. This type of insight helps to demonstrate how well messaging is resonating and whether it is having a positive, negative, or neutral impact on your business. By understanding the tone of your coverage on top of the sentiment of specific company mentions, your comms teams will be able to proactively shape upcoming campaigns and programs. For example, push more of the messaging associated with a positive audience sentiment and avoid stories that provoked a negative perception of your brand.
The Cision® Difference
With the latest "Logan" release of Cision Communications Cloud®, we delivered improvements to natural language processing for auto-sentiment. These enhancements result in smarter and more accurate toning for our customers. How so?
1. Take advantage of superior differentiation for words associated with multiple meanings and interpretations.
For many comms vendors, auto-sentiment tools might not be accurate enough to identify when a word, commonly associated with something negative, is actually being used in a positive way. For example, in the medical industry, the mention of an illness might always be picked up as negative. But what about when there is an announcement of a cure for that illness? While the mention of the illness is typically negative, the sentiment of the article is actually positive. Cision Communications Cloud's advanced sentiment technology uses proximity parameters around keywords to make this type of differentiation, ensuring that comms teams have the most accurate understanding of audience sentiment around their brand and coverage.
2. Identify audience sentiment at both the company and article level.
When identifying audience sentiment, Cision Communications Cloud is able to pick up tone around the mention of a company within a story as well as the tone of the article as a whole. This is helpful because in cases, there might be an article with negative audience sentiment, but the mention of a brand might actually be positive or negative. This level of granularity ensures comms teams have all the data before planning and executing future campaigns.
3. Search and filter coverage based on tone.
Cision Communication Clouds enables communicators to now search coverage by article or company tone. With this type of functionality, teams can quickly identify those articles and company mentions with a positive, neutral, or negative sentiment. They can also filter articles by tone as they are working through their coverage analysis.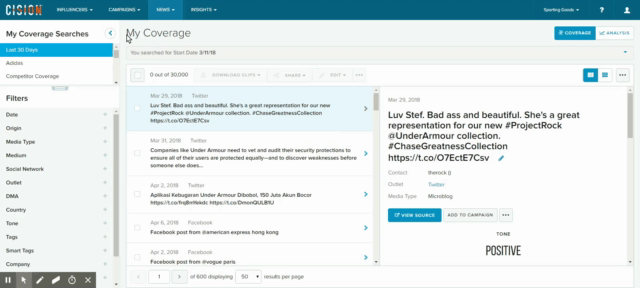 Auto-sentiment is a key use case supported by natural language processing, especially for the comms professional. Cision is excited to offer a leading solution in the area of auto-sentiment to ensure our customers get a complete picture of their coverage and continuously evolve campaigns that will resonate with their target audience. To learn more about how the Comms Cloud™ can help you achieve your goals schedule a demo today.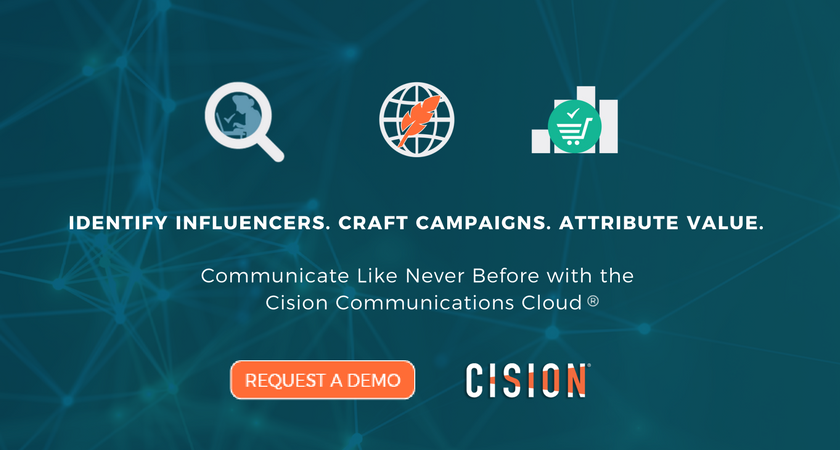 Jason Edelboim is President of Cision Americas, where he oversees sales, customer service and operations for the U.S., Canada and Latin America, as well as Cision's Global Product organization. He is responsible for developing and executing the company's go-to-market strategy to drive revenue growth and profitability. Edelboim has served as Cision's President of the Americas since December 2016. He was named President of PR Newswire in June 2016, and prior to that was a Senior Vice President at the company from June 2013 to June 2016. Edelboim has over 15 years of experience at the intersection of media and technology. He previously worked at Bloomberg LP from 2003 to 2009 where he held progressing leadership roles within the company's Media Group. He has also worked at Time Warner and Euromoney Institutional Investor. Edelboim holds an MBA from the Stern School of Business at New York University and a BA from Columbia University.