Writing content takes a lot of time and effort. When you devote resources to writing, publishing and distributing content, it can be frustrating when the results are not what you hoped for. Most of the time, when you create content, you do so with the high-level goal of driving engagement. If that's the case, then why does so much content fail to drive action?
It's because you're focusing on what you want to talk about and not what your audience wants to hear. To overcome this gap, it requires combining the art of storytelling with the science of data to discover what people truly care about.
Focus on What's Trending
One way to encourage continuous engagement is by inserting yourself into trending topics. Do you have a unique point-of-view, are you an expert on the subject, or is there something new you can add to the conversation? These are all great starting points. Newsjacking is also a great opportunity to earn targeted media placements. Remember to keep goals, type of content syndication and targeted audience in mind.
Tip: Keep a calendar of events and/or holidays.
Is there an upcoming or past tradeshow that you can reflect on?
Do you have a blog post on a current trend/topic?
Here's a good example of a blog turned press release: https://www.prnewswire.com/news-releases/six-reasons-for-headaches-in-school-age-children-and-how-parents-can-help-relieve-the-pain-271058851.html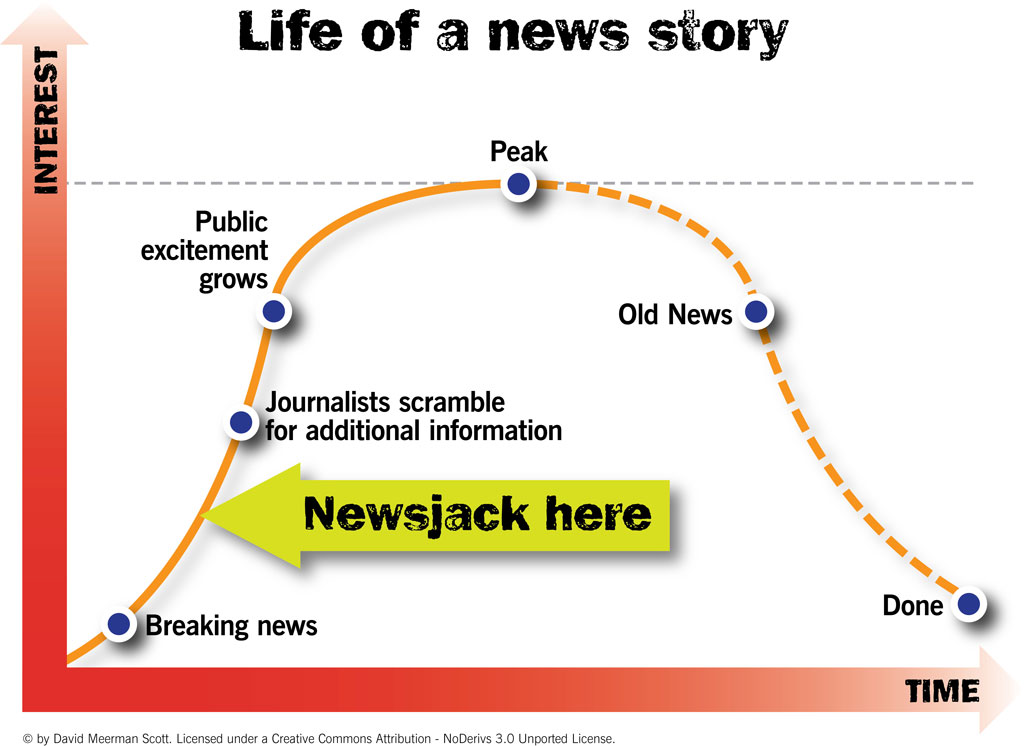 Monitor News And Social Media
To be a voice on trending topics, you have to know what's going on in the world and in your industry. You can monitor keywords, brand mentions and influencer mentions on Twitter. However, manual monitoring  is time-consuming and ineffective in reporting efficient results. Media monitoring software will allow you to set up alerts on important topics within various social media platforms. Crisis monitoring, for example, is an important topic that can benefit from alerts. Alerts can help you remain in-tune during an active situation.
Considering a media monitoring solution, but overwhelmed by the vast array of options and features? Download The Ultimate Media Monitoring Buyer's Guide

Cision Social Media Manager, Bruce Kennedy, recently discussed during a #CisionChat the metrics he uses to determine if a headline is successful.
Be Human and Original 
Whether you're writing about a trending topic or something completely new to spark conversation, you have to be original. Don't write "me-too" content, instead, offer insight that's new and valuable. A good starting point may be taking an opposing position on a controversial topic. In addition to being original, you must be authentic. Despite advances in machine learning and content creation, stories are consumed by real people.
The 2013 Google Hummingbird algorithm update was a good indication that conversational search is trending. The important thing to note about that algorithm update is that Google took notice of human preference. As a result, Google now caters to natural language and conversational search. With that in mind, you should cater to your audience's needs and lifestyles. You can use audience data for greater insight.
Look at:
Demographic
Behavioral
Past purchase
Product preference.
Touch on Emotion
One of the most impactful ways to spark conversation is by touching on emotion. Take the current political climate for example. When anything is posted about President Trump, the comments flood in because people feel strongly about his actions. Think about the topics that relate back to your business. Is there anything that people really care about? If so, focus on those ideas. You may not always know what strikes a chord with people. One way to find out is by monitoring the sentiment of articles on a particular topic. Are there any stories that have an overwhelmingly positive or negative reaction? These will likely be a lightning rod for engagement.
Incorporate Data Into Your Campaigns
Data supports the core pillars of good storytelling. To leverage the right insights, it's important to identify who the gatekeepers of data are.
The social team can help with listening data.
The web analytics team can provide valuable audience data.
Marketing automation systems can have data on engagement with past campaign efforts, which can be used as a gauge for future activities.
Whether you're small or large, consider a software solution that lets you listen, target, distribute, engage and analyze across multiple channels. This will put all of the data and insights you need in one platform. Listening to what audiences care about, understanding who they are, and reviewing how they've reacted in the past are all keys to writing targeted content that will spark conversation.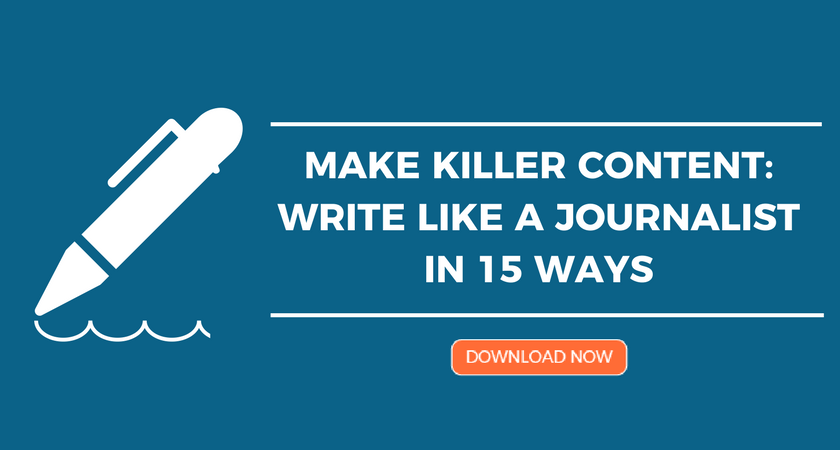 Anthony Hardman is a senior content editor for Cision. He has more than 10 years of combined experience in broadcast news, public relations, inbound and content marketing. Connect with him on Twitter: @ahardman or LinkedIn.