Today I'd like to introduce you to one of our regular contributors on the Cision blog, Susan Guillory. When she's not writing about communications and PR for us, she's running Egg Marketing, a content marketing firm that provides blog posts, whitepapers, and web copy for small businesses and technology companies.
I wanted to get her perspective on her life and experience as a female entrepreneur.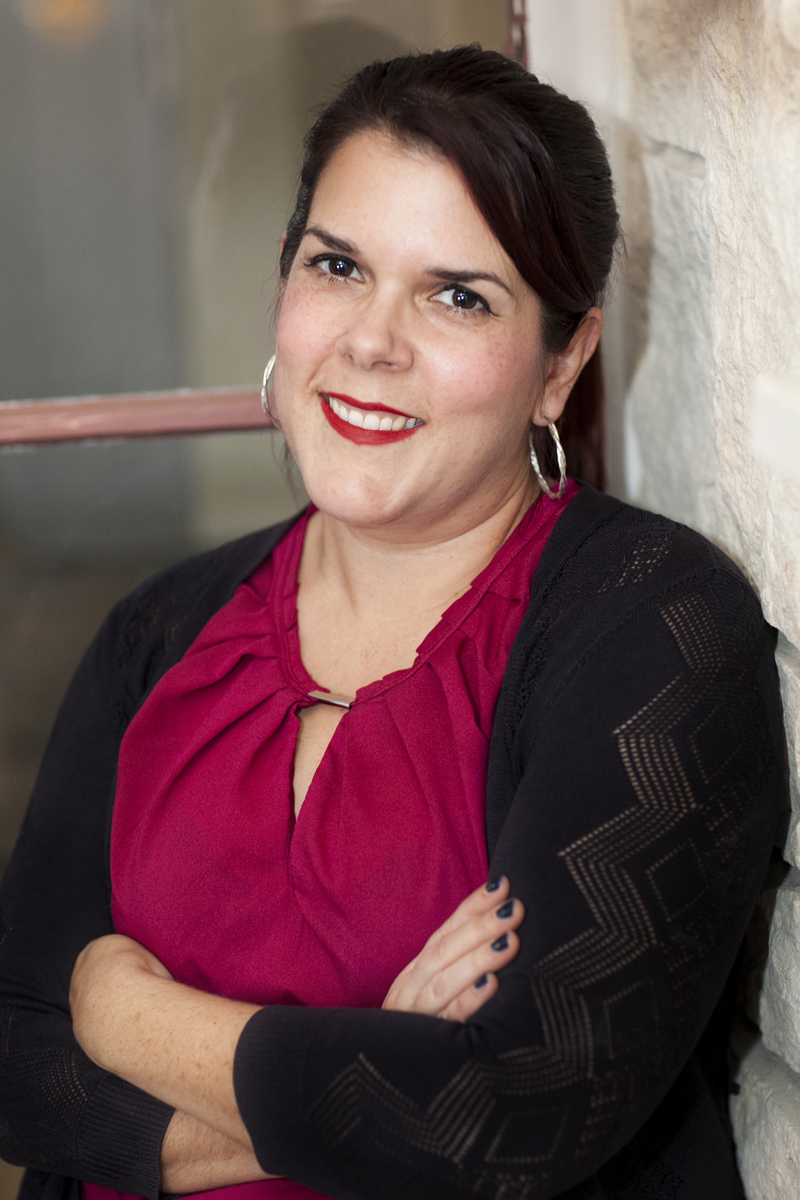 Q: What is your favorite career accomplishment thus far?
Susan: Hmm. That's a great question. I'd have to say having the opportunity to have my content published on Forbes.com.
I've long been a guest contributor on AllBusiness.com, and a few years ago, Forbes.com wanted to partner with the site to get small business content. The editor chose me, among others, and now I can say that I'm published on Forbes! It's an honor.
Q: What dreams and goals do you hope to achieve in the next five years and how do you stay focused on them?
Susan: It's funny–my goals have changed so much over the past 12 years that I've been running Egg Marketing. So, I fully expect them to change again.
One goal is to expand into other niches with my client base. I've made a name for myself and my company among software and tech companies, but I'm finding it's a lot of fun to work with clients in other verticals too, like consumer goods and personal improvement. So, I'd like to do more of that.
One dream I'm working toward is storing everything I own and living in different countries for a few months at a time for a year or two when my son graduates. Because I can run my business from anywhere, I'm excited to explore the world and figure out where I want to settle long-term. I'm also a part-time travel writer, so this feeds my desire to explore the world and write about it. 
Ideally, I'd fund part of this adventure with travel writing, so that's something I'm actively working toward. It's a good thing I have a marketing background! I know how to build a social media audience and market myself to tourism boards, so I'm doing that to have a bigger brand in the travel industry in the coming four years.
Q: What is your favorite aspect of being a female leader in your industry?
Susan: A leader? You make me blush! Honestly, I don't think about being female in what I do. I recognize that I have a unique set of skills that make me valuable to companies that want to outsource their writing, but it's never been about being female for me.
That being said, I love helping other women grow their own writing businesses. I currently work with two freelance writers and an editor, all who live in different parts of the world. One has two small children, so her schedule with me (and other clients) allows her to work from home and be there for her kids. Another moonlights after her full-time job, so I like to think that through Egg, I'm helping them succeed.
Q: What advice would you give to women seeking to venture into entrepreneurship?
Susan: Specifically for women, I think we tend to overthink things. I happened to be thrown into entrepreneurship without a life raft when I was let go at my last job 12 years ago. I had to start writing press releases to make money or go broke.
If I'd had time to plan out the process of starting a business, I probably wouldn't have done it. But being a business owner has been the single best thing I've ever done, besides raise a child. So my advice is: Just do it.
There will never be a "right time" to start a business. There's always something else you'll be tempted to put first. But if your dream is to be an entrepreneur, value that. Value yourself. It's worth putting other things on hold, or tightening your belt, or doing whatever it takes to make this dream come true.
Q: What advice have you gotten that shaped your career?
Susan: This is less advice that someone gave me and more of advice I gave myself.
Years ago, I was at a networking event, and a woman who owned her own marketing firm started introducing herself to people. My instant reaction was jealousy, but I decided to take a different approach: I invited her to have coffee with me the following week.
We met, and we talked shop. I was still new in what I did, so I got some great ideas from her about how to run my business. And then she ended up bringing me on to what was, at the time, the biggest project I'd ever worked on.
What I learned was that rather than considering someone competition, it was possible to find a way to work together!
Q: Can you discuss the different strategies that have worked for you as you've forged your career – including insights, experience, and how to advocate for yourself on critical issues (pay equality, career advancement, etc.)?
Susan: One area I've really had to force myself to be assertive in is my pricing. I have never felt like I could charge as much as I think, in reality, I'm worth (common for women!).
My ex-husband used to tell me to add 20 percent to whatever quote I was going to give a client. I would, and I'd hold my breath sure that the client would say it was too much—but it rarely was! I've worked to gradually increase my rates so that I'm now pretty proud of what I earn.
I've also learned to not take things personally. Sometimes a relationship with a client isn't serving us both well, and one of us needs to end the relationship. Sometimes it's the client that ends it, and sometimes it's me. But it's all business and part of the process.
Q: How do you see successful change happening in content marketing and PR – specifically for equality? What challenges remain? Do you have any ideas or visions of how they can be overcome?
Susan: Because I don't work with an office full of marketing or PR staff, I can't speak to what the industry looks like at the corporate level. Every smaller marketing firm I know is run by women, so I think that speaks well for the future.
We can argue about how men make less than women, and it's often true of course, but I'd encourage women to realize their role in this, particularly when they're entrepreneurs.
You set your pricing. You allow clients to treat you a certain way. If you value your worth and you are picky about the types of people you work with from the start, you'll be happy and financially secure—own that. Don't let someone else dictate your level of success.