A powerful press release has just that — power — the power to get the point across quickly, efficiently and effectively, while conveying the most important information.
A weak press release is forgettable and doesn't do the job you set it out to do. It's often watered down with unimportant information that distracts the audience from the main message. Many writers fail to produce a powerful press release because they lack the knowledge, skills and understanding to do so.
To produce a strong press release that gets the attention of journalists and writers, comms pros need to understand the important parts of a useful press release.
Here are five things writers and journalists look for in a strong press release: 
Download the Quick & Easy Guide to Sharing Your Press Release With the World
1. Craft a Strong Headline
Your headline is the first thing people will read — therefore, the most important part of your press release. Use this opportunity to grab your audience's attention by resonating with and appealing to their emotion. A carefully thought-out headline can make all the difference in a sea of other press releases.
Your headline should not only engage your audience in the subject matter, it should also be accurate. Don't go so overboard that you sound phony. That's the quickest way to lose the attention of your readers.
2. Keep It Short
Get to the point and cut out all other unnecessary details. While a press release can be creative, it should not be bogged down with lots of lingo, fluff or other facts that take away from the main message. Keep your press release scannable, and focus on hard information such as numerical figures, statistics and other research.
Journalists pay close attention to the first sentence, as long as your headline makes the cut and gets them that far. If they're unimpressed by your opening sentence or lead, it's possible they will move on without finishing it. Incorporate  who, what, when, where, why and how into your lead to keep your reader interested.
Your message should be obvious immediately, followed by each important supporting point. The paragraphs after that should contain other supporting research and information.
Memorize this structure, and stick to it no matter how boring it may seem. It's a free and easy recipe for a successful press release. A good rule of thumb is to keep it to one page if you can. While two pages are acceptable, it can quickly become too much for readers.
Don't cut corners when it comes to market research because the presence of it can have a huge impact on the effectiveness of your press release.
Several key factors influence the cost of market research — your audience, sample size, questionnaire length, as well as topic, services and deliverables. So carefully weigh out your options and plan accordingly to get the proper research needed to back up your press release and make it more credible.
3. Be Timely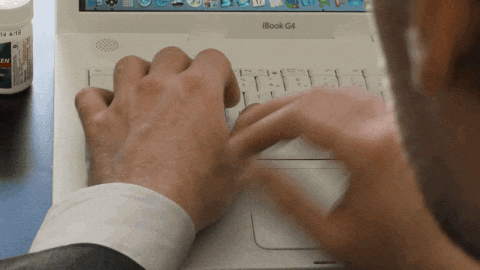 The sooner you can bang out an effective press release, the better. You don't want your story to lose relevancy and therefore lose momentum out there in the big bad world of news.
Use tools like PR Newswire to get your press releases out there quicker and easier. Programs such as Cision Communications Cloud® help make real-time decisions, so you're able to execute your communication strategy successfully.
4. Include Quotes
All solid press releases use quotes, which makes them more compelling and believable. Find sources related to the material, and integrate at least one or two quotes into your press release. This will automatically make you more credible.
Integrate your quotes in such a way that they sound natural. You don't want to disturb a good flow by throwing in a random quote that distracts your reader from the message.
So make sure you only use quotes with a purpose that will interest your readers. Anytime you do get a quote for your press release, attribute it appropriately, and always get permission from your source before publishing.
5. Provide Contact Info And Other Important Info
Don't forget to add your contact information to the bottom of your press release. Include your name, email address and phone number.
If someone else is the point of contact, include their information instead. Guide writers to your website and include a link to your company either near your contact information or integrated into your press release. Writers will want to seek out further information, so make it easy for them.
Make Your Press Release Stand Out
A strong press release is essential to any public relations strategy.
Writers and journalists are flooded with dozens of pitches and possible stories daily, so make sure your press release stands out by using the above five tips that will ensure a powerful and effective press release that writers, journalists and reporters will want to use.
Kayla Matthews writes about branding and digital marketing for websites like Convince and Convert, The Daily Muse and VICE. You can learn more about Kayla and her brands here.