Brands used to live very much in the material realm. All they had to worry about was the product. If it looked good and worked well, customers were (generally) on board.
Now, brands are sharing space with charities, politicians, culture makers and eco-warriors. Younger generations are changing what the word "consumer" even means. They now look to brands to define their values, openly discuss societal issues and become the driving force behind social movements.
Why is this? In an increasingly connected world, new generations are seeking meaning. Younger consumers have grown up with the internet, meaning they're more in tune with social causes than previous generations.
For example, according to the 2017 Cone Gen Z CSR Study: How to Speak Z, 89 percent of Gen Zers are worried about the health of our planet, and their spending habits reflect that, with 94 percent believing that the companies they support should be actively working toward solutions to critical issues, such as global warming.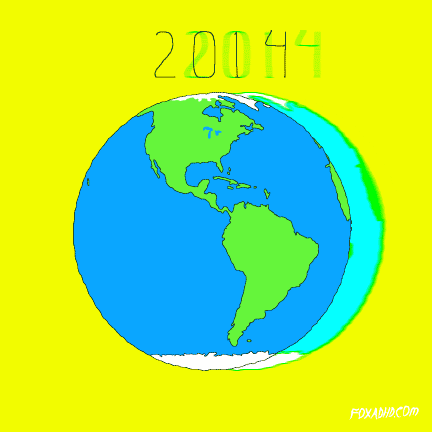 If your brand offers them the chance to make a meaningful difference, these young consumers will thank you with their loyalty. But navigating social discourse doesn't begin and end with implementing a recycling program — and you need to tread carefully if you hope to convert indifferent consumers into lifelong customers.
Dipping Your Toes Into Social Discourse
Today's brands face an immense amount of pressure to maintain consistency. Once a brand publicly declares its stance on a hot-button issue, any contradictory moves will reflect poorly. And brands that latch onto a trendy topic — such as feminism, diversity, or climate change — in order to lend an appearance of awareness but don't actually drive change won't be well-received.
Given the risks, it makes sense why many brands hesitate to dive headfirst into controversial conversations, but creating a communication strategy that accurately articulates your brand's intentions when you associate with societal issues is not impossible.
Heineken is one example of a brand that understands how to add a nuanced voice to the conversation. Last year, it released a short commercial in which three pairs of complete strangers (who secretly hold polarizing opinions) construct a bar together. After discovering their differences, they're given a choice: part ways or have an honest discussion over a beer. Each chooses to talk at the bar, showing that we can all find common ground in some way, even during politically divided times.
Here are three steps you can follow to employ purpose-driven marketing:
1. Select a Cause That's Meaningful to Your Audience
Stepping out in support of a cause can prove risky, as social issues often split the buying public. While many of your core customers will laud your decision, others may resent it.
So, before you haphazardly commit to the trendiest cause, think carefully about what makes sense for your brand and industry. For instance, if you work for a vegan food supplier, it makes more sense to build a purpose-driven campaign around animal rights than educating and supporting girls in tech, even though both are worthwhile causes.
Selecting a mission based on your product and audience will mean that as your social impact grows, your brand power will grow, too. Think about the companies that have successfully incorporated giving into their identities. TOMS, for instance, gives a pair of shoes away for every pair it sells, underscoring its commitment to improving lives through business.
If customers see you're making an impact on issues they already care about, they will form deeper, more meaningful connections with your brand — viewing every transaction as a reflection of their existing value system. That's a very powerful proposition.
2. Never Waver
The road to hell is paved with good intentions, and the social media backlash will be swift and furious if customers feel like you're engineering your social awareness according to trends and profits rather than genuine activism.
Avoid flip-flopping between different missions. That doesn't mean you have to fix rigidly on one strategy or cause, but any changes you make should stay true to your underlying values. If you've come out in support of the Deferred Action for Childhood Arrivals program recipients, for instance, you probably shouldn't throw all your support behind net neutrality all of a sudden. The move will seem vapid — like you're just chasing the news cycle — and customers may wonder whether you were ever really invested in the "Dreamers" at all.
Patagonia is one of the most consistent brands out there. For years, it's been urging customers to reduce and recycle clothing rather than buy new gear every season. And in December, it continued its mission to protect and preserve the environment by publicly denouncing the current administration's decision to reduce the size of the Bears Ears and Grand Staircase-Escalante national monuments. Later that month, Patagonia even filed a lawsuit to challenge the decision.
Such a public declaration showed customers that Patagonia was still committed to its mission — and that it's not afraid to take real action. Consumers witness thousands of brand messages online in a single day. In this noisy atmosphere, consistency sticks out and draws people in.
3. Weave This Purpose Throughout The Brand
A cause isn't just a superficial talking point. It's important that brands take their social action beyond Twitter and align every part of their marketing and communication plans to serving the cause they've chosen.
This doesn't mean you have to say goodbye to profits. It just means that you have the opportunity to rethink your entire marketing roadmap by aligning it all with a higher-order purpose. Work with partners who are like-minded social warriors. Invite social influencers to join in your mission by hosting a day of giving. And make sure every piece of messaging encompasses your company's core values.
When you unite every part of your brand under a common umbrella, you'll see profits increase, too, because purpose is just as necessary to business as it is to social change. Case in point: 72 percent of consumers will recommend a brand that supports a cause, and 73 percent will swap brands to stay true to their social values.
What does your brand care about? If you have an answer to that question, it's time to start talking about it. Select the causes that are meaningful to your mission, make concerted and passionate efforts to drive change in those areas, and reap the rewards of purpose-driven marketing messages.
About Dara Treseder
Dara Treseder is CMO for GE Business Innovations, which includes GE Ventures, Business Creation, Licensing, and New Market Development. She's an internationally recognized champion of public health, women's issues, and diversity initiatives. She serves on the board of directors of the PHI and as an advisor to UN Women initiatives.