For several years now, there have been plenty of warnings that working from a spreadsheet may no longer be a good idea.
"Stop using Excel, finance chiefs tell staffs," a headline in the Wall Street Journal blared just over a year ago. More recently, The Times in the U.K. looked at a retailer's financial woes in a story that concluded: "Spreadsheets plus human error can add up to disaster." Just this past summer, an IT publication called TechWire Asia asked, "Is the world finally moving on from outdated spreadsheets?"
The answer — at least among PR and comms teams is probably "not yet."
Even as finance departments and other areas of businesses move towards more sophisticated tools to crunch the numbers and manage key datasets, it's not at all uncommon for those focused on earned media coverage to use spreadsheets for a wide variety of tasks. This can include building and maintaining a media list, tracking campaign coverage and even trying to communicate results back to more senior members of the executive team.
Here's the problem, while spreadsheets are an effective tool for managing personal finances and other basic tasks, they were never designed to act as a true database, a project management system or a mechanism for deep analysis and reporting. They are commonplace because they are relatively inexpensive, relatively easy to use and because sometimes there's a perception that moving to more sophisticated technology will be a Herculean task.
Before we address that last point, let's look at some of the biggest issues PR and comms pros will inevitably face if they hang onto spreadsheets as their go-to application over the long term.
1. Time Is Not A Renewable Resource
It's not just a matter of setting up a spreadsheet with the right information in the columns and rows. It's a matter of continuing to add details, change details, clean up outdated information and a number of other chores. This all takes hours that many high-pressured PR and comms pros simply don't have.
A study from Ventana Research, for example, quantified just how much of their days and weeks business professionals spend maintaining spreadsheets. The average was 12 to 18 hours a month, a statistic that was true across those working in Fortune 500 organizations to small and medium-sized businesses. In the PR world, those hours represent time that could be better spent developing a comms strategy, building relationships with influencers, or completing billable client work. And those tasks would be a lot more fulfilling than all that cutting and pasting.
2. Errors Are Inevitable
Let's not shame any brands out there about the dire consequences of making a mistake in a single column or row on a spreadsheet. Just enter "spreadsheet errors" into a search engine and you'll see a list of cautionary tales that would strike fear into almost any business professional.
Of course, many of the most classic spreadsheet errors have involved data for managing health information, corporate finances and details about government programs. PR-related data might not seem as consequential, but it matters a lot if you want to increase (or simply keep) your budget, or to be taken more seriously by other leaders within the marketing team or senior management.
Imagine a campaign to try and build interest around the expansion of a major retailer from Europe to North America. The PR team might create a spreadsheet with the names of reporters who might take on the story — most likely by cutting and pasting names from another "master" spreadsheet with the complete masthead of a set of publications. How hard would it be to get one or more of those names wrong, leading to a situation where you find yourself pitching the health reporter, rather than the retail reporter, of a news outlet's editorial team? Inaccurate spreadsheets can spoil legitimate coverage opportunities and harm credibility with influencers.
3. Spreadsheets Can Lead to 'Clone Wars'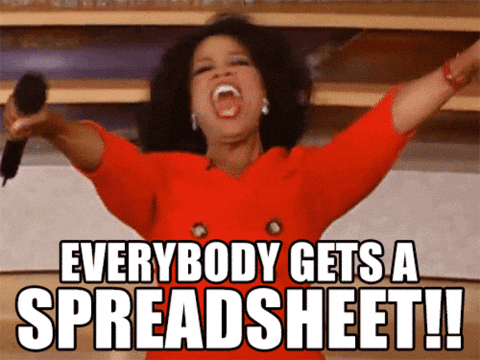 We've all had the e-mail exchange when a co-worker reaches out with a burning question or problem that's been identified based on something they saw in a spreadsheet. Before you panic, you double-check and realize they're looking at a copy of the spreadsheet that hasn't been updated with the most recent information.
When you consider how frequently things in the media change — from reporters changing beats or publications, outlets decreasing frequency or shutting down entirely — it's not hard to see why spreadsheets no longer qualify as a legitimate list-building tool or database. The same goes with using spreadsheets to send earned media results to other members of the team. When you're sending spreadsheets around via e-mail, you're putting data into a chain that's bound to have some missing links eventually.
4. Bigger Is Not Always Better
Spreadsheets might start with a single sheet containing names, e-mail addresses, beats and other details. Then another sheet with details about upcoming press releases gets added. Then another sheet that tries to schedule all the necessary posts to the firm's social media channels. Before long, there can be sheet after sheet containing everything from campaign results to system logins.
Unfortunately, spreadsheets often continue to become bloated long after it would have made sense to either start a new spreadsheet or (better yet) start using something else to manage the team's information needs. This isn't a situation that gets any better, either, because the longer you put off moving away from spreadsheets, the more onerous it will be to migrate that data into something better.
5. Secrets Are Only One Click Away From Being Discovered
The data collected to manage media contacts and the impact of press coverage isn't always considered as mission-critical as other information assets within an organization, but that doesn't mean it should be handled lightly. Many comms pros keep detailed notes about particular reporters or editors in a spreadsheet column, for instance — if that spreadsheet accidentally got sent to one of them it could be embarrassing, to say the least.
Spreadsheets might also contain sensitive information about budgets for outreach, amplification of content or PR-related expenses that should never be seen outside the company headquarters. It's not like you have to enter a username and password to open a spreadsheet. However, that lack of basic security has already led spreadsheet users in other parts of the business to move towards more advanced tools.
6. All The Analysis Is Up To You
Beyond the time spent updating, revising, consolidating, modifying and correcting spreadsheets, comms pros will have to take an equally manual approach to look through what they've entered and find meaningful insights.
You can count up the number of clips a pitch generated, for instance, but that doesn't tell you a lot about the true reach the coverage achieved. It's also pretty hard, if not impossible, to use a spreadsheet to assess the tone or sentiment of coverage, or other quality indicators that could make your results even more successful the next time.
Spreadsheet users also tend to be trapped in a world of compiling "vanity metrics" like share of voice, potential reach and mentions. What most business leaders want to see, however, is the contribution of PR efforts to the bottom line. That means being able to sift through the data to find things that align with key performance indicators like loyalty, advocacy and even revenue growth.
7. You Can't Show The Big Picture
When comms professionals or PR agency execs need to talk about their strategy or their results, they don't always get a lot of time with key decision-makers. Once you finally get the chance to stand up and present, you're not going to engage your audience by making them squint at numbers on a spreadsheet projected on an overhead screen.
The research on this is pretty clear. According to the scientists who authored Human Anatomy and Physiology, for example, seeing is truly believing — in less than one-tenth of a second you can get a sense of what a strong visual means. Using color increases the willingness to pay more attention by 80 percent. In fact, 50 percent of your brain is involved with visual processing. That's why senior business leaders tend to want more of a dashboard-style design to the information presented to them. Even once your moment in a board meeting has come to an end, a true dashboard will also make it a lot easier to manage your day-to-day efforts and those of your team.
8. Corrupted Files Are Dead Files
When you rely on spreadsheets, you're relying on a single instance of a file containing some of the most important information you use to do your job. This can include contact details that have taken years to collect, story ideas you've not saved anywhere else, or campaign data that's vital to continuously improve the performance of the comms team.
Now imagine the day — and it will happen — when a virus or system failure hits your computer, tablet or smartphone, rendering that spreadsheet file inaccessible, illegible or distorted in some way. That's it, one of your key resources is kaput.
Contrast that with almost every other kind of advanced information system used in business today, which can connect to servers in the cloud and ensure everything you have is backed up and available for retrieval. That's better than almost any insurance policy you'll ever have.
9. Your User Interface Was First Conceived in The 80s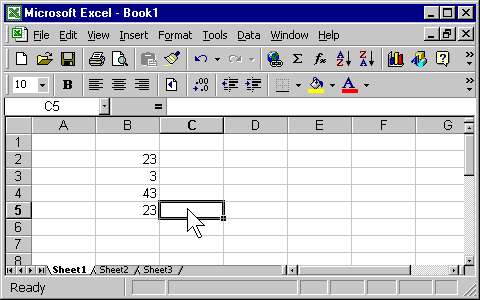 Yes, you can use spreadsheets on a mobile phone, but usually, it's a matter of scrolling, dragging or zooming in and out constantly to get the information you need. When it comes time to print, you'd better make sure you've spent time on the "page setup" stage unless you want it to come out with half the columns and rows cut off.
The UI for most spreadsheet applications was fine in a world when everyone was chained to their desktops but working in PR looks a lot different today. You might be spending only part of your day in the office for meetings, and more time on the road taking journalists on a press tour, prepping subject matter experts before they appear on the local TV news or traveling to a conference or event. You need an information management approach that you can take with you and present easily, no matter what form factors are at your disposal.
10. Moving to A Better Alternative Is Easier Than You Think
Talk to someone in the sales department who has moved to a customer relationship management system. Do they really wish they could go back to the days of paper rolodexes? Ask a colleague in HR if they miss processing performance reviews by collecting printed forms and trying to analyze the level of employee engagement. Chances are the answer will be "no."
Similarly, continuing to use spreadsheets might seem easier than taking a leap to a cloud-based tool that offers data management, analytics and visual reporting capabilities. The truth is that many other parts of the business have probably shown change is not only possible, but also less difficult than it might have been when some of these technologies were in their infancy. You know — back in the days when spreadsheets were considered the best tools of the trade.
Anthony Hardman is a senior content editor for Cision. He has more than 10 years of combined experience in broadcast news, public relations, inbound and content marketing. Connect with him on Twitter: @ahardman or LinkedIn.