"Life hacks" offer an irresistible promise — easy ways to make our lives more hassle-free. Store your money and keys in a lotion bottle for safekeeping at the beach. Freeze grapes to chill wine without watering it down. Use a walnut to cover dings on wooden furniture. I've tried them all in my quest for more efficiency in my busy day-to-day life.
And true, some so-called "hacks" are not as miraculous as advertised. No one will ever convince me it's worth the time & effort to properly fold a fitted sheet (sorry, Mom).
But my quest continues because it just feels good to reach those small victories in daily life.
That crosses over into my work life, too, where my job as Content Services Manager on PR Newswire's editorial team means I'm helping our clients to operate at peak efficiency and achieve success in their communications efforts. We're constantly talking to our clients about how to improve their news releases, and to achieve more online visibility, engagement and earned media interest.
So the next time you're crafting a release for distribution to your target audience, take advantage of some of these not-so-secret "hacks" to get the most out of your content.
1. Send Your Release at an Off-Time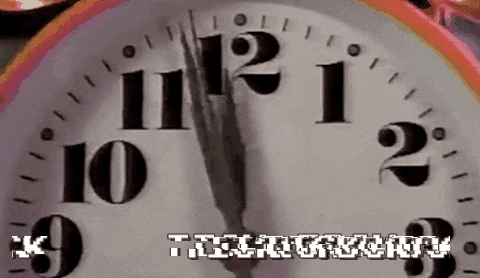 Do you know how many news releases are scheduled for exactly 8 a.m. or 9 a.m. each day? Well, neither do I because it would take a long time to count. That is to say: a lot. The top of the hour brings a deluge of news to reporters. We often recommend companies schedule their news for an off-time – say 7:37 or 10:21. There are a lot fewer releases going out at those times, so you may be more likely to catch the eye of a reporter on the hunt for a new story. 
2. Don't Underestimate the Power of a Quality Headline
The headline is the most important 100-some characters of your entire news release (and it shouldn't be much longer than that, either). It should be clear, honest, and offer a deliverable promise to readers that your news is worth their time.
Studies show that out of 10 people who view an article, around 8 won't read further than the headline. That means your headline must be engaging enough to draw in that 20 percent or more. That doesn't mean giving them click-bait that just betrays their trust — you have to follow-up on the promise of your headline.
The most effective news release headlines:
include relevant search keywords – like company, brand, product names, and common search strings used by your targeted consumers
include a data point or number
are clearly attributed to the company issuing the news
if it makes sense based on the content, are playful or offer a "tease" to readers to reel them in
3. Use Multimedia, and Make it Interesting
Think about the last time you browsed Twitter or a news website. What kind of stories were you drawn into reading? Chances are, aside from the headlines that piqued your interest, the stories you read included a compelling photo or video.
The same strategy works for your news release. If you're sending a personnel announcement without a headshot, or a new product release without an image of the actual product, then you're not fully engaging the reader. And don't be afraid to go beyond the "traditional," too. Instead of the typical headshot in front of a boring grey background, show your new CEO in her element, talking to employees or customers or touring the factory floor. Add a video or infographic to your earnings results, to illustrate to investors the data you want to highlight. Your multimedia assets should personalize your news, not just illustrate it.
4. Write for a Reader Who's On-the-Go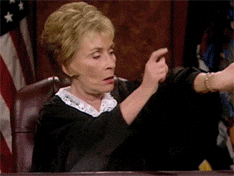 So your target reader has decided to click on your headline and read your news – what's next? You want to keep them engaged with copy that is not only interesting and informative but also formatted for easy reading.
Many readers – journalists on deadline, as well as readers casually browsing online – might not invest the time to pour over your article word-for-word. Keep in mind there's a LOT of content out there, competing for their attention. So make it easy for readers by employing section headers, bullets and numbered lists – elements that can help a reader scan your content to pick out what's most relevant for them.
DO:
Start off with a "key highlights" section with the most important takeaways.
Organize lists of product features, financial data points, etc. in bullets or numbered-list format.
Use bold section headers to set apart sections like "Executive Quotes" or "Quarterly Performance" for readers to skip to the information they're most interested in.
DO NOT:
Include blocks of long paragraphs – that can be intimidating and might scare off online browsers of your news
5. Enable a Two-Way Conversation
To their detriment, many news releases are more of a speech than a conversation. Your readers don't want to be talked at; they want to be talked to and given the chance to respond. So give them a way to talk back, with features like a "ClickToTweet" link, other links to your company's most-used social channels, or just a link back to a place on your website where they can sign up, download supplemental materials and read more about your company.
Doing so also allows you to better measure your release's impact. PR Newswire Visibility Reports allow you a glimpse into how many readers clicked on specific links or shared your release on social channels. That's invaluable insight into what's working well and what can be improved in your communications strategy.
6. Give us Plenty of Time to Proofread
There's almost nothing worse than spending a ton of time and a good chunk of your budget on sending your news release to a wide audience of interested reporters and consumers – and then finding out you've undermined your message with an embarrassing typo. Your news release should portray your organization as an authority, someone to be trusted; a typo makes readers doubt that premise.
Enter PR Newswire's Content Specialists. Each month, on average, we catch approximately 3,800 errors in copy for our clients. We're trained to scour content for grammar, spelling, consistency, day/date, non-working hyperlinks, and other clear errors. We'll always reach back out to our client to confirm any changes prior to distribution, to make sure your release is exactly right when it goes out.
Unlike trying to fold a fitted sheet, these 6 "hacks" are quick, easy ways to improve your life – or at least your PR efforts. Once you've crafted the most effective news release for your latest announcement, share it with the world with Cision Distribution by PR Newswire.
Jennifer Tolhurst is a Content Services Manager at PR Newswire, where she leads a team of editors to prepare client news for distribution to optimal audiences. She probably spends too much time reading and thinking about press releases. As a result, she's always happy to consult with organizations on how best to craft their corporate content for SEO, earned media pick-up, investor consumption and more. She welcomes fellow content nerds to connect with her on LinkedIn.