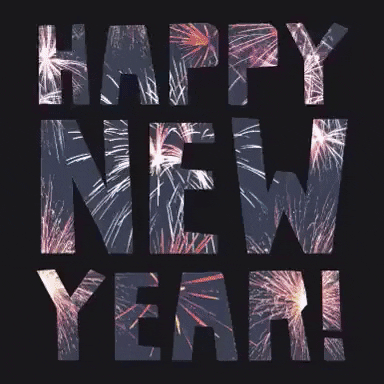 What a great year we had in 2018! Looking back at some of the top posts on the Cision blog we find that our readers were most interested in learning how to target the right influencers, measure the value of PR, what the future holds for AI in PR, how to write better press releases and more. Without further ado, check out the top 10 Cision posts of 2018. 
If you are looking to keep up with news and events from Florida, then bookmark this social list.
Looking to make a big impact on your next media relations campaign? Find out who the top media outlets on social are! The list may surprise you.
If reaching your audience through industry influencers is on your to-do list for 2019, realize that there are different types of influencers, and you likely will benefit from including variety in your influencer marketing strategy.
When it comes to competing for marketing budget and resources, marketing leaders expect to compete on "a level playing field" and yet that has not been the case for senior PR/comms managers. When PR managers compete for budget, resources and recognition for their earned media activity against colleagues representing paid and owned media — the field is slanted against PR.
With today's consumer AI tools at your fingertips, it may feel like you don't need a computer science degree to understand how artificial intelligence will bring value to the communications process.
Do influencers still influence anyone in 2019? With that in mind, let's check who is truly influential today and whom you should pitch for better results.
Employees are a largely untapped resource for social media amplification. The problem with this point of view is that it is a simplification of a somewhat complicated dynamic. Learn how to activate employees on social media.
Whether you're attempting to capture the attention of an assignment editor in a newsroom, engaging a potential customer on Twitter, or even ranking at the top of an online search — to move the needle, your success is contingent on the immediate allure of your headline.
Taking the extra time to build a comprehensive database of well-researched and targeted contacts will help you better develop relationships with media — which will ultimately lead to results in the form of earned coverage.
In a highly-shared article on The Atlantic recently, senior editor Derek Thompson suggested that struggling media organizations have only one option. Instead of "pivoting" like a startup towards new forms of advertising, or new storytelling formats like video, they should be pivoting back to the one thing that really matters — their readers.

Anthony Hardman is a senior content editor for Cision. He has more than 10 years of combined experience in broadcast news, public relations, inbound and content marketing. Connect with him on Twitter: @ahardman or LinkedIn.