Slow PR in the Digital Age
This post is based off of information from our The Practice of Slow PR white paper.
Tools, technology and content make slow PR a modern-day best practice. With them, PR practitioners can earn media coverage targeted to the biggest needs of their industry, generating quantifiable results like awareness, interest, leads and sales.
Let's take a deeper look at the roles tools, technology and content play in slow PR.
Want to understand the ins and outs of slow PR? Get our free white paper now!
Tools
Media Contact Databases
Databases provide contact information for reports and influencers make it easy for PR practitioners to find and pitch the right people. However, it's often a benefit to dive deeper into searches to learn more about the outlets you're targeting.
For example, media databases like Cision's allow you to filter results by niche topics, geography and demographics. Those insights plus understanding the outlet's tone, format and recent areas of coverage will help you create more successful pitches.
Automation and Distribution Software
Automation and distribution software does a lot of work for you, but you shouldn't eliminate the human touch. Before pitching a piece of content to everyone on your distribution list, identify the outlet and reporter who might be most interested in it and create a targeted pitch that promises exclusivity.
Yes, it's more work, but that will pay off. Not only are you more likely to get picked up, but you're more likely to reach the best audience for your brand.
Trends
Google Trends and similar tools can help you identify breaking news, hot topics and patterns of behavior. A moment's hot topics can make your content more newsworthy. For example, if an awards show or event is trending, you can produce and promote relevant and timely content that ties into it.
Trends also can help identify benchmarks and milestones. After you launch a campaign that attempts to capitalize on the trend, measure the results. See how it performed against past campaigns and use it as a benchmark for future real-time content campaigns. The data will show you which platforms yielded the best results over the short- and long-terms.
Analytics
The ability to acquire and measure data has become necessary in PR. No wonder Google Analytics has become one of PR practitioners' best friends.
Google Analytics can help you combine and examine the metrics that show the effectiveness of your media outreach, distribution and owned media strategies. It'll show which placements generated the most conversation and where that conversation happened, who consumed and shared the content, and which stories were most popular.
Data can also inform content and pitching strategies. When your content or coverage creates a big splash, try to find ways to replicate it. If you notice few results from a particular piece, try to find what went wrong and fix it in the future.
Technology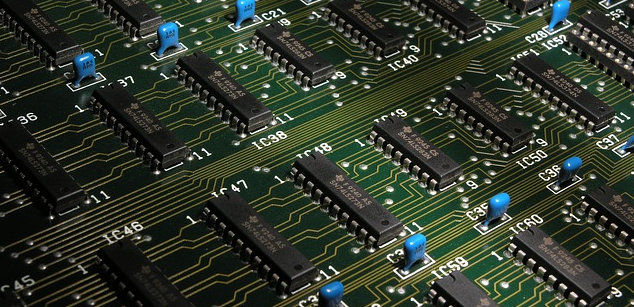 Mobile and social have changed how we communicate with each other and how brands communicate with target audiences.
Need to find a reporter? Go to Twitter first, but don't look only at that network. Reporters and influencers use the social platform that best enables them to communicate with their audience. Try to find where they're active and go from there.
However, not all journalists use social media to find new stories, and pitching them there can burn a bridge before its built. Take time to monitor how they use social media, build a relationship with them, and learn if they like being pitched on social before taking the plunge.
Content
Determining whether to tell your brand story through text, images, video and audio depends on your goals and your audience's wants. "Spray and pray" no longer works…and it likely was never very effective. Maximize results by following the guidelines of slow PR and target tailored content to specific audiences and outlets.
Text
Even in the age of Snapchat and Instagram, your blog posts, case studies, white papers and various social content still do a great job of reaching, engaging and nurturing customers.
Different types of text, though, reach different customer needs. Shorter pieces, like social updates, are best at creating awareness. Longer thought leadership pieces can drive conversions. Hashtags, captions and keywords make it easy for people to find your content.
Visuals
Visuals include photographs, infographics, illustrations and graphics, and can stand alone or complement text. The strength of visuals is in their ability to capture attention and elicit emotion.
Video
Whether a video is short or long, it can still be effective. It just depends on what you hope to achieve. Do you want more traffic for your other content or to spotlight a particular feature?
Consider using short videos to tease a longer one. While the tease attracts the viewers, the longer one provides the information that people need to act.
Audio
If the emergence of NPR's "Serial" as a pop culture phenomenon wasn't an indication, audio and podcasts are back in a big way. Thanks to mobile devices your audience can consume audio content at any time, even while driving. Generally, audio doesn't do the best job of driving awareness, but it can increase interest in your brand and position your brand as a thought leader within your industry.
Want to master slow PR? Get our free "The Practice of Slow PR" white paper now!
Brian Conlin is a content marketing manager for Cision. A former journalist, he enjoys researching and developing accessible content. When not writing, you will find him watching baseball and college basketball, sampling craft beer and enjoying Baltimore. Find him on Twitter
@BrianConlin13
.