10 Tips to Become More Likeable
It was movie night and the kids were asleep. My wife and I had snuggled on the couch to watch two documentaries that on the surface had nothing to do with each other. As we were a bit into the second one, I felt a sense of familiarity to the first show.
The commonality struck me: the antagonists are the PR people! These remorseless PR bots were bitter, sharing an unsympathetic message with a tone to match. I didn't relate to them, believe them to be genuine, or even like them. Not only were they the primary antagonists of these documentaries, but they were really good antagonists. I thought to myself: this isn't supposed to be.
It occurred to me how important likeability is to PR practitioners. Good communication is predicated on goodwill that you generate with many different stakeholders.
What I want to do in this post is to describe 10 ways that you can make yourself more likeable. Some may be more difficult to do than others, but if it means that you stay off of my documentary viewing list, it might just be worth the extra effort.
1. Encourage people to talk about themselves
"Talking about ourselves—whether in a personal conversation or through social media sites like Facebook and Twitter—triggers the same sensation of pleasure in the brain as food or money" – Robert Lee Holz, "Science Reveals Why We Brag So Much," Wall Street Journal, 2012

"But enough about me, let's talk about you. What do you think of me?" Bette Midler, Beaches
The two quotes above demonstrate a dynamic between how we could structure conversations for greater likeability, and how we oftentimes come across. How do we effectively defer our own expression to promote others?
HR consultant Subramani Balakrishnan shared a technique that recruiters regularly use to encourage people to talk about themselves:
Begin discussing routine things (weather, sports, recent events)
Connect the routine discussion to aspects that you want to discuss with them
Balakrishnan writes that the key to this technique is to be genuine, to maintain a safe environment, and to use open-ended questions.
2. Demonstrate compassion
Compassion (noun) \kəm-ˈpa-shən\ sympathetic consciousness of others' distress together with a desire to alleviate it.
Humans often show cognitive dissonance when it comes to compassion. In the abstract we may feel extraordinarily compassionate about a cause or a prominent person, but demonstrate far less compassion in our everyday lives.
Writing for Time magazine, Eric Barker discusses a few techniques to catalyze your compassion for others:
Barker writes that the most important aspect of demonstrating compassion is "doing." He says that compassionate thoughts and compassionate acts aren't necessarily correlative.
Having a likeable brand can help you avoid crisis. Want more crisis communication tips? Click here now!
3. Ask for advice
In a forthcoming study in Management Science, researchers from Harvard and Wharton conclude that the frequency that we ask for advice correlates with how competent people perceive us to be. That's a pretty counter-intuitive finding at first glance but one that makes sense in context. For example, how many business leaders and politicians are denigrated for doing things without considering other people's feedback? How many businesses are disparaged for having a "siloed" culture?
Wharton professor and author of the book Give and Take: A Revolutionary Approach to Success, Adam Gase writes that there is a growing body of research demonstrating that "advice-seeking" is a very effective strategy for exercising influence, especially when we "lack authority."
4. Self-disclosure
"It is the unspoken ethic of all magicians to not reveal their secrets." – David Copperfield
Maybe we all don't hold our secrets as sacrosanct as David Copperfield, but there is a scale to some of the information that we keep privileged. A 1997 study demonstrated a correlation between self-disclosure and affinity between individuals.
Conversely, we all know people who self-disclose too much too soon and make things awkward. Writing in Psychology Today, Jack Schafer discusses a two-step process that keeps self-disclosure mutual:
An individual makes a self-disclosure that is not too intimate (overshare) or general (undershare?)
That self-disclosure is received with "empathy and respect"
He goes on to describe that self-disclosure that is greeted in this way often is reciprocated and increases in intimacy. Self-disclosure that isn't received well often can torpedo a relationship instantaneously.
5. Mirroring
A well-documented phenomenon in psychology is "mirroring," or the unintentional mimicry of the gesture, speech pattern or attitude of another person. Mirroring is generally representative of a positive social interaction. If you've got two hands in your pocket and the person you're speaking moves their hands to their pocket, odds are that they're paying a lot of attention to you (or their phone is in the pocket).
Yale researchers posit that mechanism is meant to increase social bonding, and subsequent studies have also found deliberate mimicry to generate much of the goodwill of unconscious mirroring. Deliberate mirroring has also been found to violate social norms at times, so it's a tact to use cautiously.
6. Social support/affirmation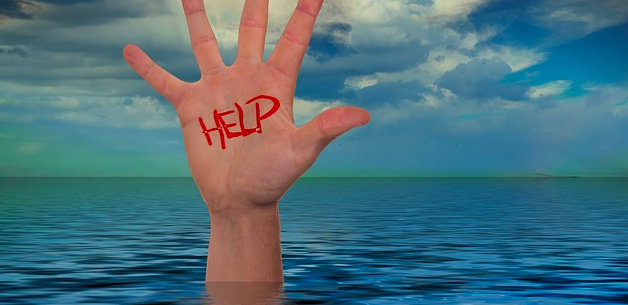 "How do people express their affinity?… liking and voting (137 billion Facebook likes and 36 billion Instagram likes per month) and talking (15 billion tweets per month and 38 million WordPress blogs per month)." – Greg Timpany
In a recent Invisibilia podcast entitled "The Power of Categories," hosts Lulu Miller and Alix Spiegel examined a Florida retirement community consisting primarily of people who immigrated from India. The community itself was pointed out to be representative of our affinity towards people with similar interests. This is vetted in other examples as well, including Stephen Wolfram's dissection of Facebook circles (which are made up primarily of interest-specific peer groups).
Understanding social support and affirmation as a basis for affinity, people will tend to like you more when you outwardly express support and affirmation for things that matter to them.
7. Spend time with people
"Walking with a friend in the dark is better than walking alone in the light." – Helen Keller
In a 1965 study, researchers determined that we orient ourselves closer to people when we seek their approval than when we seek their disapproval. This phenomenon is known as the "proximity principle," which simply states that we tend to form closer interpersonal bonds with people that are close by.
A study by Yale researchers found that shared experiences are "amplified" as well: not only does spending time with other people draw us closer to them, it also increases our enjoyment of the activity.
8. Be positive/smile
"Pleasantries can go a long way to brighten the mood." – Jennifer Cohen, writing in Forbes
We don't like being around negative people, but some research suggests that people have more negative thoughts than we are aware of. Misery may love company, but it turns out that affinity born of negativity is fleeting.
Maggie Zhang of Business Insider cites research that we are highly influenced by the mood of other people. This means that we can impact the mood of others by simply being in a better mood (or demonstrating that we are in a better mood than we are, at least).
Larry Kim of Wordstream writes that an authentic smile can convey meaningful social feedback to the people around you.
9. Share common friends
If we extrapolate a little bit from Stephen Wolfram's conclusions about Facebook peer groups and Facebook's popularity, we might conclude that there aren't a lot of "one-off" relationships that persist for any period of time. In other words, building rapport and affinity isn't done in a bubble, it's done in a group.
Zhang writes that social psychologists call this "triadic closure," which describes an affinity between different pairs of individuals relative to each other. You can leverage this by spending time with people who share good rapport with each other and with you, which may serve to increase your affinity.
10. Serve beverages warm
In one study, people's affinity towards another person was sensed based upon the temperature of the cup they were holding. If someone was holding a warm cup of coffee or tea, they felt more positively about the other person.
While I've always kind of loved that research anecdotally, I bring it up just to mention environmental factors. There are external things that you can do to make things more comfortable for other people that will impact the way that they feel about you: loudness, brightness, busyness….. and of course the temperature of their coffee.
Conclusion
It's hard for me to think of an example where a PR practitioner should ever be an antagonist. Some aspects of communication will always be difficult, but oftentimes your effectiveness is contingent on how much people like you. Hopefully you can leverage some of these tips to stay out of my Netflix queue.
In closing, let me share a quote that has particular resonance to the topic of likeability:
"If someone likes you, they'll do something for you. If someone doesn't like you, they'll do something to you." – LTC Ervin Johnson, Jr.
​Have happy, likeable employees? Let them do PR and marketing for you. Click here to learn how to activate employees on social media!
Jim Dougherty is a featured contributor to the Cision Blog and his own blog,
leaderswest
. His areas of interest include statistics, technology, and content marketing. When not writing, he is likely reading, running, playing guitar or being a dad. PRSA member. Find him on Twitter
@jimdougherty
.