5 Things Everyone Should Know About Pinterest
If you're a parent, you probably recognize Pinterest as the place where overachieving parents go to make the rest of us feel inadequate. But beyond that you may not have considered the special aspects of the network that differentiate it from other social platforms.
No more is this uniqueness demonstrated than in the PepsiCo's Quaker Oats Pinterest page. In an AdAge piece, Quaker's digital lead, Elena Parlatore describes the advantages of Pinterest for her business:
Less trolling behavior in the Pinterest community than on other sites
Search algorithm doesn't penalize for publish date
Not a "pay to play" network as much as Facebook or Twitter
Parlatore describes Pinterest in idyllic language:
"Pinterest is a place to dream, where consumers are optimistic. We love that connection."
Yet Pinterest may be the Rodney Dangerfield of social networks. Despite its extraordinary features, it seemingly gets no respect. In a Newsweek article describing the major Presidential candidates and the major social media channels that they use, Pinterest isn't mentioned at all (newcomers Periscope and Meerkat are though).
Want to leverage live-streaming video via Periscope and Meerkat? Get your free white paper today!
Pinterest may be forgotten in some circles, but as a communication platform it is powerful. What I want to do in this post is to share five things about Pinterest that may cause you to reconsider Pinning as a marketing and communication tactic.
1. Pinterest is engineered for monetization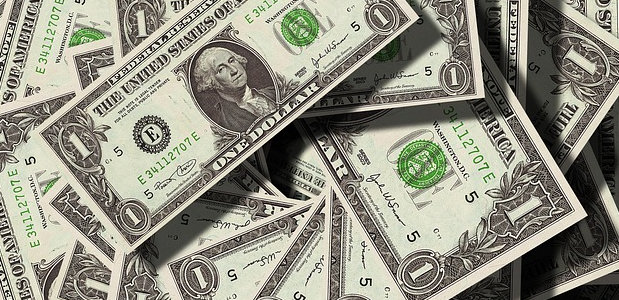 The worst kept secret for almost every social platform is that they need to monetize their product, and Pinterest is no exception. In fact, there is heightened pressure for Pinterest to monetize further.
One of Pinterest's best monetization features to date has been the ability to enhance product pins with pricing and other data. Known as "Product (Rich) Pins" this additional product data can be easily added via oEmbed or semantic markup like Open Graph or Schema.org. This is a great feature, but relies on click-through for purchase (which can also escalate cost of sale when factoring in affiliate marketing).
This is why Pinterest recently rolled out Buyable Pins and Promoted Pins.
Buyable Pins are pins that (in addition to semantic markup data) can be directly purchased from Pinterest. Buyable Pins are currently limited to iOS apps, and a few corporate and e-commerce platforms but are expected to expand in the future.
Promoted Pins are an advertising product that allows brands to increase reach of specific Pins by selected targeting criteria. Promoted Pins are currently only available through eight advertising partners but are also expected to expand in the future
To get a sense of the direction that Pinterest is trying to take its platform, it is worth noting their General Manager of Monetization Tim Kendall. You may not know the name but you know Kendell's work: his last job was to build many of the advertising features that now take for granted on Facebook. Here's his take on the monetization capability of Pinterest:
"In our case we feel like we've built the full end-to-end capability. We now offer 2.5 million products that are buyable."
It's also probably worth noting that Pinterest's monetization efforts are focused on Apple-enabled mobile first. In addition to the iOS-exclusive "Buy" button, Pinterest just made some tweaks to their iOS mobile app to enhance the mobile "save" button.
You may wonder why Pinterest is so Apple-friendly when Apple constitutes a smaller fraction of the overall mobile operating system market. It may be that Apple users are three times more likely to make a purchase on their mobile device, accounting for up to 25 percent of all online sales during the 2014 holiday season.
2. Pinterest is engineered for (native) discovery
If you ever try to Google anything about Pinterest, you realize that Google has a Pinterest problem. You can get a general direction from Google, but odds are that you need to search Pinterest to find what you want (a lot of the time you may not even know exactly what you want).
This search phenomenon is somewhat unique to the utility of Pinterest (for other social sites, recommendations don't drive as much interest-specific traffic). And Pinterest search is designed to exploit its advantages.
Pinterest recently enhanced its search capability to highlight trends (more on that in a moment), to correct misspelled words in searches, and to suggest similar content based upon the existing search. It's quite brilliant. Add to that Quaker Digital Manager Parlatore's point about the absence of audience decay for many of their pins.
But there's another aspect of discovery that Pinterest benefits from: status. Communicating that a project you're doing or a cake that you made after "seeing it on Pinterest" conveys a certain amount of superiority that I can anecdotally attest to.
Author Laura Vanderkam says that obsessing over Pinterest-related status can even cause deterioration of relationships:
"Being too obsessed with being on Pinterest and doing the crafts takes you away from hanging out and enjoying your kids, then I'd say there'd be a problem with overlapping the two."
3. Pinterest has a demographic advantage…and problem
The traditional wisdom has been that women use Pinterest. Spoiler alert: traditional wisdom is correct, and a little more nuanced.
According to Pew 28 percent of online adults use Pinterest, but broken down by gender 42 percent of online women use Pinterest and 13 percent of men do.

Cincinnati-based Ahalogy (obligatory Cincinnati reference there) releases an annual study of Pinterest users that helps to break this audience down even further:
Gender of all Pinterest users: 82 percent female, 18 percent male
Racial profile of users: May be up to 80 percent white, 10 percent Hispanic, 5 percent African American
80 percent of daily pinners live in a household of at least two people
65 percent of daily pinners have children
45 percent of all pinners have an annual household income greater than $60,000
67 percent of active pinners are under 40 years old
The big takeaway for PR and marketing professionals is that Pinterest's strength is in its unique demographic make-up and Pinterest's weakness is in its unique demographic make-up.
Want to become a Pinterest master? Click here to watch Jennifer Cario's free on-demand webinar now!
4. Pinterest has trends, too
When we think of what's trending on social, we may look to Twitter, Facebook or even Google Trends to help discover breaking news or events. Trends on Pinterest are a little different.
Pinterest trends don't tend to be news events as much as sharing around a specific theme. For example a couple of popular recent trends have been trips that women have traveled alone ("wander woman") and beer cocktails ("beertails"). The closest analog to these might be non-event Twitter hashtags.
The takeaway for PR and marketing professionals is that there is an opportunity to co-opt ideas and themes to communicate with a Pinterest audience.
PR Director Catriona Pollard notes that you can can create higher organic engagement with the following types of pins:
Infographics
Checklists
Tutorials
Quotes
Videos
Coupling trends with the most engaging content type can be a way to optimize your Pinterest presence.
5. Businesses are doing creative stuff with Pinterest
Thirty percent of this business's social traffic comes from Pinterest. What business is it?
Odds are that Bank of America didn't come immediately to mind, but that's the answer. Bank of America's popular Better Money Habits Pinterest boards host original content explaining many money-related questions, and they enhance their original content with relevant re-Pins such as wedding budgeting information.
Another bank, Wells Fargo is also active with Pinterest noting that there is great synergy between pinned topics and topics that banks want to discuss.
CNN notes that many police departments are using Pinterest for their lost-and-found programs, which has increased the likelihood of lost items being returned to their owners (even moreso than Facebook).
Gilt Baby & Kids offers Pinterest-exclusive promotions that kick-in only after their Pins have been re-Pinned a certain number of times. This is a somewhat unique as many social media platforms disallow similar promotions.
The takeaway for PR and marketing professionals is that Pinterest has a unique culture and rules that allow for a lot of creativity.
Conclusion
What I wanted to do in this post is share some of the unique characteristics of Pinterest that you may not have been aware of. Pinterest's audience is not diverse, but the platform is built for monetization, discovery and the Pinterest culture allows for a greater level of creativity than many social platforms allow.
But don't take my word for it. Here's a quote from eMarketer describing the effectiveness of Pinterest to drive buying decisions:
"Shopping was one of the top activities during which users liked to access Pinterest, and smartphones were their favorite devices on which to do so."
Get even more Pinterest tactics and best practices. Click here to watch our on-demand webinar!
Jim Dougherty is a featured contributor to the Cision Blog and his own blog,
leaderswest
. His areas of interest include statistics, technology, and content marketing. When not writing, he is likely reading, running, playing guitar or being a dad. PRSA member. Find him on Twitter
@jimdougherty
.