Go Back to Basics with These Three Press Release Best Practices
The press release is here to stay. In fact, 81 percent of senior marketers believe that earned media is more effective than paid media. Press releases are a valuable PR tool and should not be regarded as an after-thought.
New trends arise every year, advising how to make the most of your content marketing tactics. While it's important to stay on top of these trends, some press release best practices are truly evergreen.
In Cision's latest case study, Highly targeted press release distribution helps personal finance expert build national audience, Michelle Damico, founder of Michelle Damico Communications leveraged the power of press releases to help one of her clients receive national coverage for her new book. Much of Damico's success was rooted in simple, but effective distribution tips.
It's time to go back to the basics; keep these three press releases best practices in mind when writing your next release.
1 – Optimize your press release with effective formatting
No one wants their press release to read like a big block of text, especially when 55 percent of web visitors spend less than 15 seconds actively reading a webpage.
A great way to grab (and keep) audience attention is by applying good formatting techniques to your press releases, such as:
Headline Optimization: Be clear and specific; the reader needs to understand right away what the press release is about. "Be straightforward. If you're announcing the release of a new book, include 'New Book' in your headline." said Damico. "Yes, that may be obvious, but sometimes we overlook the obvious in our rush to meet deadlines."
Make your release "breathable": Allow your audience to scan the release for important details by including bullet points, numbered lists, and break up blocks of text with visual assets.
Quotes: These provide a more personal voice to your release and help break the rhythm of your release. They also create great tweetable moments for your audience.
Multimedia assets: Cision's 2017 State of the Media Report found that 71 percent of journalists and influencers will almost or often use multimedia assets in their content. Beyond that, social media users are more likely to share content that includes multimedia.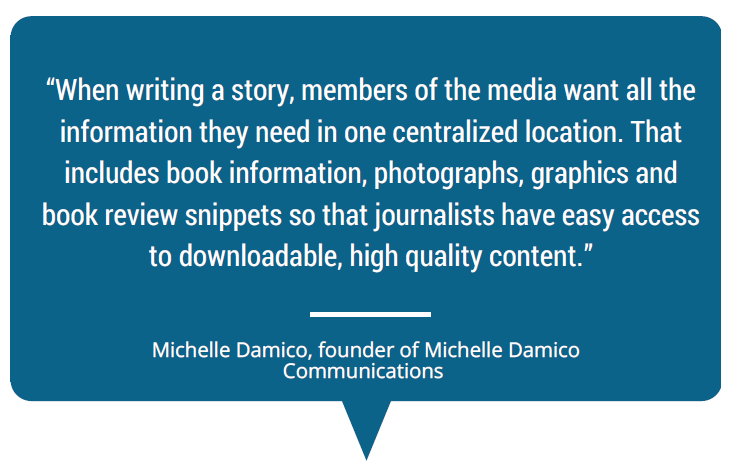 Call-to-action: These encourage your readers to interact with you and your brand, and will drive traffic to more of your content.
Boilerplate: Your readers need to know who you are. Keep your boilerplate concise and clear by adding a heading so it's easy to locate within the release.
2 – Know your audience
Craft your content according to your target audience. It's not always about what you have to say; it's also about what your audience wants to hear. Seek influencers within your industry, understand their wants and needs, and then create content (like press releases) based on those findings. Your content will speak to them so much more than "pushing" your own agenda on your audience.
3 – Send to the right distribution, at the right time
By understanding who you are trying to reach, you can select the right distribution for your release. For example, Damico needed to reach personal finance reporters on a national level. She decided to send the release to PR Newswire's distribution network, which includes more than 4,500 websites and nearly 3,000 media outlets. As an add-on to the newswire distribution, the press release was emailed directly to a targeted microlist of personal finance reporters.
Finally, news timing is important. Optimal timing for release pickup varies based on type of news. Be mindful of the latest news cycle so you can strategically schedule your release. Damico decided to send the book announcement at the end of November, in conjunction with the book's release and just in time for the holiday shopping season. "Journalists and influencers compile book recommendations and gift lists for that time of year," says Damico. "Being included on one of these lists is a great way to bring more awareness to the book and boost sales."
To get the full story, check out the case study here.
Lucie Vietti-Curtis is the Program Manager of Customer Marketing at Cision. She enjoys creating content with customers, for customers. Follow her on twitter @lucievcurtis.